About These Courses...
I created TheVirtualInstructor.com back in 2010 as a collection of art tutorials on a variety of media, concepts, and techniques. Many of the visitors to the site commented on how they wanted to learn more and go further in-depth with media. Hearing these needs, I began to create in-depth courses that progressed from concept to concept, just like a live class. I wanted to give students a learning experience that was authentic and complete - an experience that the student would see real results from quickly. I wanted to address as many different learning styles as possible, so I included videos and ebooks. I also wanted students to learn at their own pace, so there's no pressure to finish modules in a defined amount of time. I wanted to produce the absolute highest quality art instruction that you can get online. But most importantly, I wanted to make it all affordable.
There are courses that already exist online, but many of these simply "skim the surface". Many of these courses assume that the student has prior knowledge and experience. And many, if not all of them, are only affordable to a handful people.
I believe that everyone should be able to experience the joy and gratification that comes from creating art. This is has always been my focus in creating the content for this site - and it continues to be my focus as I develop courses and teach the weekly Live Lessons.
My Teaching Philosophy in a Nutshell...
Passion is what drives success. I believe that we ALL have the ability to draw and paint, no matter what your background - or what you've been told. If you have the passion and the desire to learn and grow, then the skill WILL follow.
Drawing and painting are skills that anyone can master. Art is simply a discipline that takes knowledge and practice. My goal is to give you the knowledge and help fire your passion, so that your goals will be realized.
I am an artist, but teaching is my passion and purpose in life.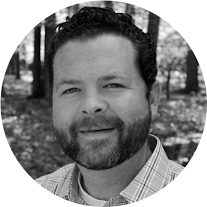 Hi, I'm Matt. I'm fortunate to share my passion with people like you. Learn more about me here.