Live Lessons:

"Green Bird" - Watercolor Pencils
This lesson series features:
7 Hours of Instruction
7 Videos
Lessons
About This Lesson Series...
In this lesson series, we create a drawing/painting of a tropical bird with watercolor pencils.
Lesson 1 (1:03:18)
In lesson one, we look at the characteristics of watercolor pencils and editing the photo reference.
Lesson 2 (1:09:02)
In lesson two, we draw the bird, mask selected areas, and paint the background.
Lesson 3 (1:08:04)
In lesson three, we begin with watercolor pencil applications, starting with the head and beak.
Lesson 4 (1:06:30)
In lesson four, we address the wing and the upper portion of the breast.
Lesson 5 (1:05:14)
In lesson five, we continue working down the body of the bird.
Lesson 6 (1:02:24)
In lesson six, we address the talons and begin work on the branch.
Lesson 7 (1:02:48)
In lesson seven, we complete the branch and the image.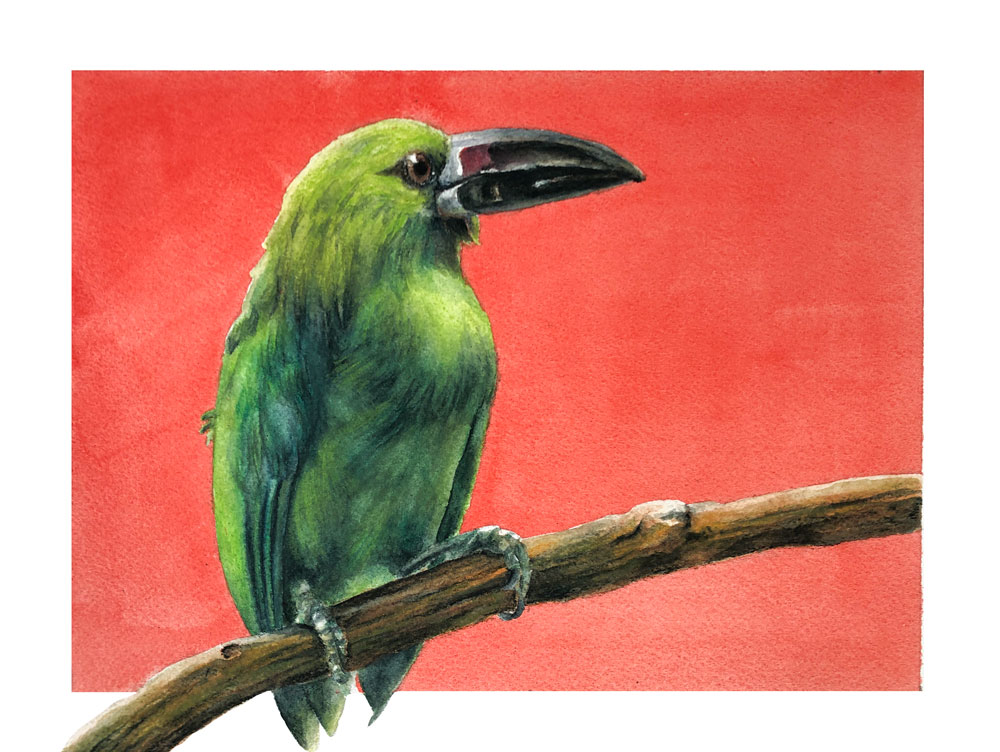 Resources for this Lesson...
Distributing any content downloaded from this site is strictly prohibited and against the terms and conditions of use.
References
Here's what you'll need...
Watercolor Paints
Assorted Nylon Brushes
Watercolor Pencils
Masking Tape
Masking Fluid
Watercolor Paper