My Story (The Super Short Version)
Having been immersed in art all of my life, you would think that the decision to pursue it would be a natural one for me. But like many people, it was a struggle to decide whether or not to follow my passion. However, my passion for art eventually won and I pursued a degree in Illustration.
During my college coursework, I discovered a second love - education. Encouraged by my mentor, I pursued it as well.
My teaching career started at a traditional high school. But during my time there, I was fortunate to play a role in converting the school into a magnet school for visual and performing arts through a federal grant. I was able, with the help of my colleagues, to design the coursework that students would take in the visual arts program. This experience, I consider to be one of my proudest accomplishments.
A couple of years after our school became a magnet school, I was promoted to work as the Lead Teacher for Visual Arts for the school district. While I enjoyed many aspects of that position, I missed having students and watching them develop as artists. After a couple of years at the District Office, I decided it was time to return to my passion of teaching students.
I returned to the classroom for a year, but TheVirtualInstructor.com has allowed me to share with millions of people across the world, who I now consider to be my students. I consider myself fortunate to be both a teacher and an artist that is able to reach so many people.
I am also an Illustrator. I have produced drawings, both digital and traditional, for numerous organizations, publications, and children's books. While some of my work encompasses many different media and styles, my most recent works are mostly drawings. My recent commissioned drawings are in graphite on charcoal paper. Most of my time is now spent developing TheVirtualInstructor.com, so I am not currently pursuing commissions or illustration work.
The History of The Virtual Instructor
The Virtual Instructor began as a simple idea - a website to store videos for my students. It quickly grew as teachers and students from all over the world began to use it. I continued to add lessons and videos and after a year - the first course (The Secrets to Drawing) and the membership program. were added.
Today, the site has helped countless people from all over the globe explore their creativity. Over 23,000 people have been a part of the membership program with millions visiting the site each year.
In March of 2019, we'll reach our ten year aniversary. We're excited about the future and will continue to create the best courses and lessons on drawing and painting.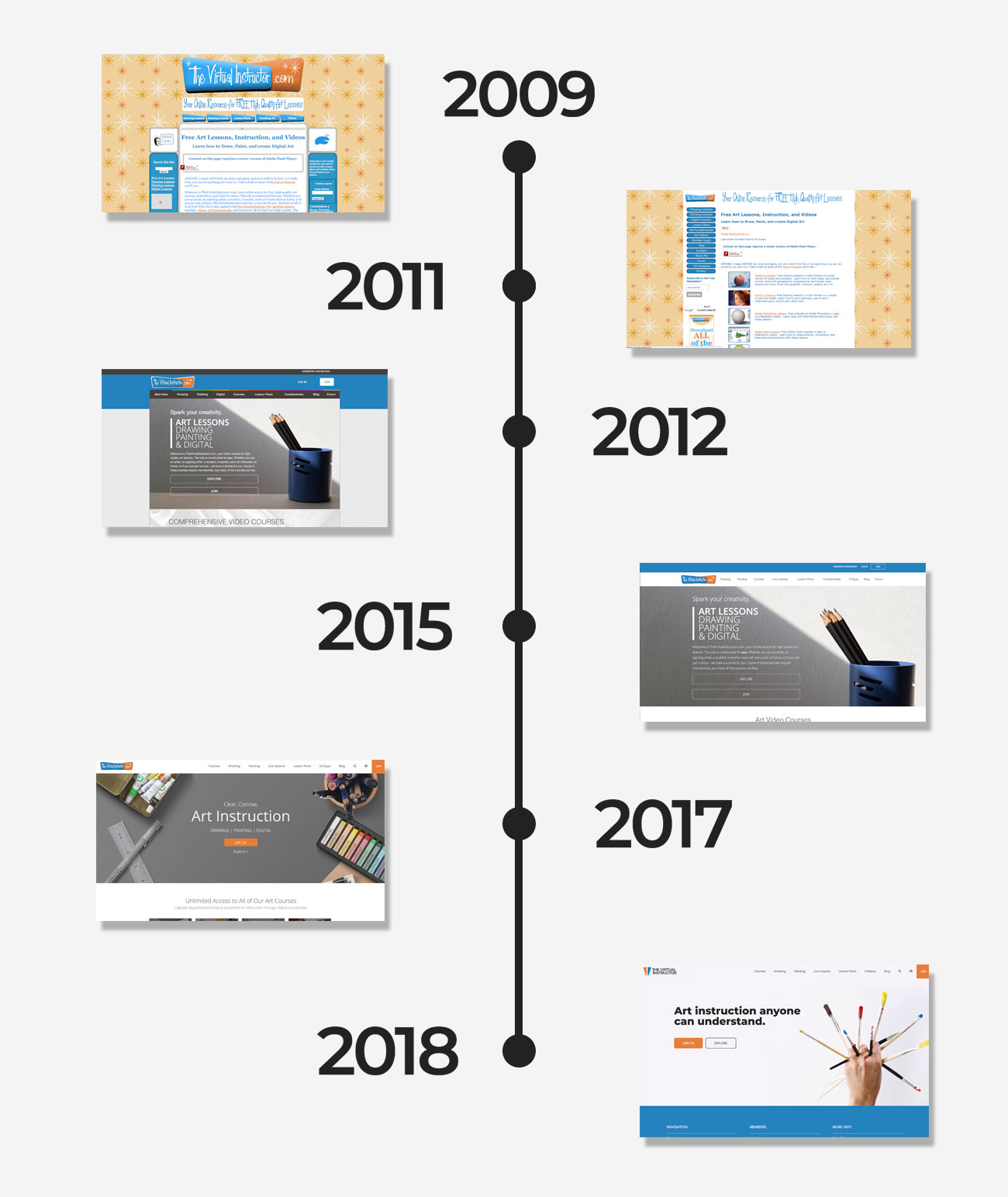 My Personal Life and More Stuff
I am so blessed to have my amazing wife, Ali. She is also an artist (Interior Designer). She has given me four beautiful children (3 girls and 1 boy), Ryan, Avery, Luke, and Reynolds.
We have two dogs, a miniature Dachshund named "Crosby" and a Golden Retriever named "Willie Nelson".
When I'm not working on my art or teaching, I like to play my guitar, or annoy the neighbors on the drums. (I had a former life as a musician in a rock band playing the drums - no, I cannot sing.) I'm also a little obsessed with golf and football.
Take a look at my work by visiting mattfussell.com. Thanks for visiting thevirtualinstructor.com.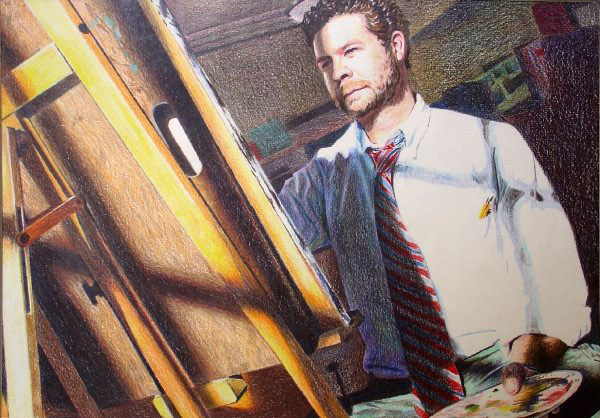 A Drawing of Me By a Former Student
The image included above is by a former student of mine, David Hua. It is a colored pencil drawing of me in my classroom at the end of a day with students.