Live Lessons:

"Sunrise" - Oils
This lesson series features:
7 Hours of Instruction
7 Videos
Lessons
About This Lesson Series...
In this lesson series, we create an oil painting of a sunrise over the beach with water-mixable oils.
Lesson 1 (1:06:45)
In lesson one, we begin work on the sky by gradually blending a transition from light blue to orange.
Lesson 2 (1:11:41)
In lesson two, we begin work on the clouds within the sky.
Lesson 3 (1:04:02)
In lesson three, we continue to refine the clouds in the sky by adding lighter and darker tones.
Lesson 4 (1:09:08)
In lesson four, we refine the clouds and light near the horizon line and block in the shape and color for the water.
Lesson 5 (1:04:10)
In lesson five, we begin work on the beach by blocking large shapes of color and value.
Lesson 6 (1:02:45)
In lesson six, we continue work on the beach.
Lesson 7 (21:52)
In lesson seven, we complete the painting by layering glazes.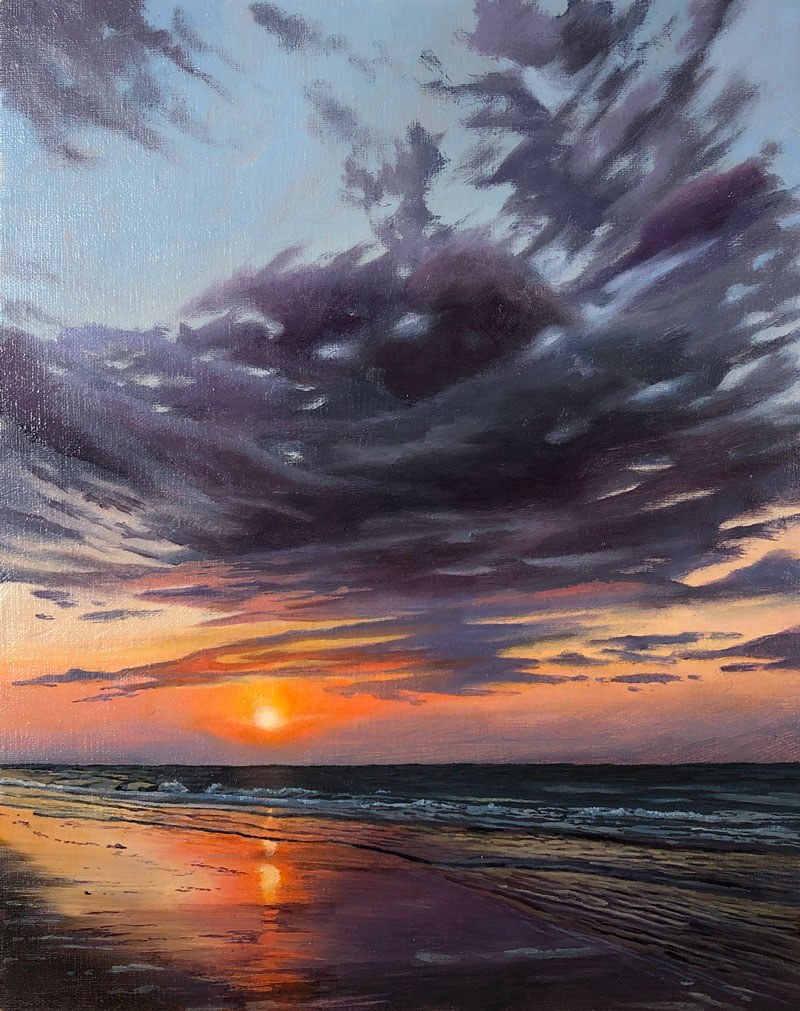 Resources for this Lesson...
Distributing any content downloaded from this site is strictly prohibited and against the terms and conditions of use.
References
Here's what you'll need...
Canvas, Canvas Board, or Panel
Water-Mixable Oils
Bristle Brushes
Medium