Live Lessons:

"Marbles" with Graphite and White Charcoal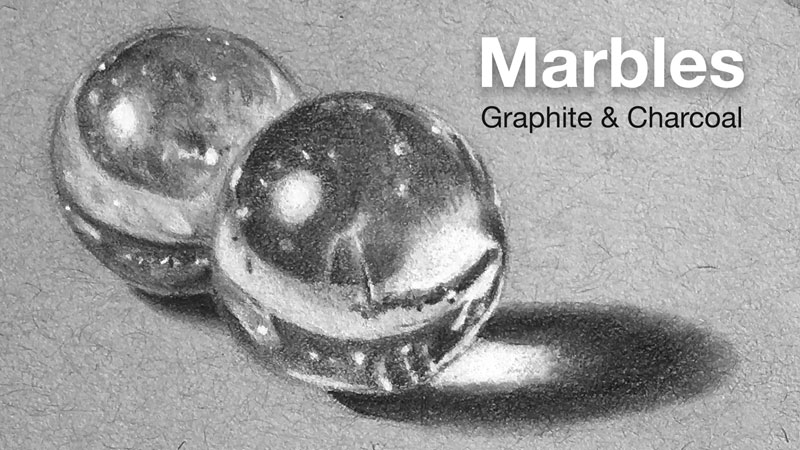 This lesson series features:
3 Hours of Instruction
3 Videos
About This Lesson Series...
Learn how to create the illusion of reflection and transparency in a drawing in this lesson series. Use a combination of graphite pencils and a white charcoal pencil to develop a full range on tone.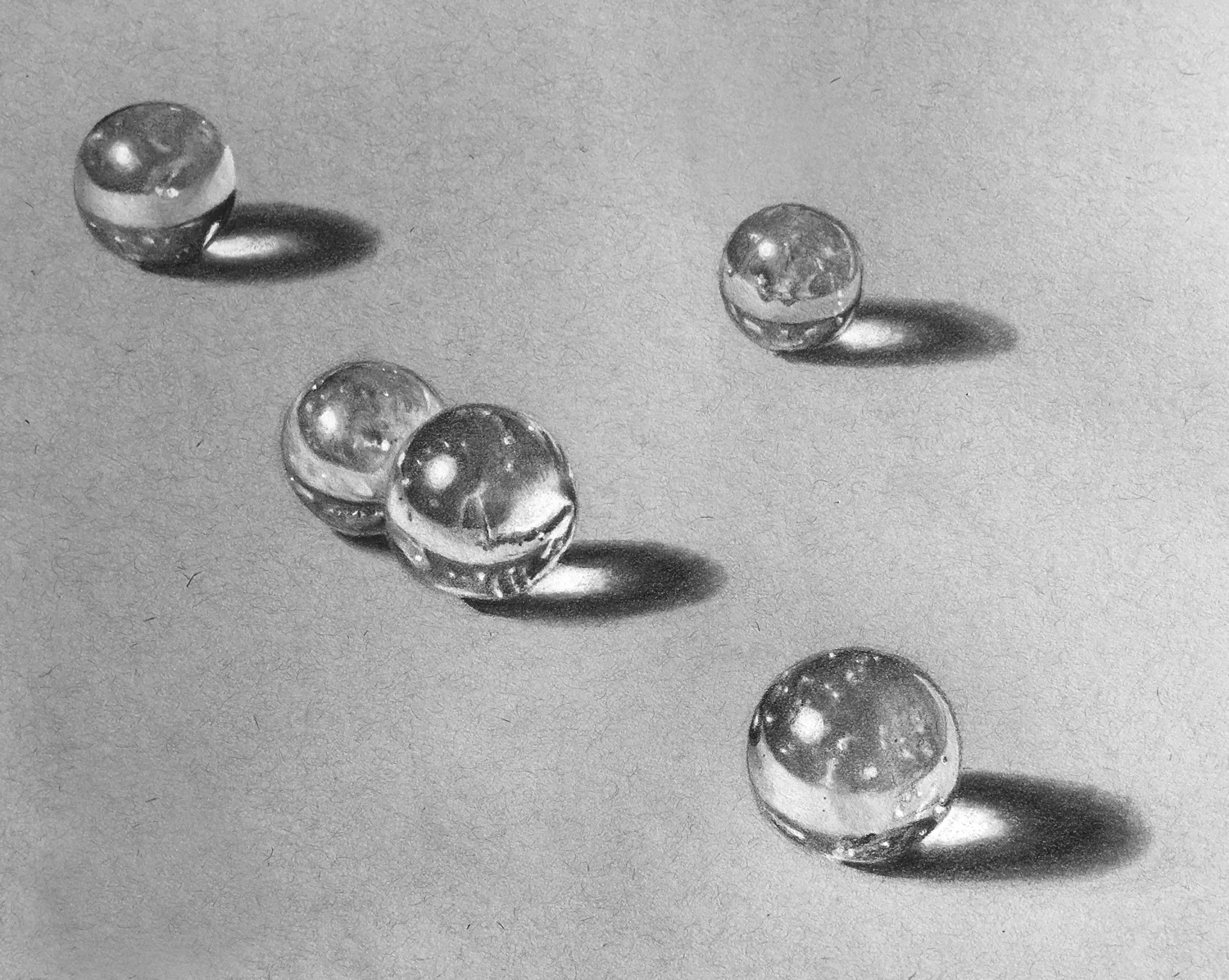 Resources for this Lesson...
References
Here's what you'll need...
Toned Gray Drawing Paper
Graphite Pencils
White Charcoal Pencil
Blending Stumps
Kneaded Eraser