Live Lessons:

Blueberries with Acrylics
This lesson series features:
7 Hours of Instruction
7 Videos
Lessons
About This Lesson Series...
In this lesson series, we'll use acrylic paints to develop an interesting still life painting of blueberries.
Lesson 1 (1:03:05)
In lesson one, we discuss the materials and strategy for this painting. We begin drawing the blueberries with a graphite pencil using a grid for accuracy.
Lesson 2 (1:15:34)
In lesson two, we begin with acrylic paint, addressing two of the blueberries.
Lesson 3 (1:06:08)
In lesson three, we change the background and continue work on the top row of blueberries.
Lesson 4 (1:08:17)
In lesson four, we work down to the second row of blueberries and attempt to speed up the process by addressing several blueberries at once.
Lesson 5 (1:03:43)
In lesson five, we continue to develop the blueberries, concentrating on giving each blueberry its own "personality".
Lesson 6 (1:11:53)
In lesson six, we add more blueberries and touches of Burnt Sienna to the existing blueberries.
Lesson 7 (1:33:00)
In lesson seven, we complete the painting by addressing the last row of blueberries and the background.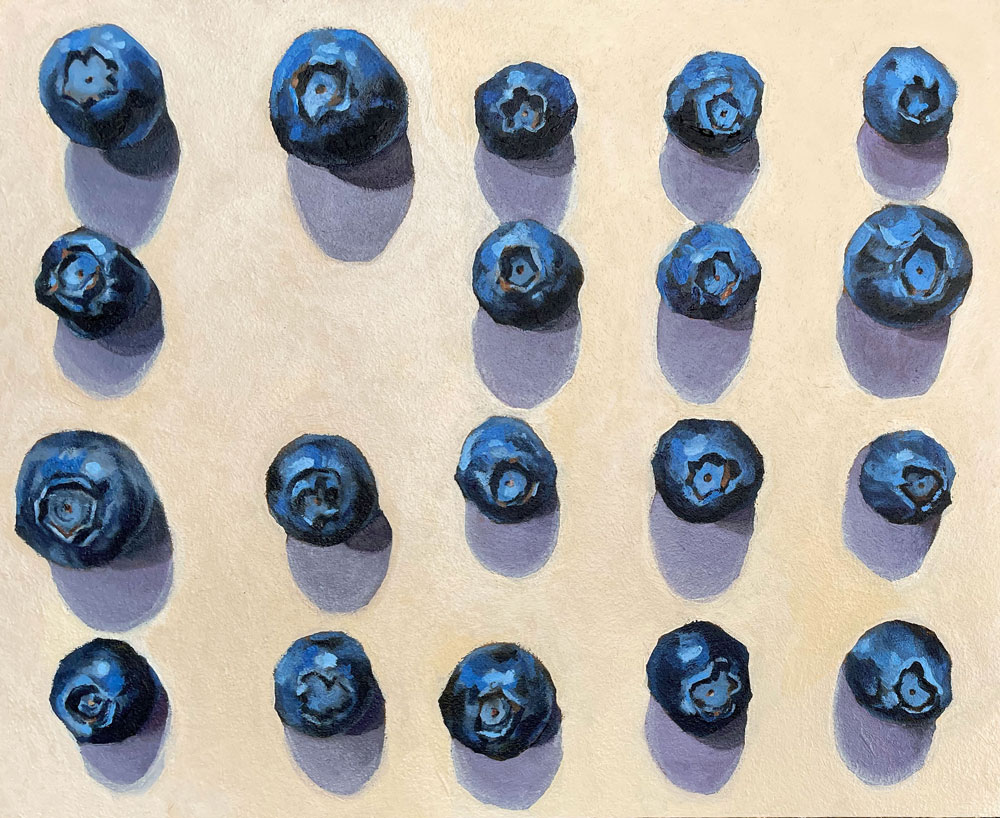 Resources for this Lesson...
Distributing any content downloaded from this site is strictly prohibited and against the terms and conditions of use.
References
Here's what you'll need...
Acrylic Paint
Nylon Brushes
Graphite Pencil
(Disclosure: Links to art materials are affiliate links which means we make a small commission if you purchase at no additional cost to you.)