Jungle Path with Acrylics:

Let's Paint Together.
1.5 Hours of Instruction
7 Videos
6 eBooks
30 Day Money Back Guarantee
About this Course
In this course, we'll tackle painting a challenging landscape filled with interesting textures and complex shapes with acrylics. I'll show you every step of the process from start to finish so that you can follow along and create this painting as well. If you want to enhance your painting skills, then this subject has it all. Strong contrast, challenging textures, and beautiful colors.
What You'll Learn:
The basic materials and tools used by professional acrylic artists.

How to create an underpainting of colors and values with acrylics.

The order in which to approach a complex painting with opaque paints.

How to apply glazes with acrylics in order to build up depth and complexity in the color.

How to pull out a specific color scheme in a painting to encourage harmony and unity.

How to subtly adjust contrast and color.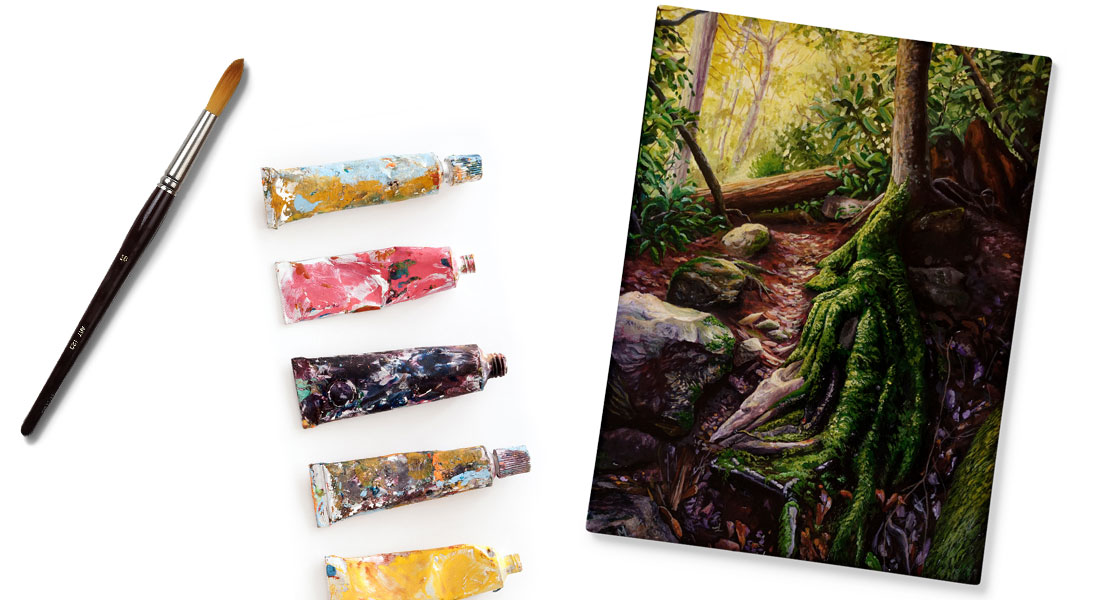 Course Curriculum
Ebooks
Not all of us prefer to learn from watching videos. Some of us prefer to learn from books as well as videos, so ebooks are included as well. This course has been developed to accelerate learning by teaching to many different learning styles. Each course module includes an illustrated ebook that corresponds with the video. Every step and concept is clearly illustrated and described in each ebook.