Live Lessons:

"Blood Oranges" with Markers and Colored Pencils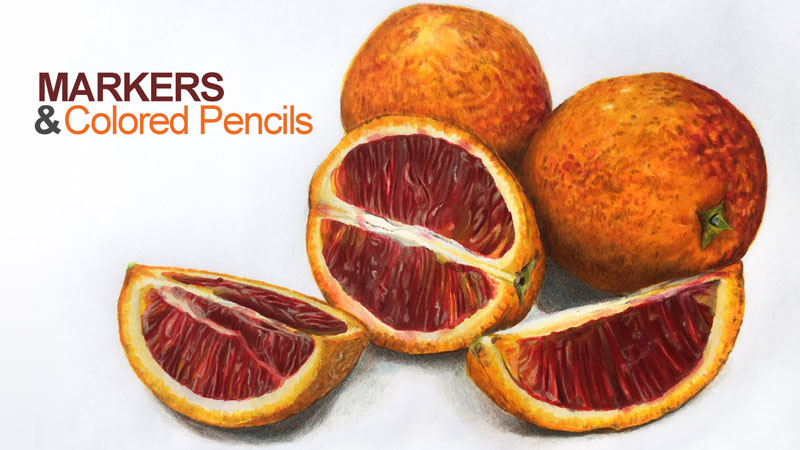 This lesson series features:
5 Hours of Instruction
5 Videos
Lessons
About This Lesson Series...
Learn how to draw with markers and colored pencils. See why this combination of media leads to realistic results and why this is a match made in heaven. Layout the composition with a light graphite sketch followed by an underpainting created with markers. Add the details with ease with colored pencils over the underpainting.
Resources for this Lesson...
References
Here's what you'll need...
Marker Paper
Graphite Pencil
Alcohol-Based Markers
Colored Pencils