Live Lessons:

Drawing Bootcamp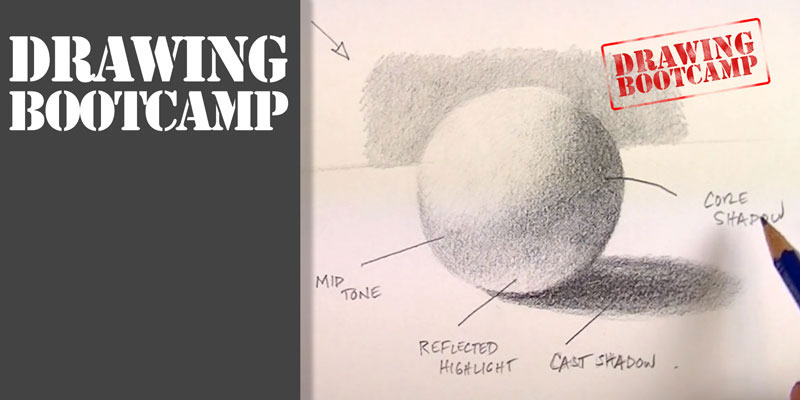 This lesson series features:
5 Hours of Instruction
5 Videos
Lessons
About This Lesson Series...
A five-part series on the core fundamentals to drawing. Learn to see as an artist, use line to add depth and form, develop shading and value, and create the illusion of realistic textures in your drawings. Each lesson covers a different concept and method.
Lesson 1 (57:38)
In lesson one, we dispel many of the myths around drawing and begin drawing a subject using lines.
Lesson 2 (1:01:00)
In lesson two, we take a look at drawing subjects with basic shapes.
Lesson 3 (1:02:29)
In lesson three, we look at value and creating shading in a drawing.
Lesson 4 (57:00)
In lesson four, we look at creating the illusion of texture through value.
Lesson 5 (1:01:24)
In lesson five, we finish our texture study and review what we've learned.
Here's what you'll need...
Sketch paper
Gray drawing paper
Drawing pencils
Kneaded eraser
White charcoal pencil
Blending stumps