Live Lessons:

"Shady Road" - Charcoal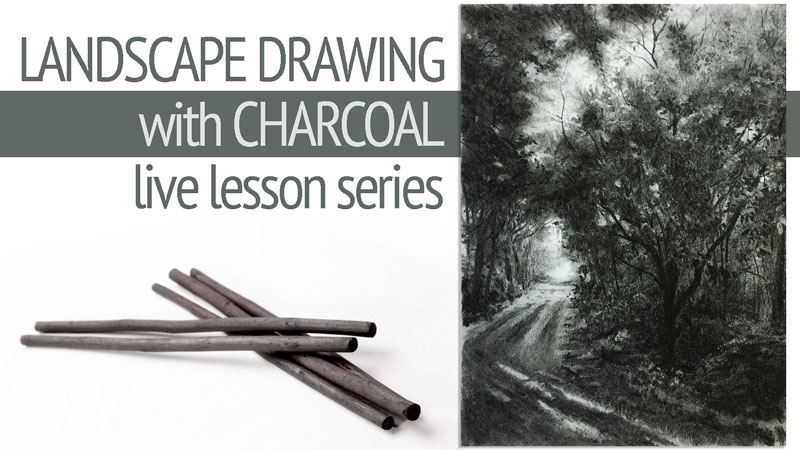 This lesson series features:
3 Hours of Instruction
3 Videos
About This Lesson Series...
A three-part lesson series on drawing a heavily wooded landscape with charcoal. Both vine and compressed charcoal are used to gradually develop the texture of the leaves and the balance of light and dark within the scene. Blending stumps are used to ease transitions and develop the edges of the leaves. The finished drawing features a defined focal point where the road disappears into intense light surrounded by the darkness of the forest.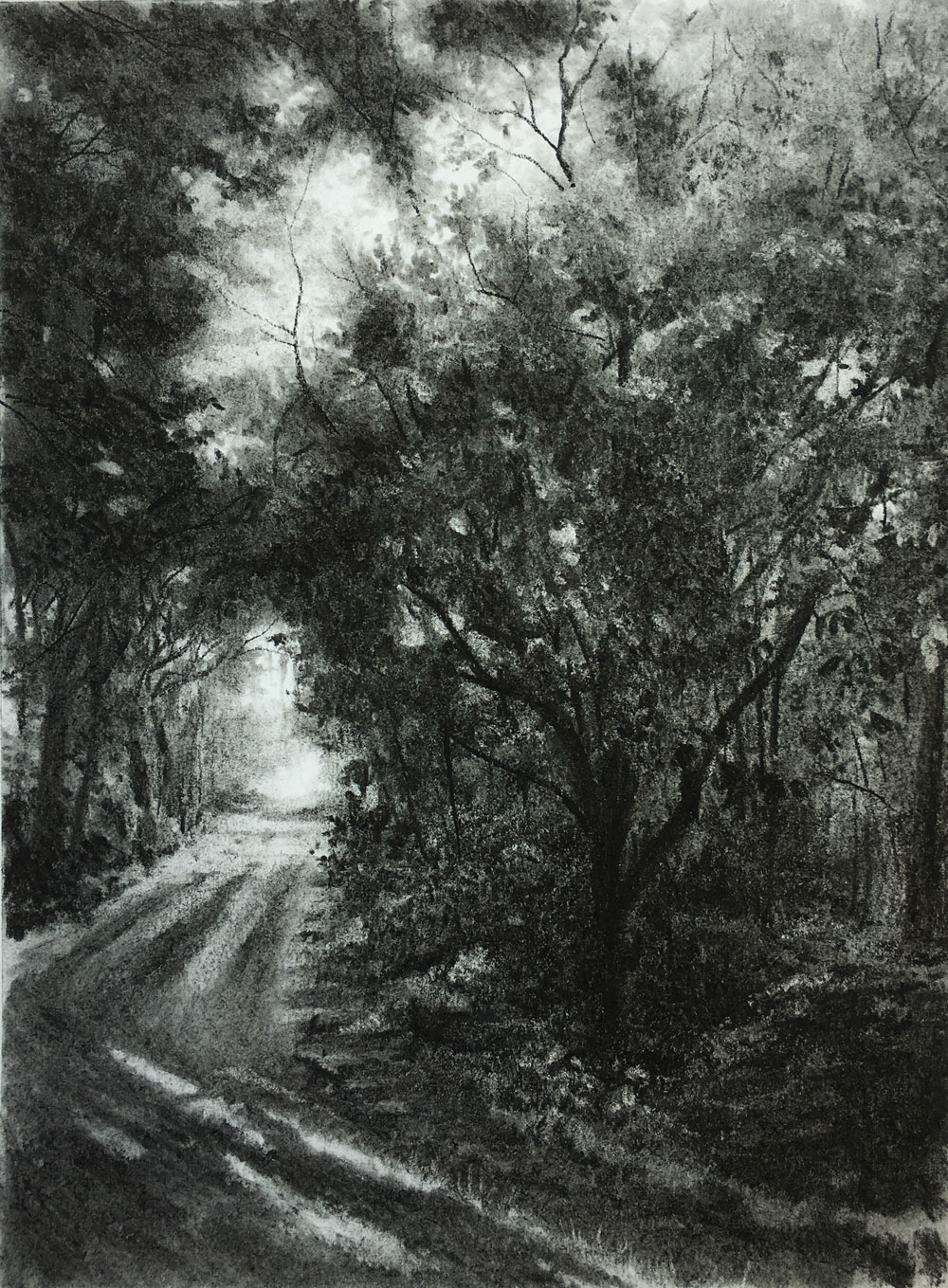 Resources for this Lesson...
References
Here's what you'll need...
Vine charcoal
White pastel paper
Charcoal pencils
Compressed charcoal
Kneaded eraser
Blending stumps