Live Lessons:

Ostrich with Charcoal
This lesson series features:
4 Hours of Instruction
4 Videos
About This Lesson Series...
In this lesson series, we draw an ostrich with charcoal on textured and toned Ingres paper with a variety of forms of charcoal including vine, compressed, and charcoal pencils.
Lesson 1 (1:14:23)
In lesson one, we draw the ostrich using a modified grid system and then begin loosely adding values and tones with vine charcoal.
Lesson 2 (1:03:10)
In lesson two, we switch over to charcoal pencils and begin working light and dark values to create the illusion of form on the head and the texture of the body.
Lesson 3 (1:03:24)
In lesson three, we continue with this approach of pushing the lights and darks as we work down to the face and beak, taking care not to push the contrast too far.
Lesson 4 (1:16:10)
In lesson four, we finish off the head and develop the textures on the neck, completing the drawing.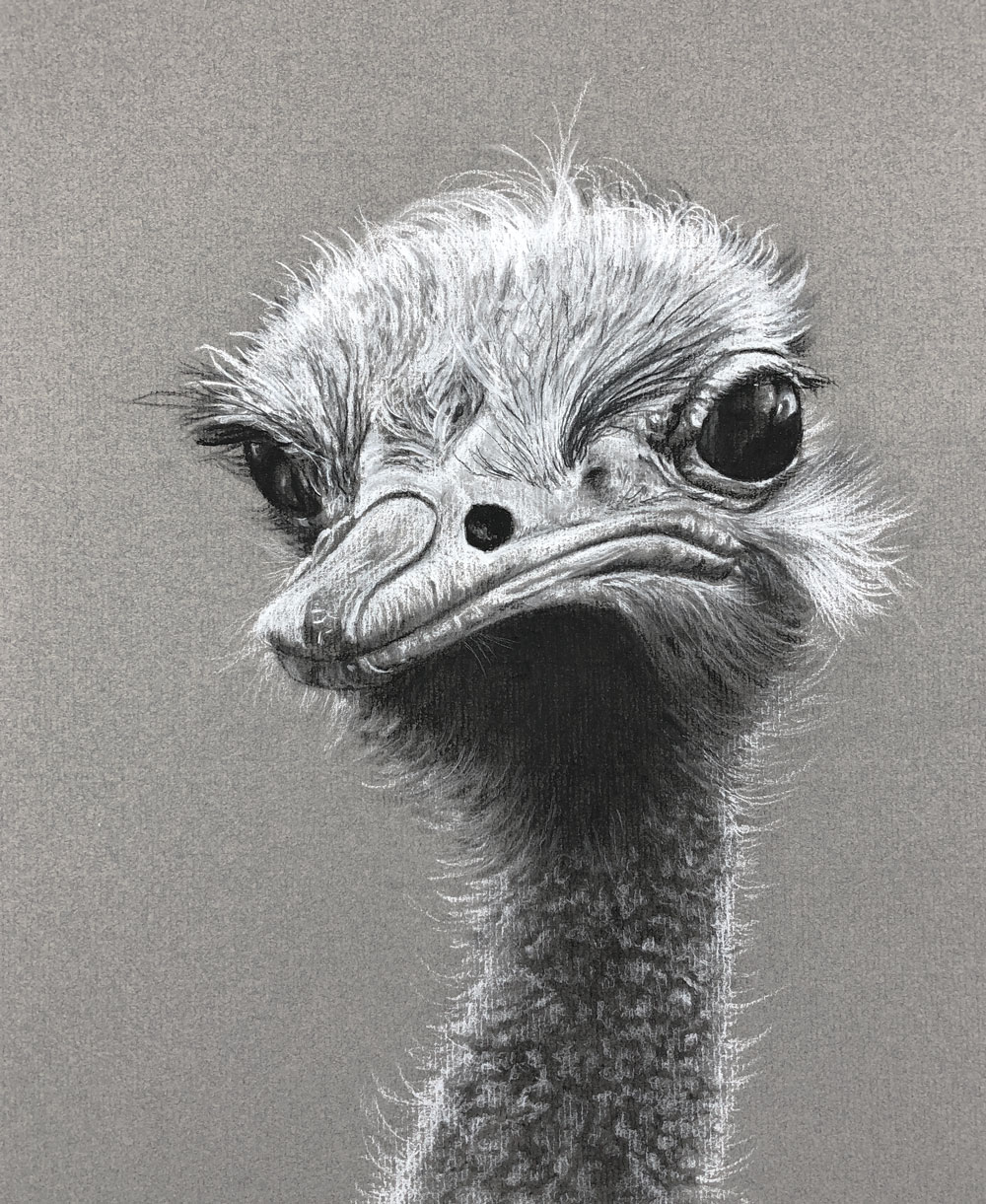 Resources for this Lesson...
References
Here's what you'll need...
Canson Ingres Toned Paper
Charcoal Pencils (White and Black)
Compressed Charcoal (White and Black)
Vine Charcoal
Blending Tools
Kneaded Eraser
Ruler or Meter Stick