Live Lessons:

Jellyfish with Graphite
This lesson series features:
5 Hours of Instruction
5 Videos
Lessons
About This Lesson Series...
In this lesson series, we use graphite pencils and powdered graphite on Stonehenge Polar White paper to draw a jellyfish.
Lesson 1 (1:08:38)
In lesson one, we discuss the composition and draw the contours of the jellyfish with a 2H graphite pencil.
Lesson 2 (1:12:43)
In lesson two, we apply powdered graphite and begin erasing out the jellyfish.
Lesson 3 (1:10:35)
In lesson three, we increase the contrast on the head of the jellyfish by adding and subtracting graphite.
Lesson 4 (1:02:43)
In lesson four, we continue work on the head and begin developing some of the tentacles.
Lesson 5 (1:04:13)
In lesson five, we complete the remaining tentacles and make a few last adjustments to complete the drawing.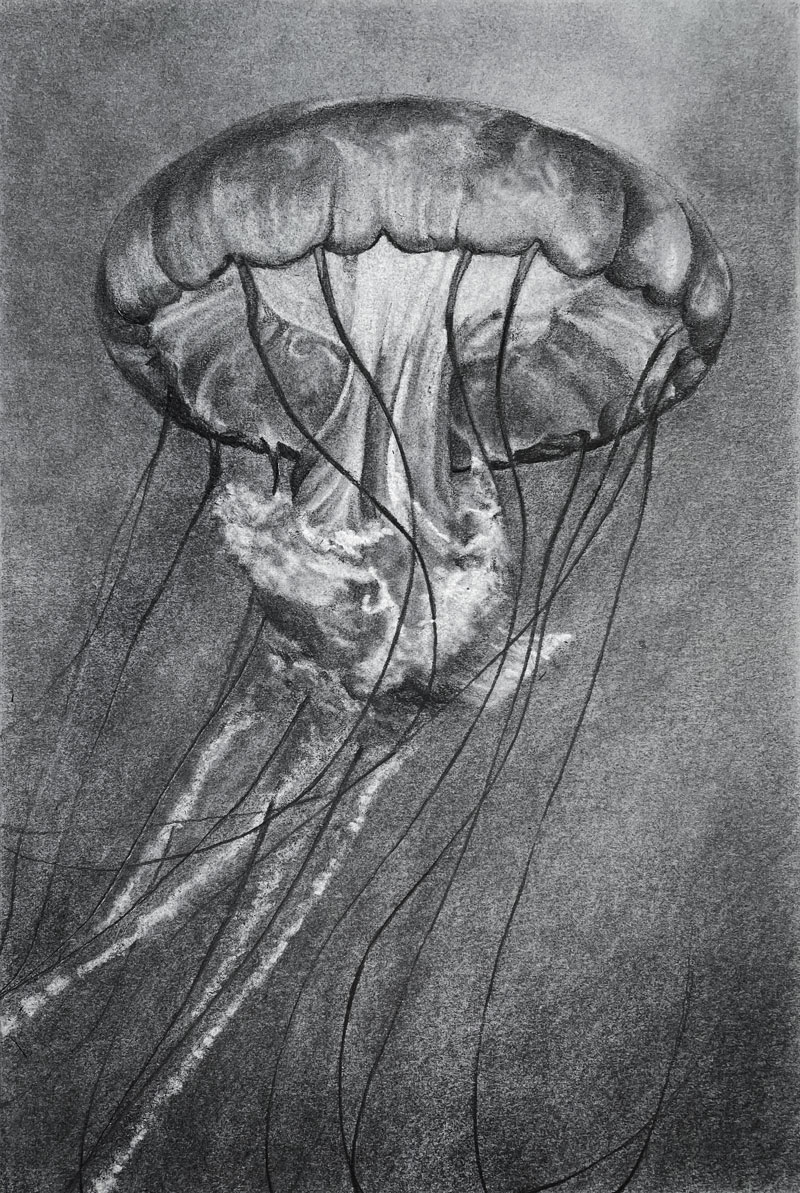 Resources for this Lesson...
Distributing any content downloaded from this site is strictly prohibited and against the terms and conditions of use.
References
Here's what you'll need...
(Disclosure: Links to art materials are affiliate links which means we make a small commission if you purchase at no additional cost to you.)