Live Lessons:

Realistic Portrait Drawing with Pencil
This lesson series features:
8 Hours of Instruction
8 Videos
Lessons
About This Lesson Series...
In this lesson series, we create a realistic portrait drawing with various graphite pencils on hot press watercolor paper.
Lesson 1 (1:08:05)
In lesson one, we begin drawing the contours of the subject.
Lesson 2 (1:08:07)
In lesson two, we begin developing the texture of the hair and forehead.
Lesson 3 (1:09:04)
In lesson three, we continue developing the texture of the hair and the forehead.
Lesson 4 (1:10:21)
In lesson four, we address the eyebrows and begin work on the eyes.
Lesson 5 (1:03:28)
In lesson five, we address the eyes.
Lesson 6 (1:12:02)
In lesson six, we address the nose and the ear.
Lesson 7 (1:05:26)
In lesson seven, we address the mouth and lips.
Lesson 8 (1:08:16)
In lesson eight, we complete the drawing.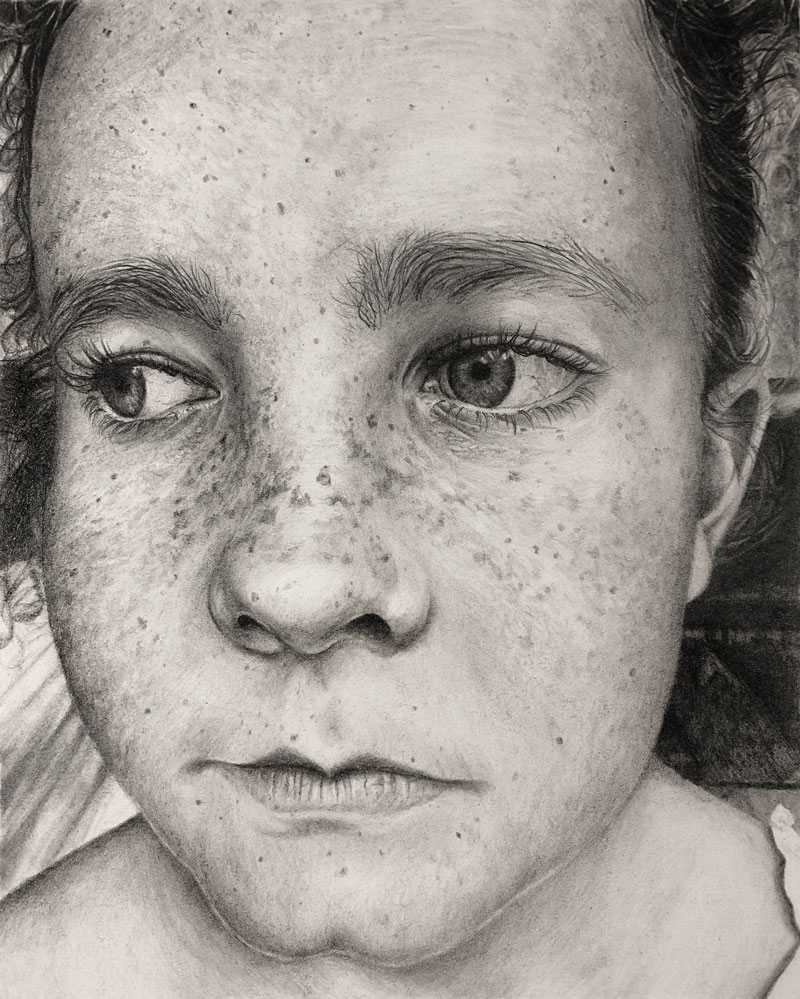 Resources for this Lesson...
Distributing any content downloaded from this site is strictly prohibited and against the terms and conditions of use.
References
Here's what you'll need...
Graphite Pencil Pencils
Canson Heritage Hot Press Watercolor Paper
Kneaded Eraser
Ruler