Live Lessons:

Dog Portrait on Black Canvas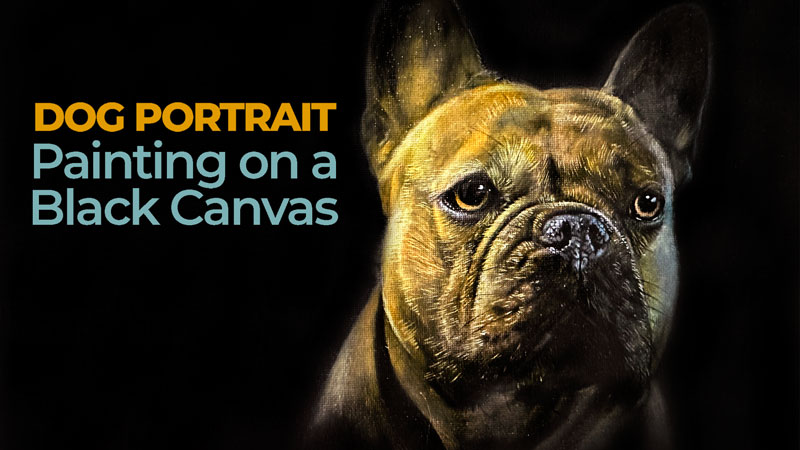 This lesson series features:
6 Hours of Instruction
6 Videos
Lessons
About This Lesson Series...
In this lesson series, we paint a portrait of a dog on black canvas with oils. Painting on a black surface encourages darker values and contrast. Instead of focusing on adding darker tones, we instead focus on adding the lighter values and tints.
Lesson 1 (1:08:30)
In lesson one, we sketch out the contours of the dog on plain paper and discuss the process of transferring our image to the final canvas.
Lesson 2 (1:15:10)
In lesson two, we begin to apply oil paint using a soft, scumbled application.
Lesson 3 (1:11:32)
In lesson three, we continue working on the face of the dog, working our way to the left.
Lesson 4 (1:11:59)
In lesson four, we develop the texture of the nose of the dog.
Lesson 5 (1:05:50)
In lesson five, we begin painting the texture of the fur.
Lesson 6 (58:20)
In lesson six, we complete the painting by adding glazes.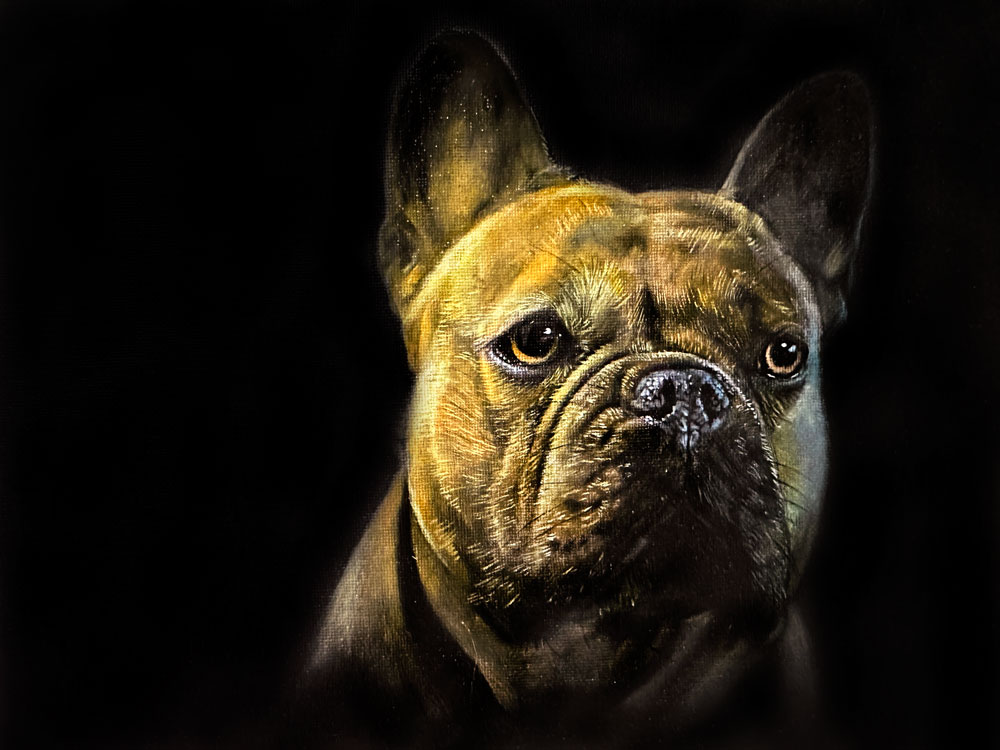 Resources for this Lesson...
Distributing any content downloaded from this site is strictly prohibited and against the terms and conditions of use.
References
Here's what you'll need...
(Disclosure: Links to art materials are affiliate links which means we make a small commission if you purchase at no additional cost to you.)