Live Lessons:

Orangutan With Watercolor Pencils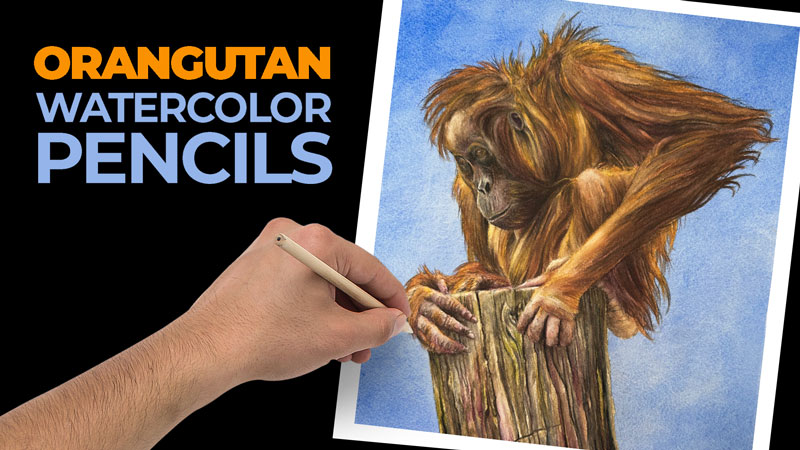 This lesson series features:
10 Hours of Instruction
10 Videos
Lessons
About This Lesson Series...
In this lesson series, we develop an image of an Orangutan with watercolor pencils on watercolor paper. We use watercolor pencils to gradually layer the colors to produce depth. Contrast is gradually increased with each layer. We also exaggerate some of the observed colors to make the painting more interesting.
Lesson 1 (1:07:54)
In lesson one, we sketch out the contours of the Orangutan with a graphite pencil using the grid technique.
Lesson 2 (1:10:45)
In lesson two, we discuss watercolor pencil techniques, apply liquid friskit and paint the background with watercolor.
Lesson 3 (58:34)
In lesson three, we begin with applications of watercolor pencils on the head of the animal.
Lesson 4 (1:04:05)
In lesson four, we increase the contrast in the face and add more color before expanding outward to the surrounding fur.
Lesson 5 (1:01:09)
In lesson five, we work to the right side of the body, increasing contrast and laying the base applications for the arm.
Lesson 6 (1:02:10)
In lesson six, we continue work on the arm and right side of the body.
Lesson 7 (1:03:08)
In lesson seven, we harmonize the work thus far and continue increasing contrast on the ride side of the body.
Lesson 8 (1:08:36)
In lesson eight, we complete the hands.
Lesson 9 (1:18:01)
In lesson nine, we begin work on the wooden stump.
Lesson 10 (1:11:26)
In lesson ten, we complete the artwork.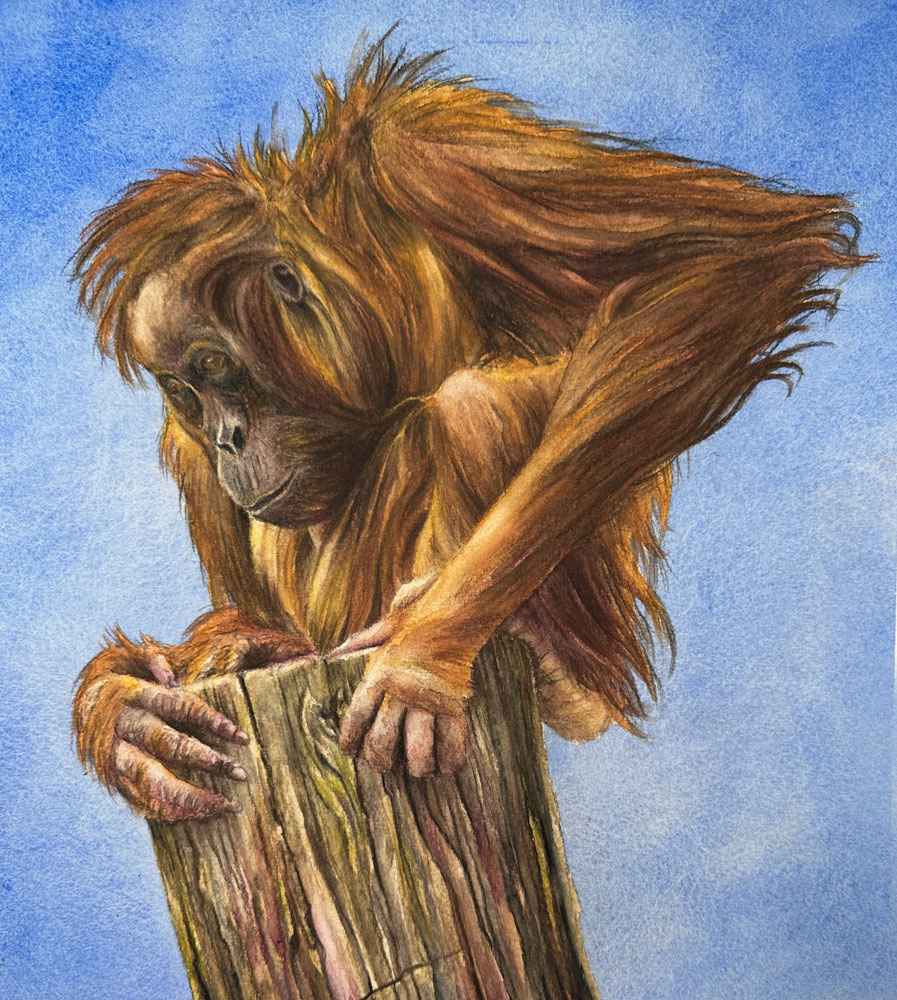 Resources for this Lesson...
Distributing any content downloaded from this site is strictly prohibited and against the terms and conditions of use.
References
Here's what you'll need...
(Disclosure: Links to art materials are affiliate links which means we make a small commission if you purchase at no additional cost to you.)