Live Lessons:

"Butterfly" with Pastels
This lesson series features:
9.5 Hours of Instruction
8 Videos
Lessons
About This Lesson Series...
Join us as we draw and paint a butterfly with soft pastels and pastel pencils. Draw along side as we develop the background first before moving on to the flower. Lastly, we develop the colors of the butterfly to complete the image.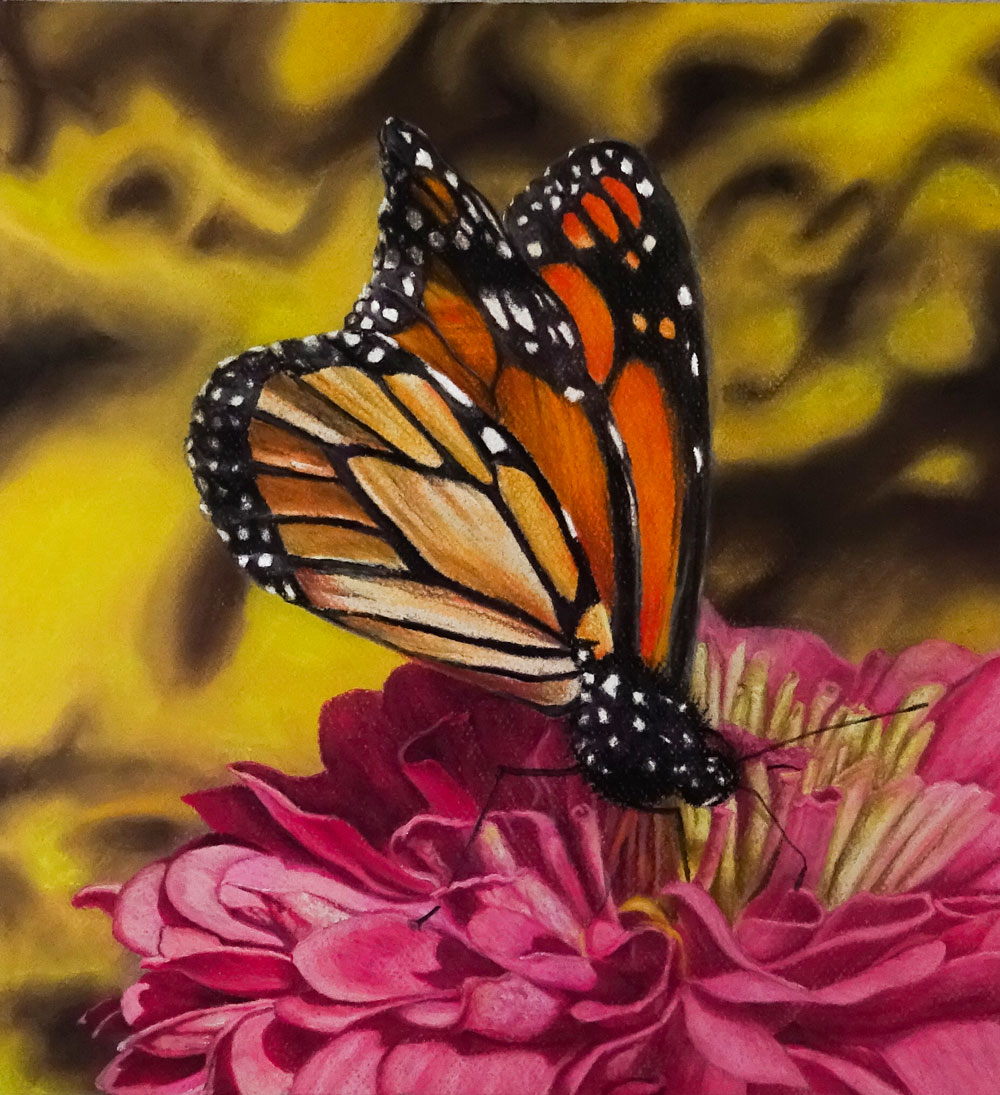 Resources for this Lesson...
References
Here's what you'll need...
Soft Pastels
Pastel Pencils
Toned Pastel Paper
Kneaded eraser (optional)