Live Lessons:

"Kingfisher" with Acrylics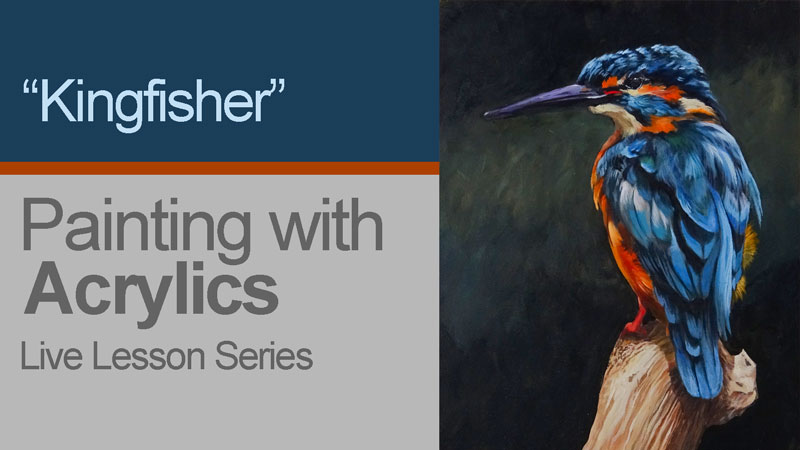 This lesson series features:
5 Hours of Instruction
5 Videos
Lessons
About This Lesson Series...
Join us as we take a look at painting with acrylics on gessoed board. Watch and learn as the entire painting develops with instruction along the way. Start with a basic contour line drawing and progressively add layers of acrylic paint to develop rich colors and textures.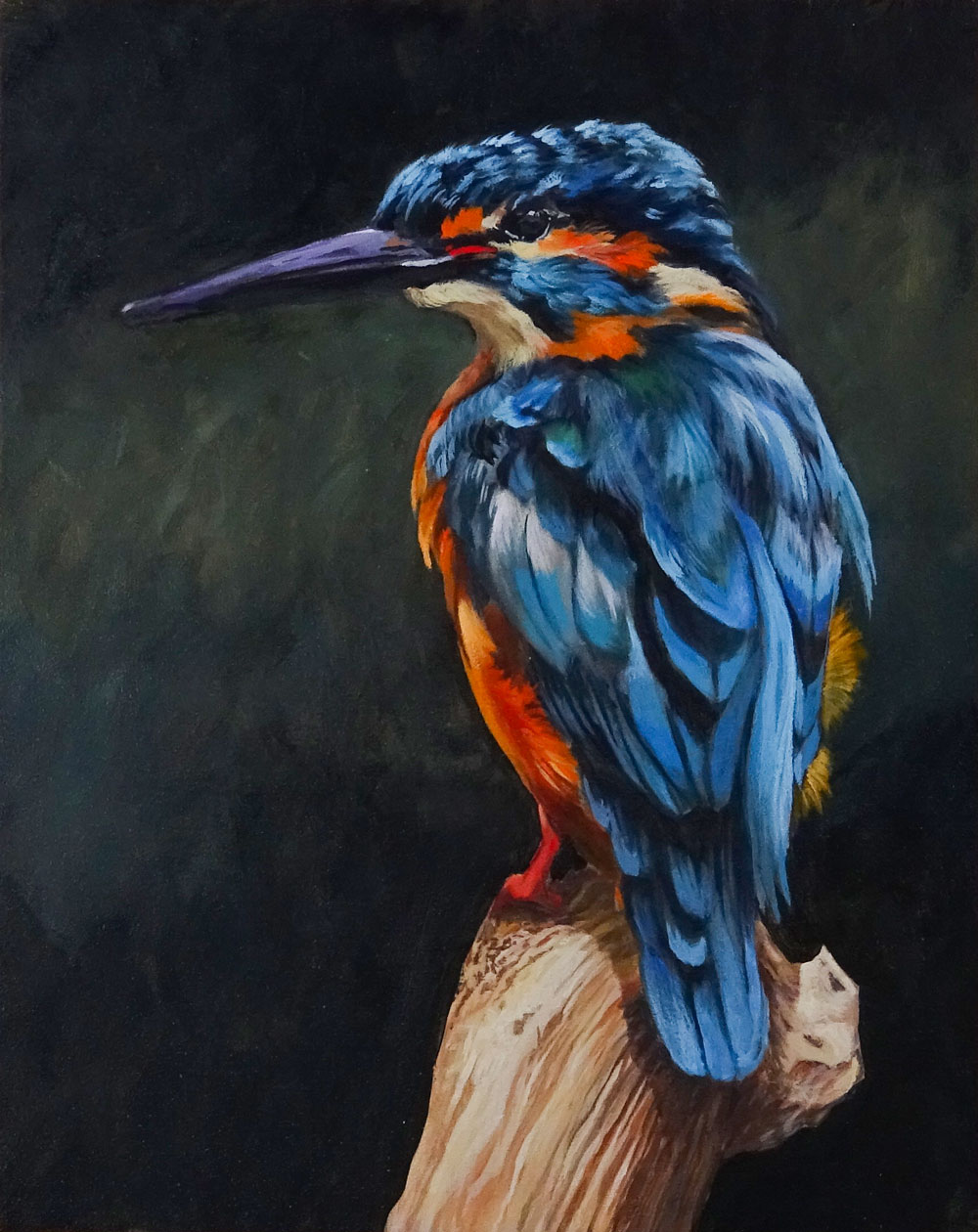 Resources for this Lesson...
References
Here's what you'll need...
Acrylic Paints
Nylon or Bristle Brushes
Gessoed Panel or Board
Graphite Pencil
Water