Live Lessons:

"Light Bulb" - Graphite Pencil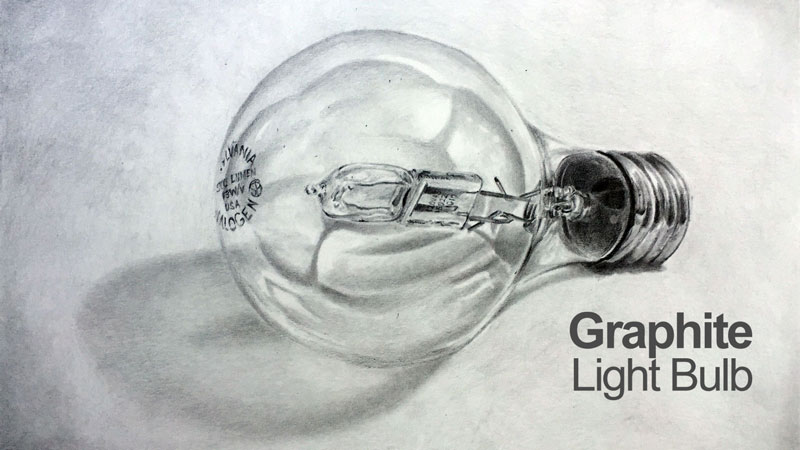 This lesson series features:
5 Hours of Instruction
5 Videos
About This Lesson Series...
A five-part lesson series on drawing a realistic light bulb with graphite on smooth Bristol paper. Learn how to use measuring techniques to capture proportions and contours. Create the illusion of transparency and reflection through the smart use of values and shading. Smooth transitions of value and shading using blending tools and create the necessary contrast to create a convincing illusion.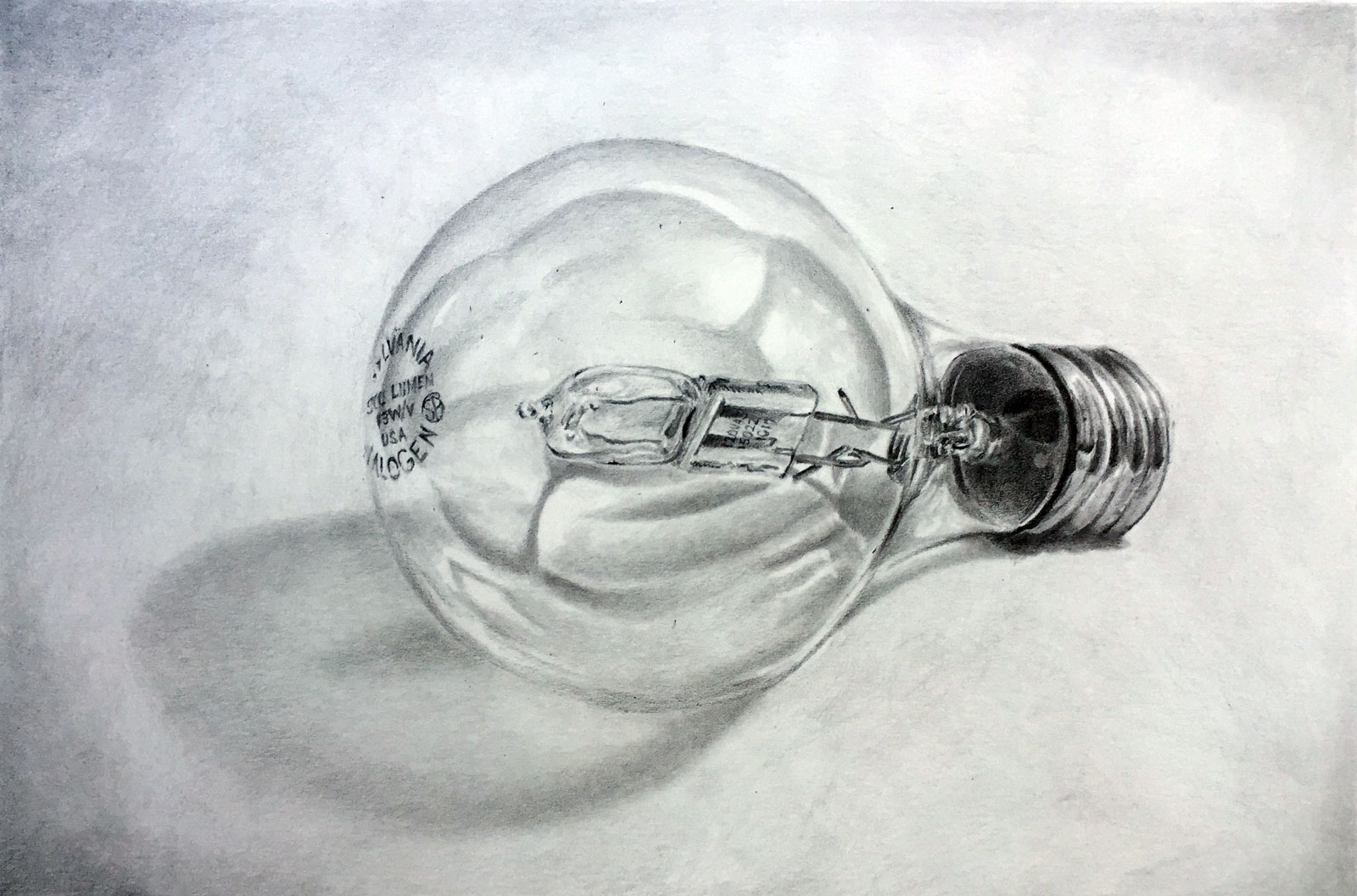 Resources for this Lesson...
References
Here's what you'll need...
Bristol Paper (Smooth or Vellum surface)
Graphite Pencils (H, HB, 4B)
Blending Stumps
Eraser Pencils
Kneaded Eraser