Live Lessons:

"Sunflowers" - Pen and Ink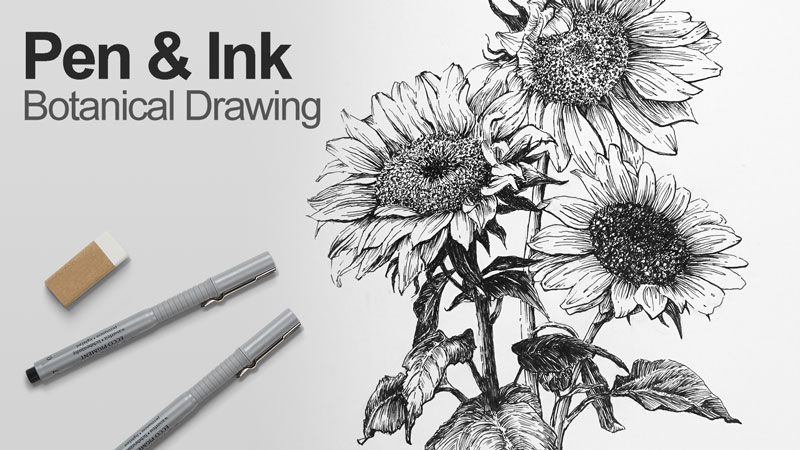 This lesson series features:
4 Hours of Instruction
4 Videos
About This Lesson Series...
Learn how to draw a botanical subject with pen and ink in this four-part lesson series. Lay out the basic contours with graphite and gradually develop the texture and form with line work applied with technical drawing pens.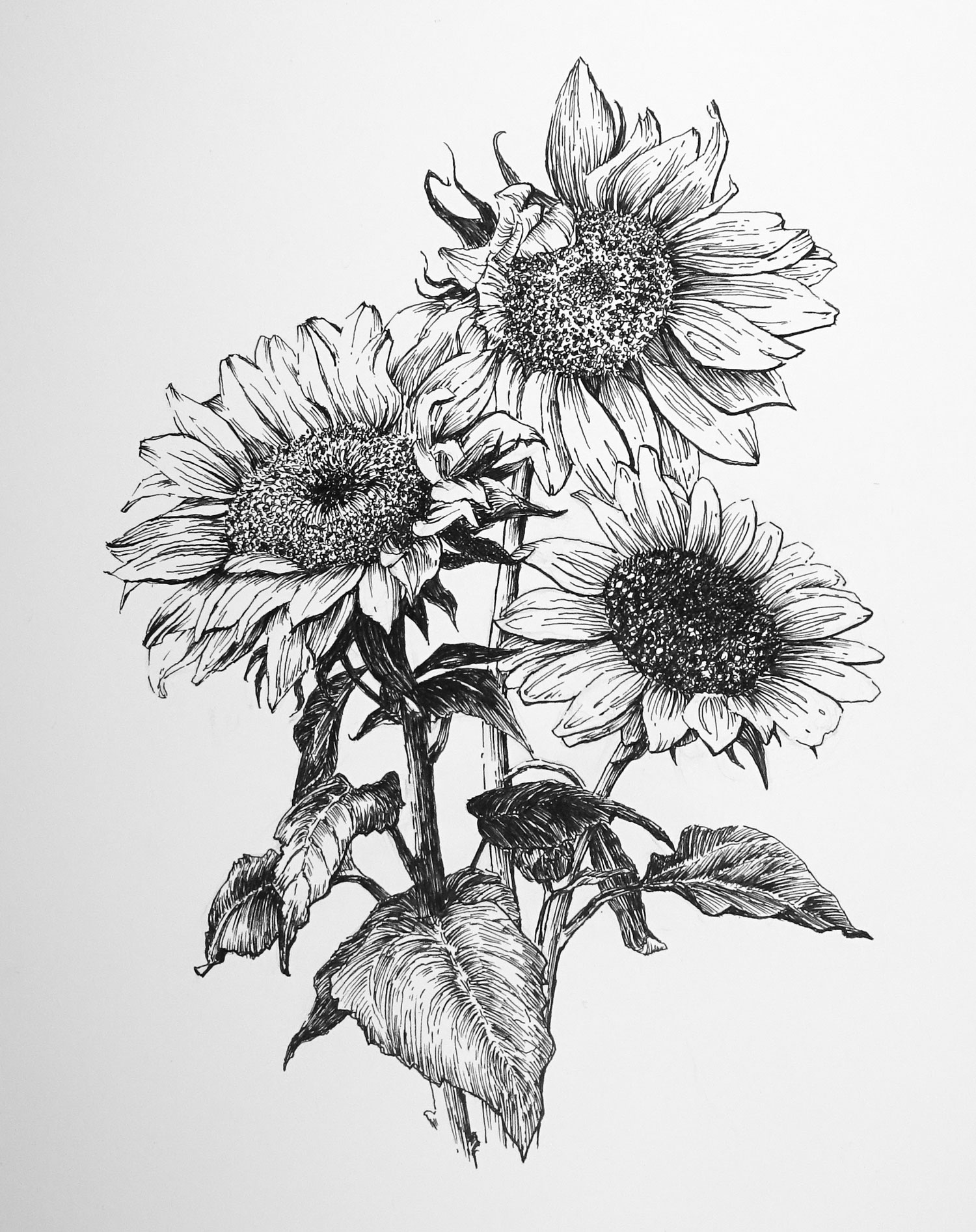 Resources for this Lesson...
References
Here's what you'll need...
Technical Drawing Pens
Smooth Bristol Paper
Graphite Pencil
Eraser