LESSON PLANS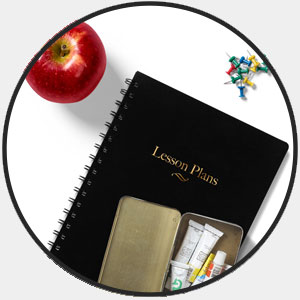 Lesson plans are offered for teachers in a variety of media and subjects. Plans are categorized by level: Beginner, Intermediate, and Advanced. Each lesson can be amended for any skill level that you may teach. The lesson plans also make great resources for home school students and students that attend a school that doesn't offer a visual arts program.
THE ULTIMATE LESSON PLAN
Members have access to "The Ultimate Lesson Plan", a complete teaching tool for teachers. The Ultimate Lesson Plan is designed to be the ultimate collection of resources and organization of materials for teachers to use in their classroom. All of the lessons feature a cohesive design/theme and are logically sequenced to ensure student success.
Each lesson features a themed presentation (both PowerPoint and Keynote) and relevant instructional videos. Handouts are also included which are beautifully designed to match the presentation materials. Essential Questions, procedures, art history examples, student examples, and quizzes (where appropriate) are also included. The Ultimate Lesson Plan is included with membership.
All lesson plans can be accessed by clicking on the "Lesson Plans" tab in the main menu throughout the site.