The Ultimate Lesson Plan
A Year-Long Curriculum for Visual Art

"The Ultimate Lesson Plan" is a complete classroom solution for art teachers that includes lesson plans, videos, handouts, quizzes and more. Each lesson is designed to emphasize the fundamentals of art by providing students with a rich multimedia experience followed by an art production activity that reinforces concepts. Each lesson builds upon the last, following a logical progression. Students make connections on concepts learned in prior lessons and are provided with a complete understanding of art production and appreciation.
Time For You To Concentrate on Teaching.
More than a "lesson plan"...
Teachers are busy -
very
busy. Art teachers need special resources and unfortunately they don't always get what they need to teach effectively. The Ultimate Lesson Plan is an all-in-one solution of cohesive resources to make you a more effective teacher.
---
What's Included With Each Lesson...
We prepared the materials, so you can focus on teaching.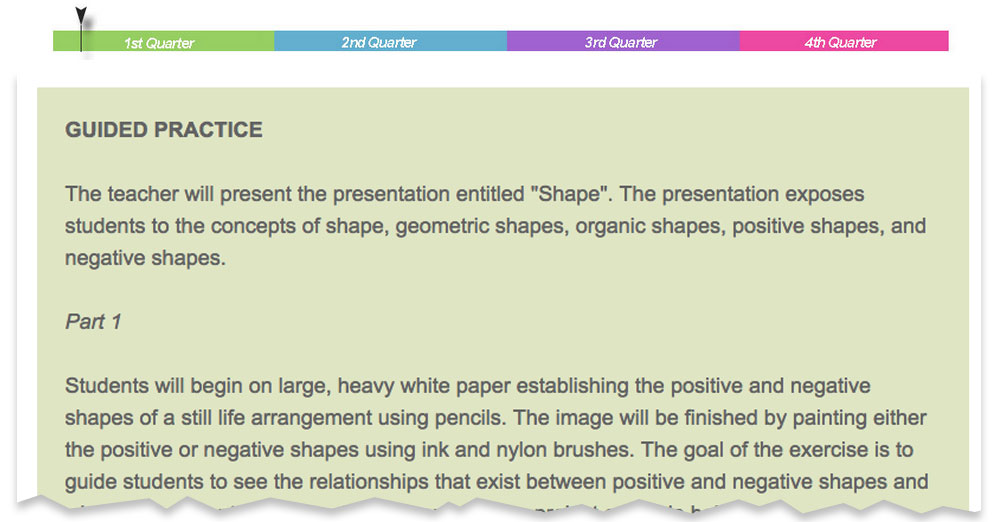 A CLEAR PLAN
Each lesson includes a clear set of procedures for each lesson, the suggested length of time each lesson should take, material lists, and when in the year to present. The lessons are also available as printer friendly PDF's to store in your notebook - ready to show to a curious administrator.
---
ESSENTIAL QUESTIONS
Each lesson includes a targeted set of essential questions that progressively become more challenging for students at different levels.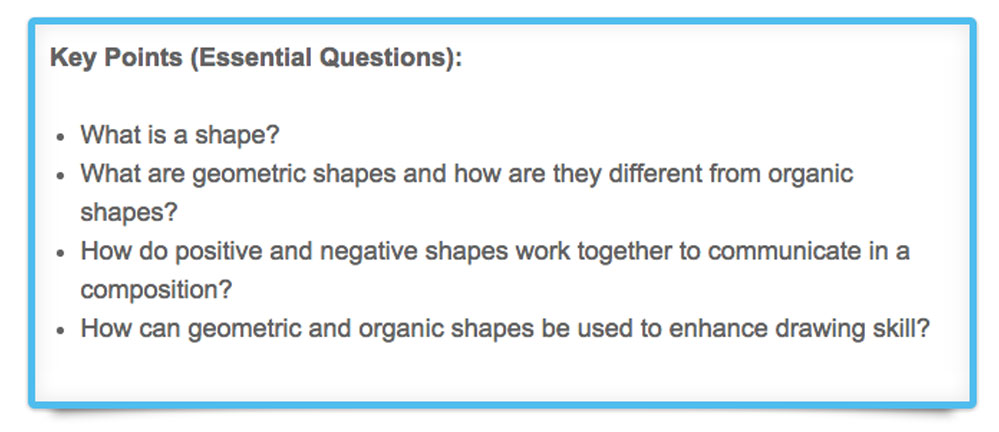 ---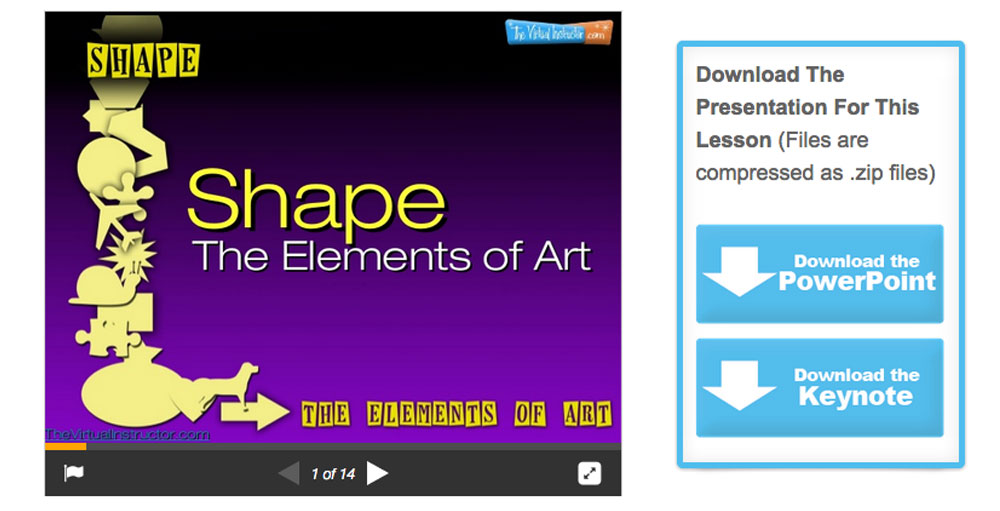 PRESENTATION MATERIALS
Each lesson includes a beautifully designed presentation. Each presentation is available for download and is completely editable so you can customize it for students, or you can play it directly from the lesson page. Presentations are available in PowerPoint and Keynote formats.
---
HANDOUTS
Each lesson includes handouts that are designed to match the presentation materials. Each handout explains the core concepts of the lesson and makes learning easy and fun.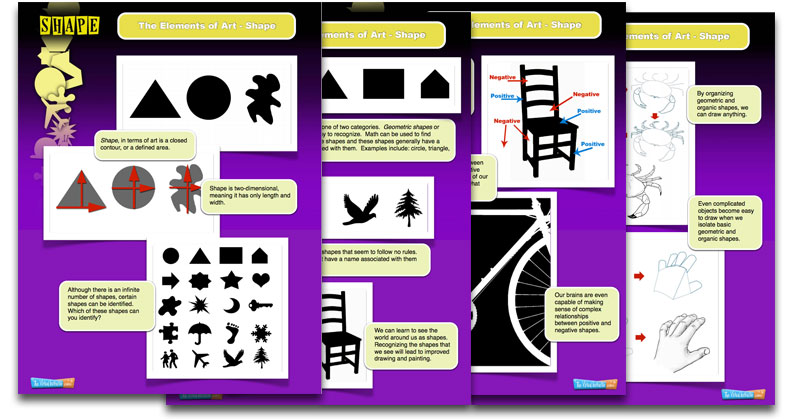 ---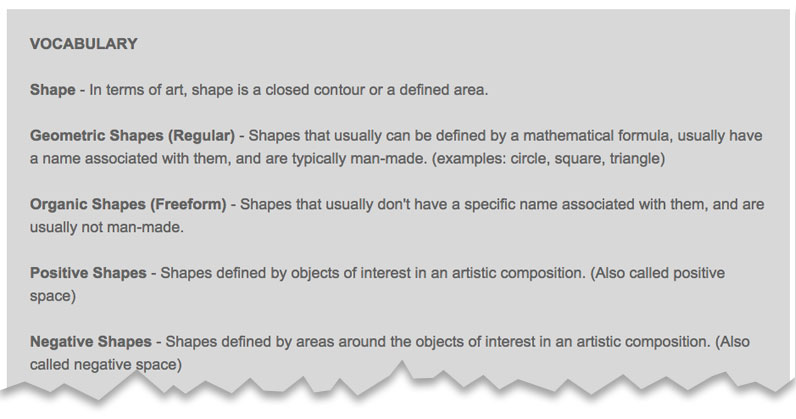 VOCABULARY
Appropriate vocabulary and art terms are included with each lesson. Terms are bolded in the presentations and highlighted on the handouts.
---
VIDEOS
Each lesson includes videos that connect directly with concepts taught. Students not only learn the concepts but also see them used in a demonstration. Each lesson includes at least one video, while most lessons offer several.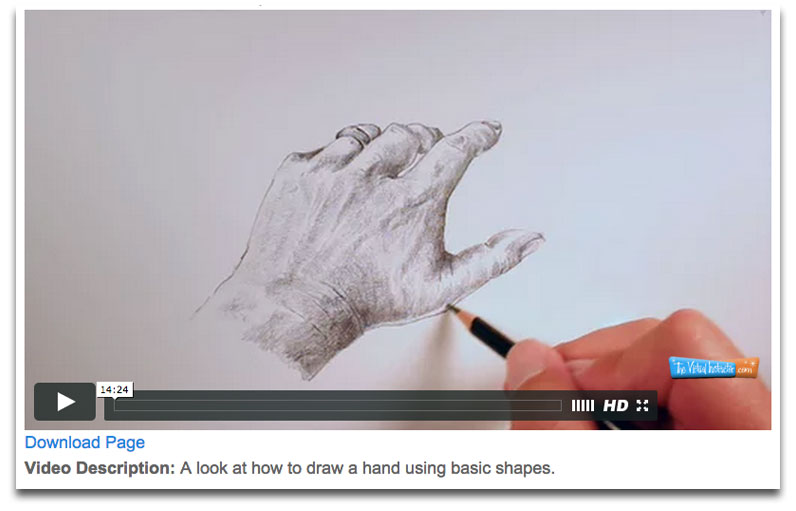 ---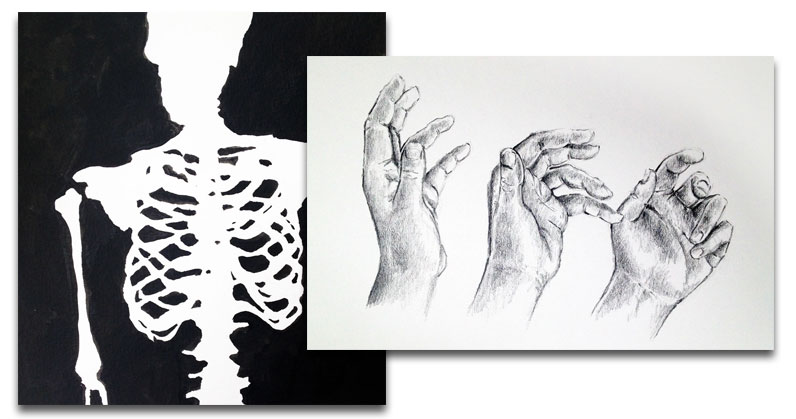 PROJECT EXAMPLES
Each lesson includes one or two projects that reinforce the concepts. Completed project examples are included with every lesson.
---
Join today and get access to all of "The Ultimate Lesson Plans", video courses, Live Lessons, and more.