"The Secrets to Drawing" is the most complete online drawing video course available for learning how to draw.  Drawing is a skill that is learned and developed and this video course is designed to give you the knowledge that you need to draw better almost immediately!

Learn the fundamental concepts of drawing including the elements of art, form and space, drawing light, observational drawing, and compositional theories.

Graphite, ink, charcoal, pastels, and colored pencils are all covered with demos in the subjects of still life, landscape drawing, wildlife drawing, portraiture, and figure drawing.
A Glance at What You Get With The Course...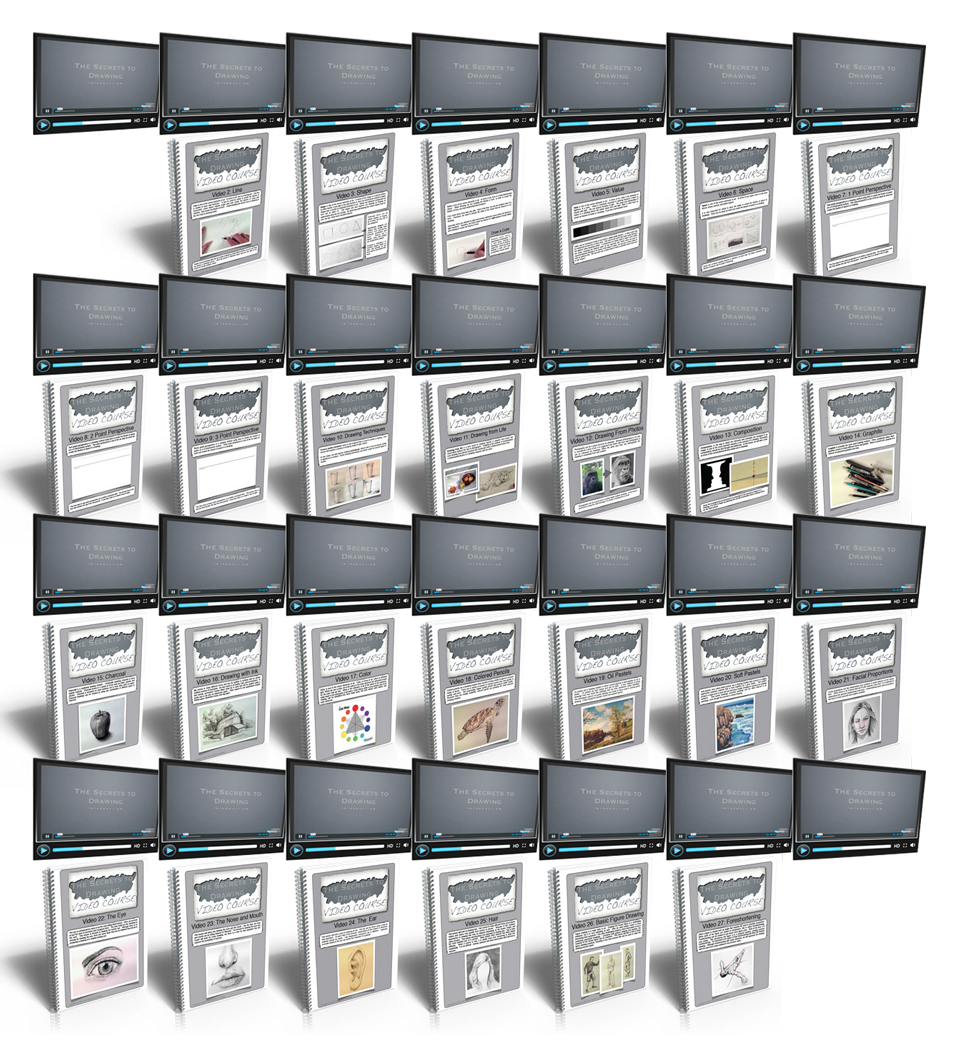 Course Modules
Additional Courses
Not a member?
Check it out for $1! Just click on the "Subscribe" button below...

VIDEO COURSES | EBOOKS | LIVE INSTRUCTION | LESSON PLANS
First week, $1. After that $37 a year.