Properly Storing Your Drawings
You've got all of these artworks laying around and you're looking for somewhere to store them. In this post, we'll take a look at all of your storage options so you can keep all of those artworks that you worked so hard to create nice, safe, and secure.
Storing your art is incredibly important. You want to protect it from the elements and all the other things that could work against it to mar and destroy.
What Can Damage My Art?
There are lots of things that could damage your artwork. Moving things around, of course, could damage artworks. It could cause you to have to go back and make fixes later after you've finished your art. There's also environmental elements such as UV light, moisture, dust, and other contaminants. So it's important to protect your artwork from these things so that it doesn't get damaged.
I have artworks laying around the studio at any point in time, mainly because I have lots of projects going on at one time. But typically, these artworks just hang out in my studio – sometimes in the floor, sometimes against walls, generally all over the place. But then when I'm ready to store my artwork, I need to find a place to store it properly, and there are several options.
Considerations for Storing Your Art
The way you store your art greatly depends on the medium that you used and the surface on which the art was created. You wouldn't store an oil painting created on canvas in the same way that you would store a pen and ink drawing on paper, for example.
The first thing is to make sure that the art you're storing is clean. So break out that eraser and clean up your art before storing it.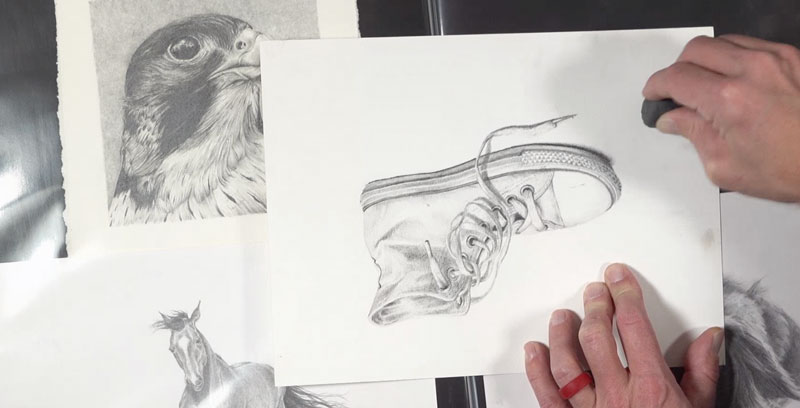 Some folks also like to fix their art with a spray fix, or any other type of fixative. You can use a final fixative if you're completely finished with your art, or a workable fixative if you may want to come back and work on it later. While some people like to use a fixative, I personally don't use one. This is a personal choice. I find that fixative can make the values a little bit darker, so it does alter the art slightly.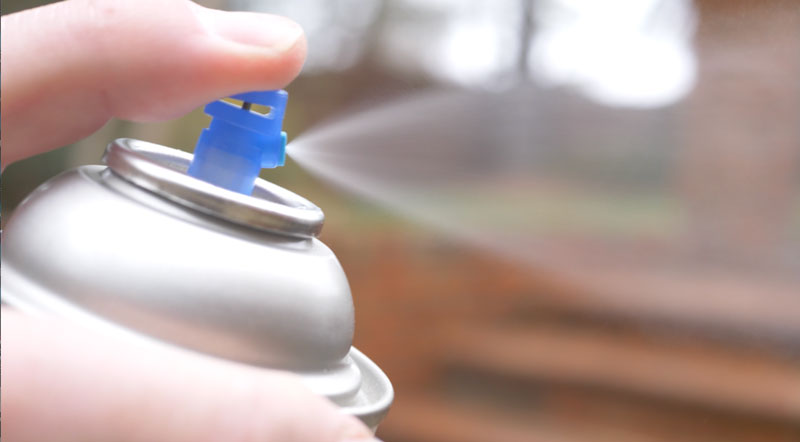 Storage Option 1: Framing
The first storage option is probably the best and that is framing your art. This is the best option for protection and preserving your art. I have a lot of my artwork framed, and obviously stored on the walls.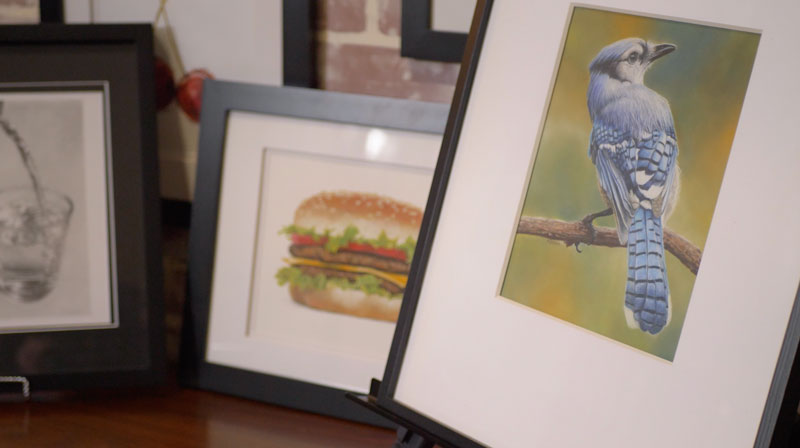 Framing is great, but it can get expensive and you'll run out of storage space fairly quickly too. So let's look at a more practical option – portfolios.
Art Storage Option 2: Portfolios
Portfolios are manufactured in a variety of sizes. Most manufactured portfolios are also made of archival materials, so you can rest assured that your art won't be destroyed by the way you're storing it. Manufactured portfolios are fairly inexpensive, but you can always make your own too.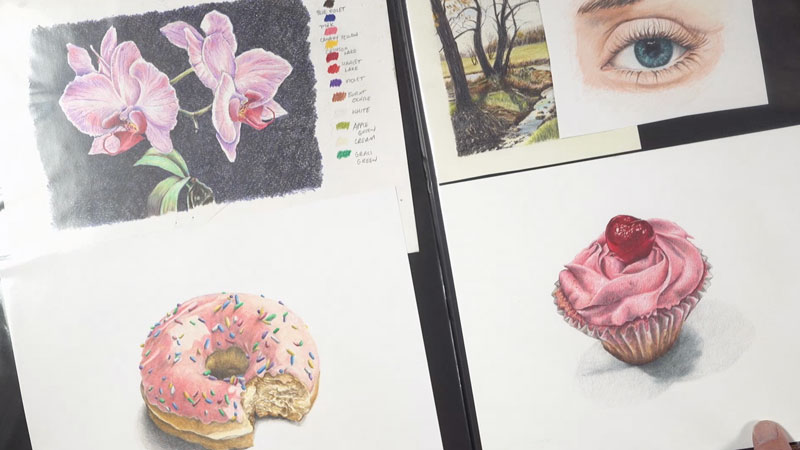 Two large pieces of cardboard and some tape come in handy for creating a portfolio. But these materials obviously aren't archival and are best suited for temporary portfolios or temporary storage.
Portfolios are really best for drawings that aren't dusty or prone to smudging. Colored pencil drawings, pen and ink drawings, watercolor paintings, and graphite drawings, are all great candidates for storing away in a portfolio. But other mediums like pastels and charcoal are best stored elsewhere, which brings me to another option – drawers or flat files.
Art Storage Option 3: Flat Files or Drawers
I have a couple of flat files in the studio which is where I store the artworks made with medium that is prone to smudging. Each drawer is devoted to a different medium. I have charcoal drawings in one drawer, oil pastel drawings in another, and soft pastels and still another.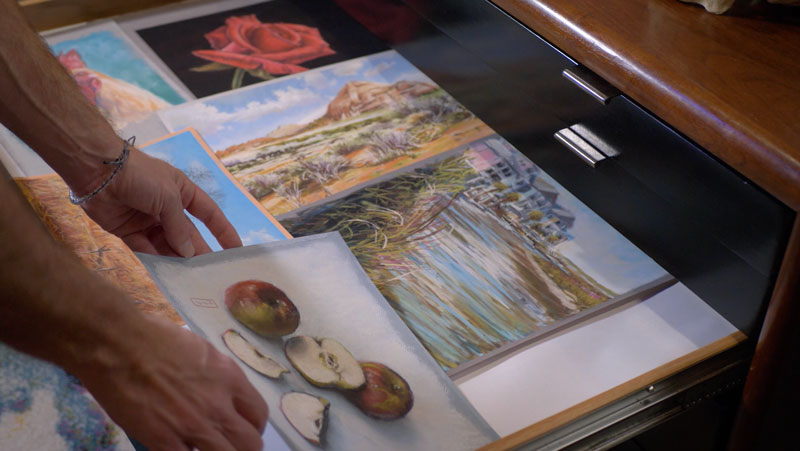 I typically like to lay down a layer of the artworks face up. On top of each layer, a sheet of acid free paper is laid on top before another layer of art is carefully laid down. I typically like to use acid free banner paper, but you could also use papers that work as cover sheets, like glassine. Glassine is perhaps the best option since it minimizes any smudging at all.
If you decide to store your artwork in drawers, just make sure that you're using paper that's acid free as a cover sheet. This will minimize the likelihood of your artwork getting marred by the cover sheets, which is something that you definitely don't want to happen.

Let's Wrap It Up
Hopefully, you've enjoyed this quick look at some options for storing your art. I use all of these options myself. I frame my art. I store it in drawers. I store art in portfolios and even in makeshift ones (for temporary storage).
Like This Lesson?
If so, join over 36,000 others that receive our newsletter with new drawing and painting lessons. Plus, check out three of our course videos and ebooks for free.
More Lessons You'll Love…