Graphite Portrait - Step by Step
Recently I completed a graphite portrait and wanted to share with the you the step by step process in a video demonstration. Most of the videos on this site are short and explore the basic techniques involved in a specific medium or a particular art technique. This portrait took me a total of 15 hours, so it was not practical to record the entire process on video. Instead, I took snap shots of the process as I worked, and in the following video, I explain the steps and thought process behind the drawing.
The featured video chronicles the process of completing the drawing.

In this drawing, I used a regular "HB" pencil and a "4B" pencil on cold press illustration board. I began by choosing my reference photo and edited it in Photoshop by making some of the background areas darker. I did this because I wanted to increase the contrast and make the image more dramatic. Here's a look at the finished drawing...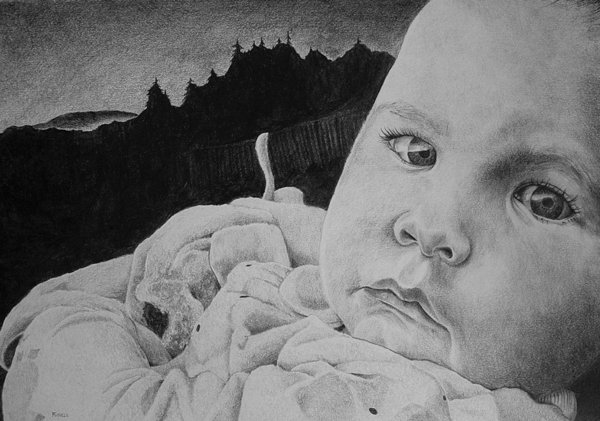 I experimented with a new technique in this drawing as well. I have always chosen not to blend a graphite drawing with a blending stump. I guess this is just a personal choice. With this drawing, however, it became clear to me that using my typical technique would not translate as skin texture. I experimented with several techniques and arrived at using a vinyl eraser to burnish light layers of graphite to create accurate skin texture. The actual tool I used is called an "erasil", which is comprised of a vinyl eraser material encased in a pencil.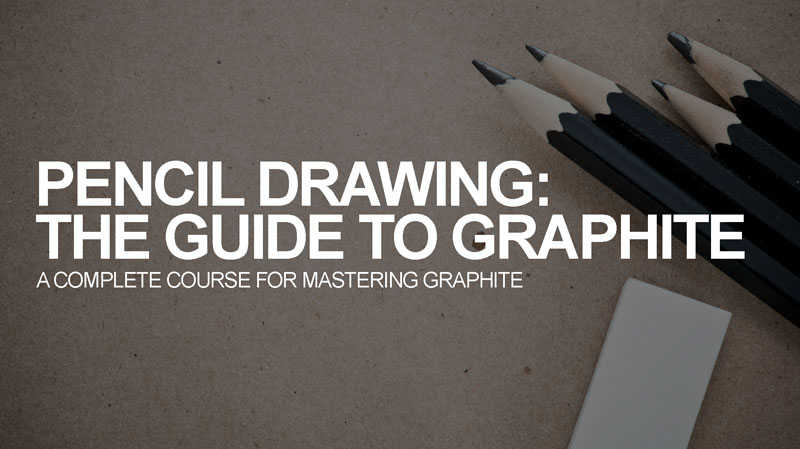 Pencil Drawing: The Guide to Graphite
Master the medium of graphite. Learn how to create incredible pencil drawings using a variety of techniques while studying a variety of subjects.
LEARN MORE
Like this lesson?
If so, join over 30,0000 others that receive our newsletter with new drawing and painting lessons. Plus, check out three of our course videos and ebooks for free.
More Lessons You'll Love...