Gettin Sketchy Figure Drawing a Ballerina – Season 2 Episode 4
This episode aired live on YouTube on September 9, 2020.
For the timed drawing exercise in this episode, Ashley creates a sketch of a ballerina in 45 minutes using graphite pencils on white drawing paper. Watch and learn as Ashley takes a structured approach to finding the proportions of the dancer before adding shading to finish the sketch. Negative shapes play an important role in his approach.
Art Product Recommendation
The featured art product for this episode are Blackwing pencils. Ashley uses the matte black pencil by Blackwing to complete the sketching exercise. These premium pencils are pleasure to work with and provide the artist with a broad range of tone.
You can pick up your own Blackwing pencils on Amazon here…Buy Blackwing pencils
(The above link is an affiliate link which means that we make a small commission if you purchase without any additional expense to you.)
Drawing a Ballerina with Graphite – 45 Minute Timed Drawing
In this episode's timed drawing challenge, Ashley creates a sketch of a ballerina dancer with graphite on white drawing paper within 45 minutes.
Here's a look at the completed drawing…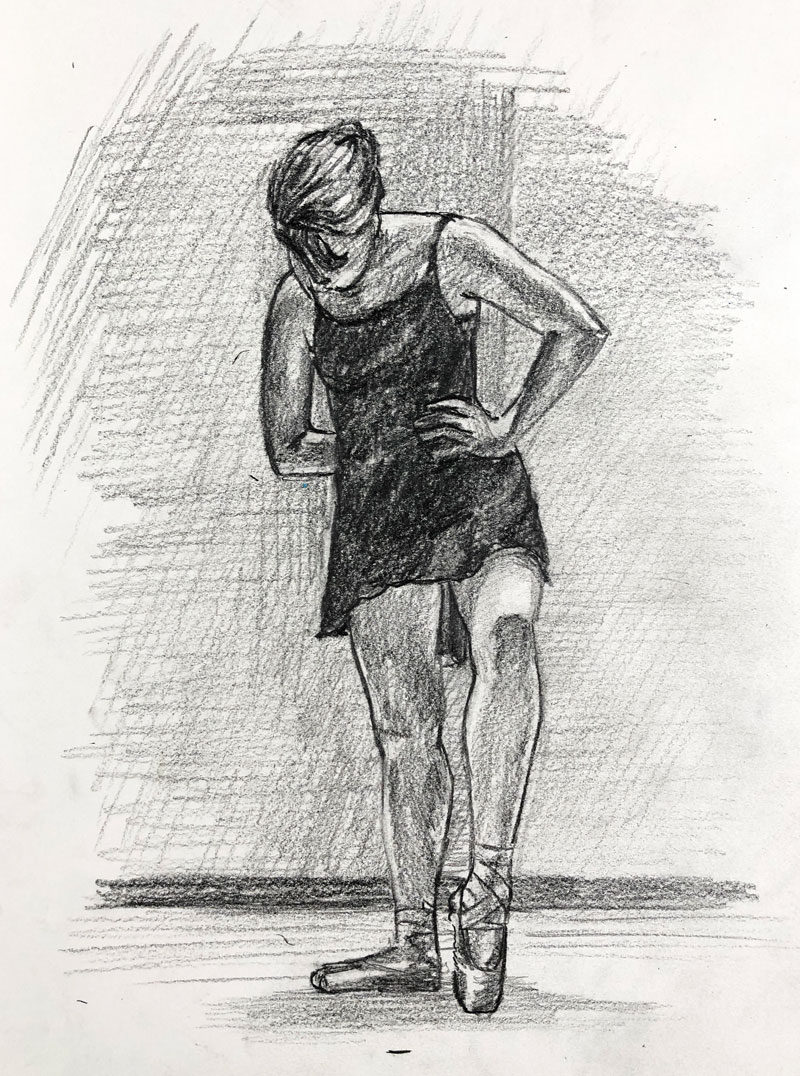 The Importance of Proportion
Since this drawing is a figure, proportion is very important. For those new to drawing, capturing the figure can be a challenge. In this demonstration, Ashley first finds the gesture of the figure and draws a light structure. This ensures that the entire figure fits on the drawing surface and establishes the scale. With a structure in place, he next builds the drawing by observing and replicating the contours of the figure.
An essential part of his process is observing and capturing the negative shapes. By capturing the negative shapes, like the ones observed between the arms and torso, the drawing process is faster and more accurate. Instead of concentrating just on the positive shapes of the arms and torso, drawing the negative spaces in between essentially leads to accuracy in the positive spaces as well.
More resources to explore…
Photo Reference
A photo reference was used for this timed drawing exercise. In this case, it comes from Pixabay.com The reference has not been altered.
Here's a look at the photo reference…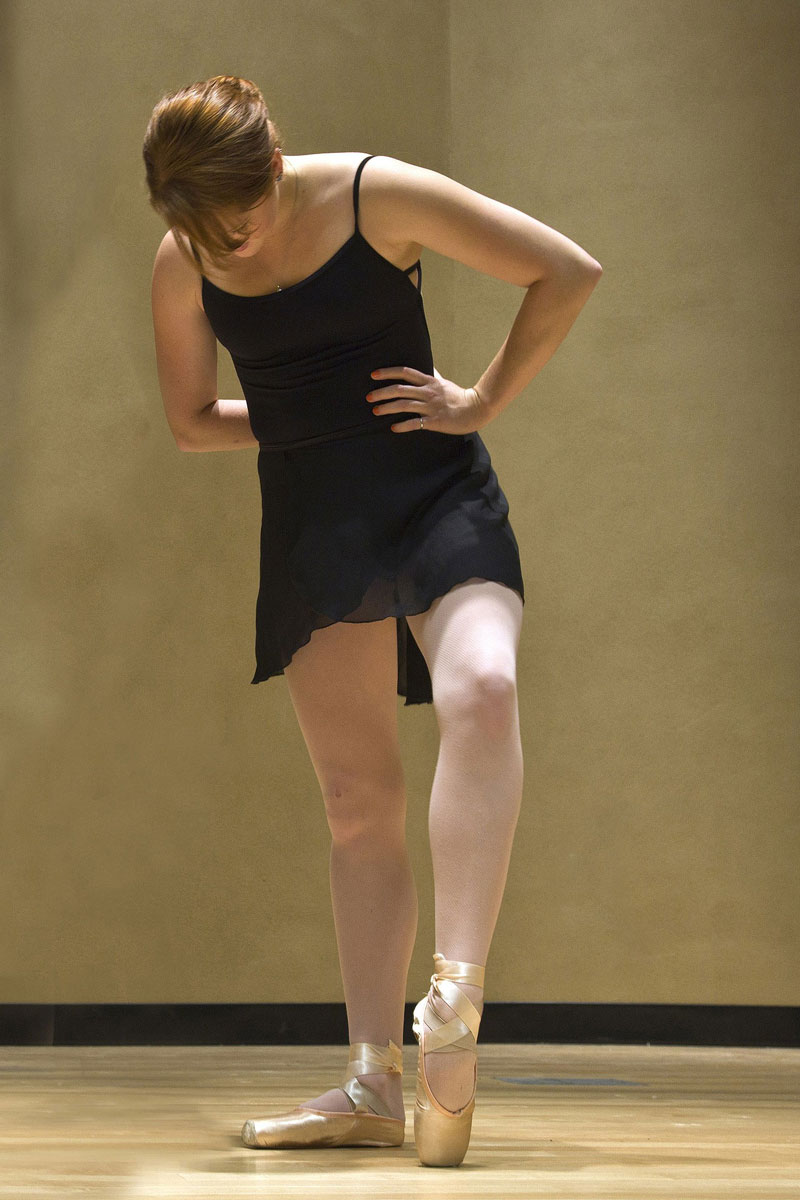 What's In Your Sketchbook?
Drawing is a skill that anyone can learn and develop. But, like any other skill, it should be practiced. Sketching, a less formal form of drawing, is how we practice these skills. A sketchbook and a regular practice of sketching is important if you wish to progress as an artist. Observational drawing is the fastest route to seeing improvement.
Challenging yourself by tackling subjects that may seem difficult is also important. The human figure is one of these challenging subjects. One of the reasons it is so challenging is because we are so familiar with it. We notice small inconsistencies and proportional issues that may not be noticed with other subjects. With other subjects, such as landscapes, we can be less accurate and it doesn't affect the success of our work quite as much.
Therefore, drawing the human figure will help you improve your drawing skills quicker than other subjects since we are forced to be more focused on our accuracy.
Like This Lesson?
If so, join over 36,000 others that receive our newsletter with new drawing and painting lessons. Plus, check out three of our course videos and ebooks for free.
More Lessons You'll Love…