Which Colored Pencils are the Best?
There are so many different brands and types of colored pencils out there. How do you decide which brands or which types of colored pencils are best for you as an artist? In this lesson, we will attempt to answer that question.
Let's be honest, the quality of the materials that you use to create art matters and we all want to use the best. But what exactly is the best? How do we determine what art materials we should use as artists?
Some of us are trapped in an endless search for the best, constantly buying the next best colored pencil or any other art material for that matter. You know who you are.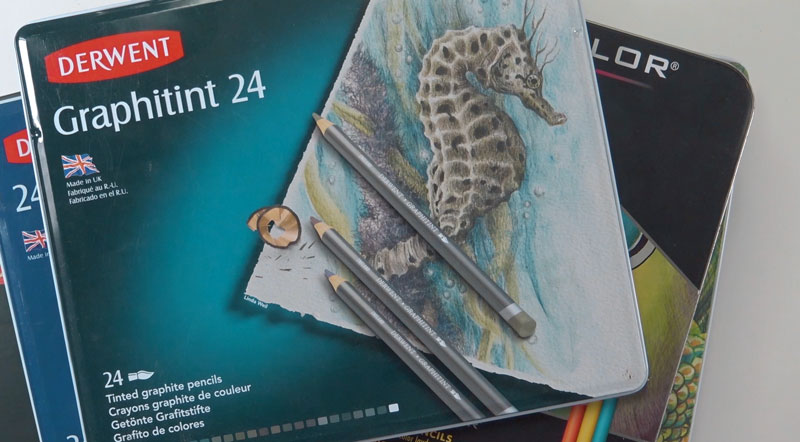 With so many types and brands of colored pencils out there, it's easy to get lost and wrapped up in all of this stuff. There's colored pencils, colored graphite pencils, watercolor pencils and more. In this case, we're only going to focus on true colored pencils – those with a wax-based or oil-based binder. We're also only going to focus on professional colored pencils.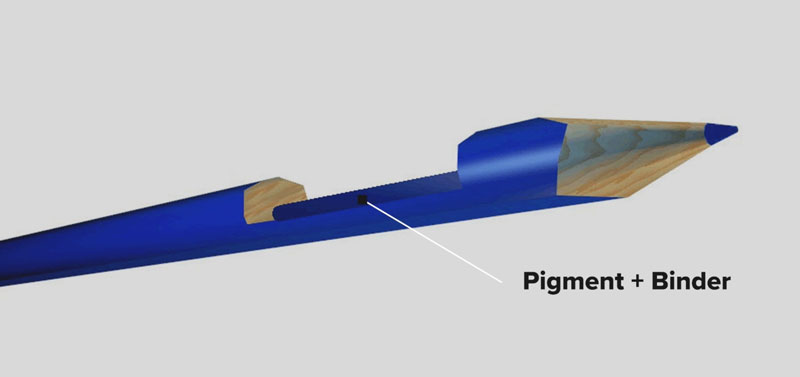 See also: Comparing Colored Pencils
So Many Colored Pencils
I've created so many colored pencil drawings with so many brands of colored pencils – I've learned quite a bit. I'd like to share with you what I've learned so that you can make an informed decision on what colored pencils are best for you.
Before we get into this, I want to make it clear that all brands and all types of colored pencils have their pros and cons. You need to weigh these in order to decide which brand or which type of colored pencil is best for you.
Instead of examining every single brand of colored pencil out there, I'm going to simplify things and focus on three of the most popular brands available. These brands are Prismacolor Premier colored pencils, Faber-Castell Polychromos colored pencils and Caran d'Ache Luminance pencils.
Prismacolor Premier Colored Pencils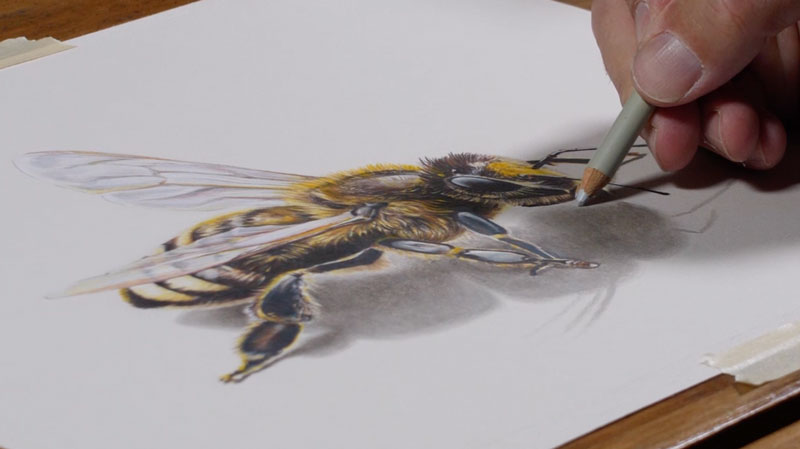 Prismacolor Premier colored pencils are soft core, wax-based colored pencils that are now widely available nearly everywhere. They're rich and buttery, layer easily, and the pigmentation is quite nice and consistent.
Perhaps the biggest drawback to these pencils is how brittle they are. Because the core is so soft sometimes they break when sharpened.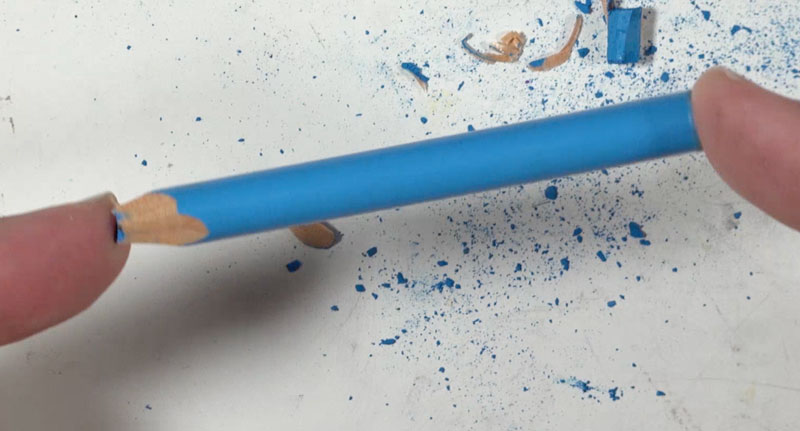 For this reason, some people hate them. But for me, they're my favorite. I deal with the brittle cores because the way they work on the surface matters more to me. These pencils are available in 150 colors, so there's quite a bit of variety as well.
See also: How to Sharpen Any Pencil
Faber-Castell Polychromos Colored Pencils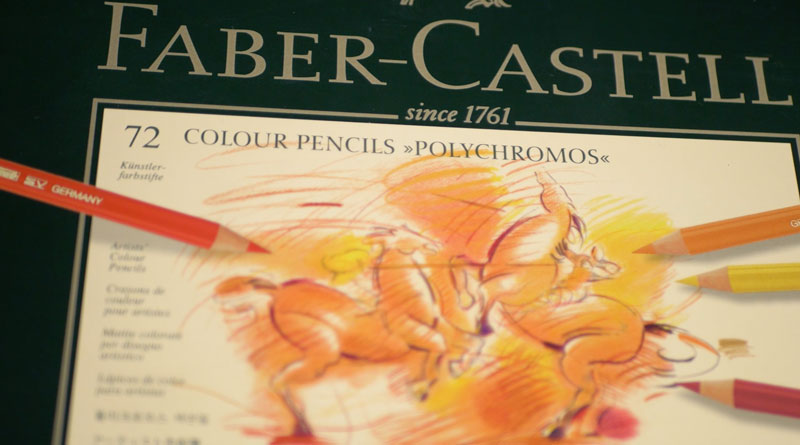 Now let's look briefly at Polychromos pencils by Faber-Castell. These oil-based pencils feature cores that are harder than Premier pencils. They're a bit more expensive, but the pigmentation is strong and consistent.
Since these pencils are a bit harder, layering is a must. But layering leads to depth in color. Those who like to layer applications with a lighter touch may prefer these pencils for this very reason.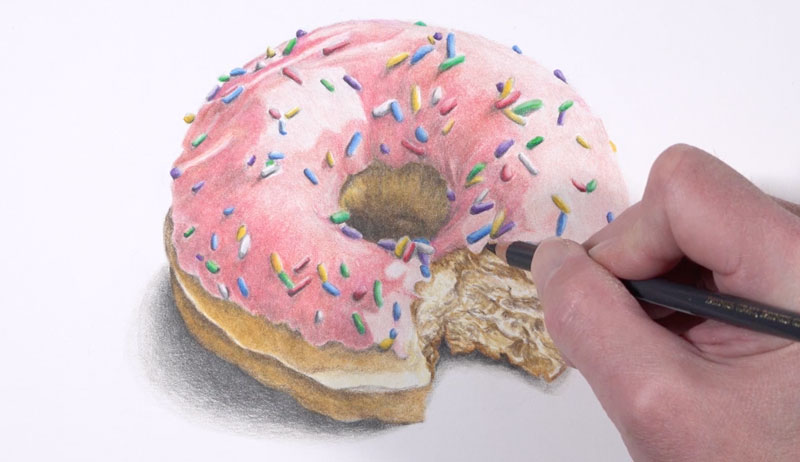 As an added bonus, the tip of these pencils tend to stay sharper for a longer period of time. I absolutely love these pencils, and they're available in 120 colors.
The biggest drawback to these pencils is that they may accentuate the tooth or texture of the paper.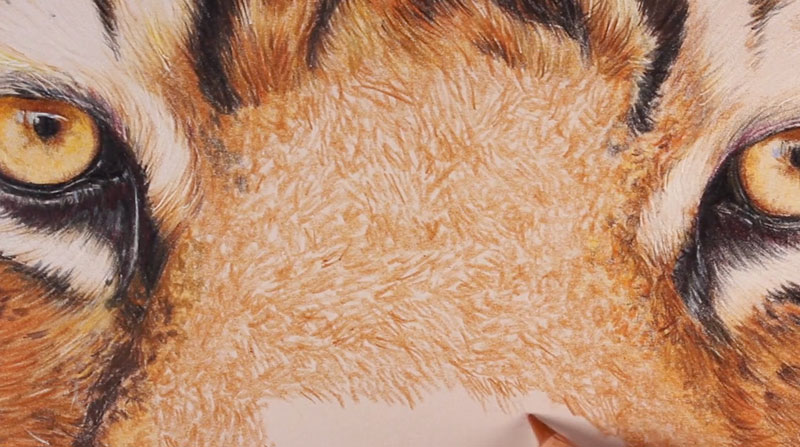 So those that require a solid application will need to be patient to achieve this look. Plus, less colors are available compared to the Premier pencils, and these pencils are quite expensive as well. They may not be available everywhere in the world.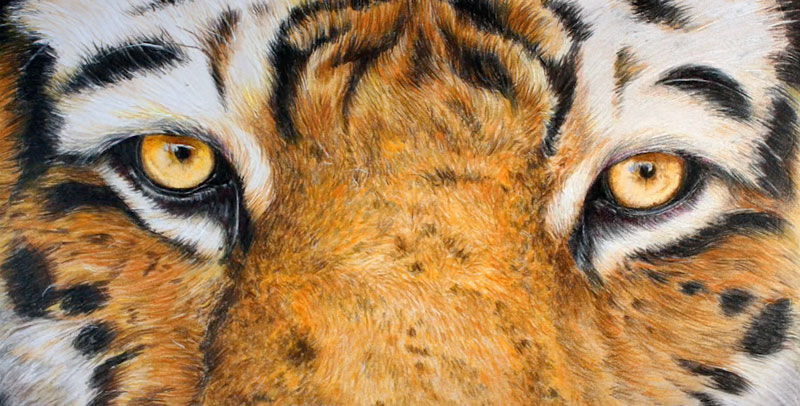 Caran d'Ache Luminance Pencils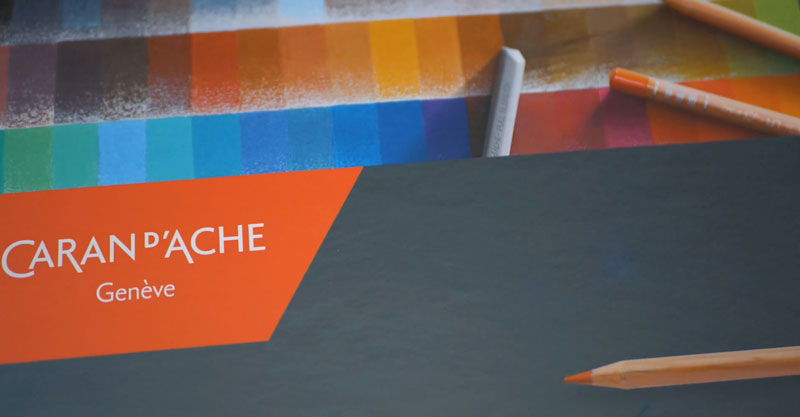 Now, let's talk about Luminance pencils by Caran d'Ache. Of the three, these pencils are the brightest. The pigmentation of these wax-based pencils is very strong.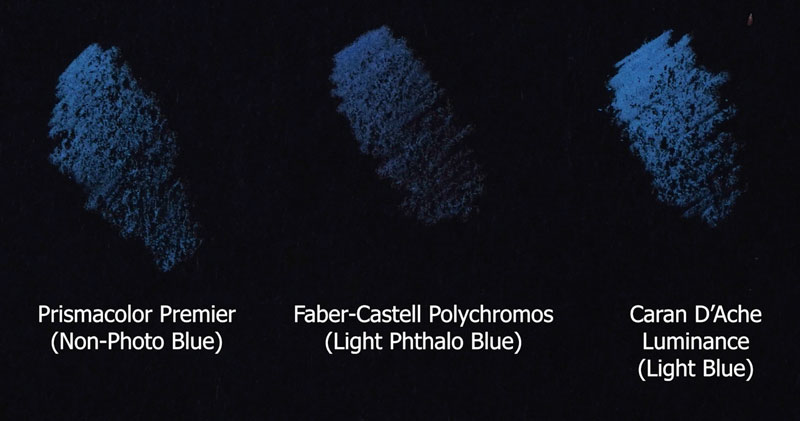 These pencils work great on darker surfaces. Luminance pencils are harder than Premier pencils, but softer than Polychromos pencils. But colors unfortunately are limited, with only 100 available in this line.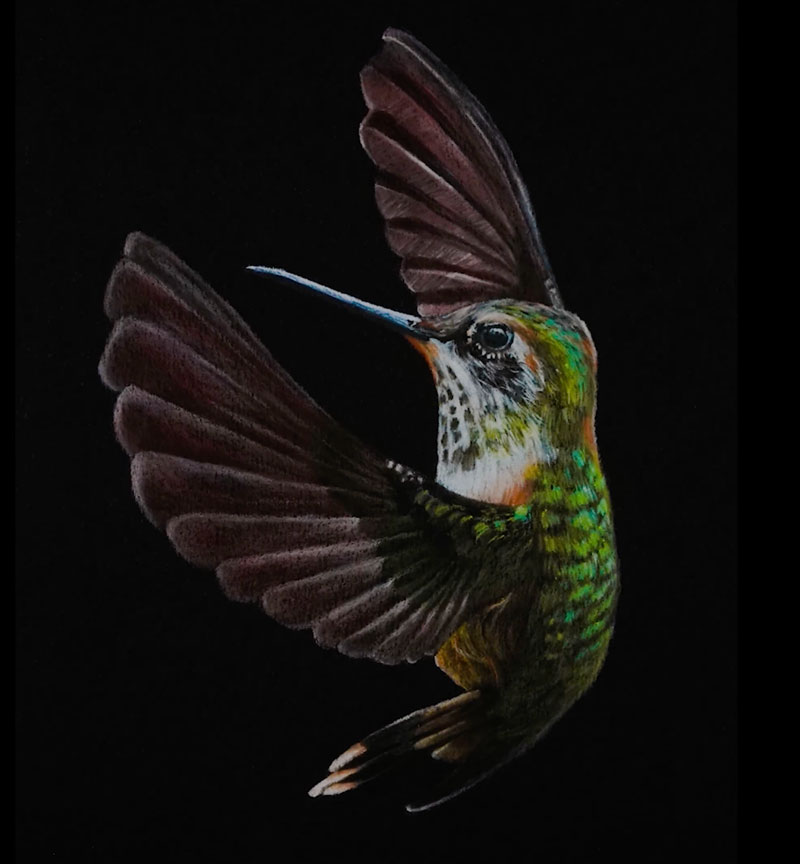 But Which Pencils Are the Best?
So, which pencils are right for you? Should you go with the softest, the brightest, or the ones that layer easily.
I could spend hours and hours weighing the pros and cons of all the different brands and types of colored pencils out there. But here's the truth…
Any brand of colored pencil will perform in the hands of a trained and practiced artist.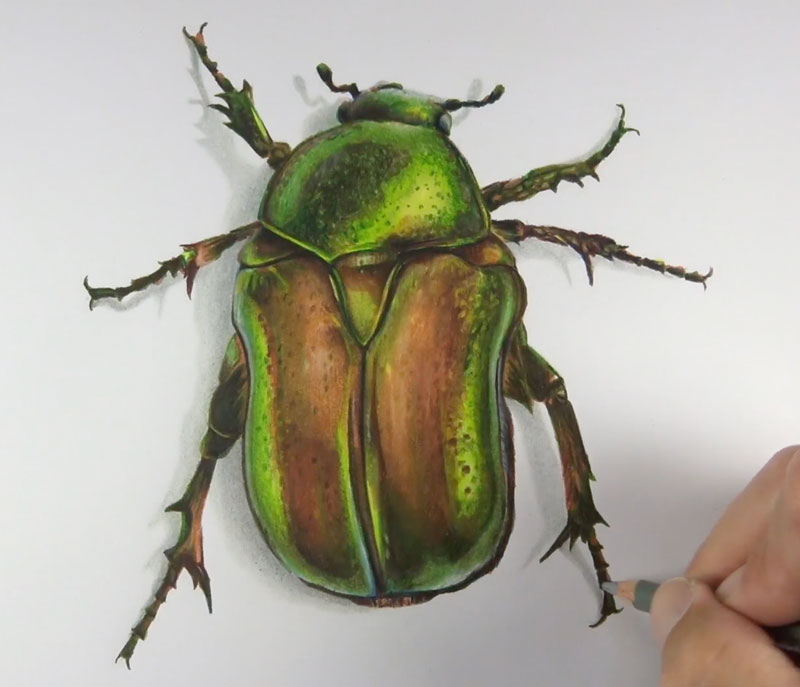 It's not the colored pencil that makes the art. It's the artist.
I suggest finding a brand that feels best to you and the way you like to work, and then practice your technique. It may very well not be one of the brands that we discussed. Buy a starter set or just a few pencils to try so you don't break the bank. When you find a brand that jives with you, then buy a larger set of colors.
Stop the endless searching for the "best colored pencil". Instead, focus on your drawing skills. Yes, quality matters, but your skills matter more. Once you find a brand that you like and you practice, your confidence will build. And that confidence will show in what you create.
The Best Colored Pencils – Conclusion
So what are the best colored pencils? Well, that really depends on you. What might be best for me may not be best for you. It all depends on how you like to work and what materials give you the confidence to create at the highest level.
Like This Lesson?
If so, join over 36,000 others that receive our newsletter with new drawing and painting lessons. Plus, check out three of our course videos and ebooks for free.
More Lessons You'll Love…