For extended Live Lessons, video courses, ebooks and more, check out the membership program. Click on the button below to learn more.
How to Sketch a Bird
Regular time spent sketching in your sketchbook or even loose paper will dramatically improve your drawing skills over time. No matter how new you are to drawing or how long you've been at it, practice is a key component to improvement. Even if we create a quick sketch, we're still working the same "art muscles" that we use when we create a more polished drawing or painting.
Gettin' Sketchy is designed to help you practice your drawing skills while receiving a little instruction. If you missed the first three episodes of Gettin' Sketchy, you can check them out here…
To make this segment a little more fun, we'll time the exercise and keep the entire process under 30 minutes. You're welcome to spend more time on your drawing, if you like. Plus, the segment is broadcast Live on YouTube, adding a little bit of drama. Ultimately, it's all about having a little bit of fun and improving your drawing skills at the same time.
The process we'll follow is fairly straight forward…
We'll first lay out the basic shapes of the bird, looking for the most simple shapes possible.
We'll draw these shapes loosely, using our entire arm, while making multiple marks.
With basic shapes in place, we'll draw in the contours (outlines). As we add the contours, we'll consider the line quality and add a bit of variety to the line.
Lastly, we'll develop the form, light source, and texture through the use of value and directional stroking.
Want to see the process of drawing a bird with a more polished drawing, check out this lesson…How to Draw a Bird with Graphite Pencil and White Charcoal
We're using basic materials for this exercise. The paper is from a sketchbook by Strathmore. It features 70 lb. drawing paper with a medium to fine tooth (texture). The mechanical pencil is by Staedtler with 2B lead. I absolutely love using this pencil. It's easy to sharpen quickly and provides a nice long tip, suitable for fine detail work or softer shading.
Materials
(Some of the following links are affiliate links which means we earn a small commission if you purchase at no additional cost to you.)
The photo reference for this sketch comes from Pixabay.com, a free resource for photo references. It has been edited slightly from its original state. I removed the color and cropped the image down to a suitable size. Here's a look at the edited reference, if you want to draw along…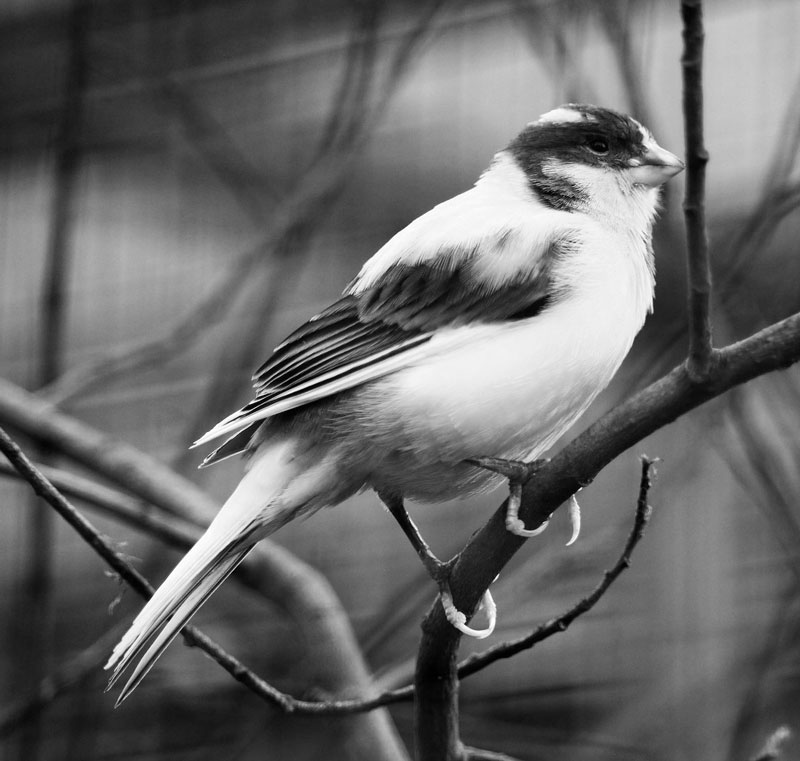 Here's a look at the finished sketch…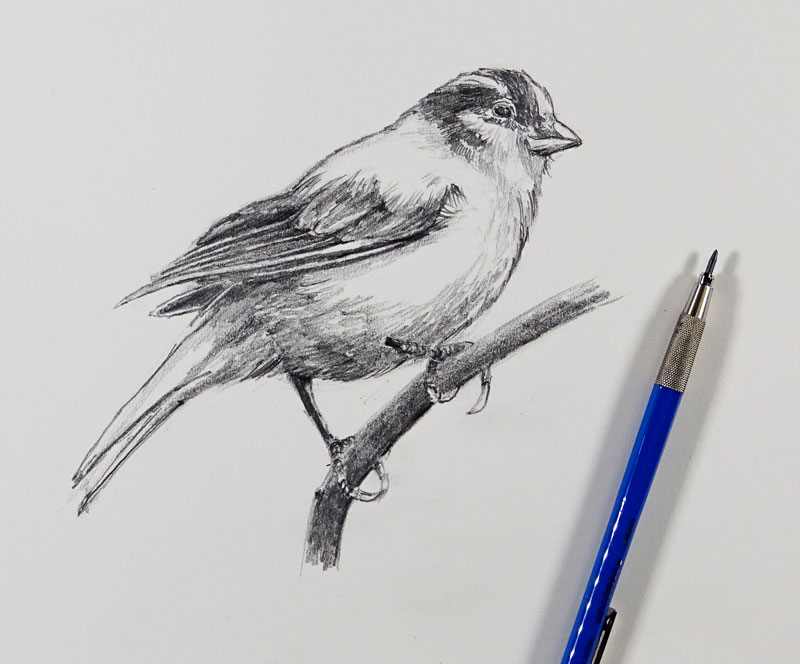 "Gettin' Sketchy" is now a semi-regular event on the YouTube channel. Join us each week (whenever possible) on Wednesday evenings at around 8:00 – 8:30 PM EST for some live sketching fun.
If you're not a subscriber to the YouTube channel, you can subscribe here.
Like This Lesson?
If so, join over 36,000 others that receive our newsletter with new drawing and painting lessons. Plus, check out three of our course videos and ebooks for free.
More Lessons You'll Love…