For extended Live Lessons, video courses, ebooks and more, check out the membership program. Click on the button below to learn more.
Sketch a Frog
It's time for some more sketching practice and in this episode, we sketch a frog. If you missed the first two episodes of Gettin' Sketchy, you can check them out here…
This new series of lessons is designed to help you develop a regular practice of sketching. A little drama is thrown in since the drawing exercise is timed (30 minutes) and the lesson is broadcast live. It's all about having fun and improving while doing so.
We'll first loosely define the basic shapes of the frog and then define the contour lines. From there, we'll quickly add a bit of value and tone to complete the sketch. This approach of drawing basic shapes first can greatly improve our speed as well as accuracy.
For more on increasing your speed and accuracy by drawing basic shapes, check out this lesson…Drawing 101 – Simplify for Success
For this exercise, I'm working in a sketchbook by Strathmore. The paper is a small step up from regular sketch paper, consisting of 70 lb. "drawing" paper. I'm also using a mechanical pencil with 2B graphite by Staedtler. This pencil is fantastic and provides quite a bit of control and produces a variety of marks.
Materials
(Some of the following links are affiliate links which means we earn a small commission if you purchase at no additional cost to you.)
The photo reference for this sketch comes from Pixabay.com, a great resource for photo references. I decided to edit this image a little. I flipped the positioning of the frog so that it faced the right and removed the color information, leaving only the black and white values. Here's a look at the edited reference if you want to draw along…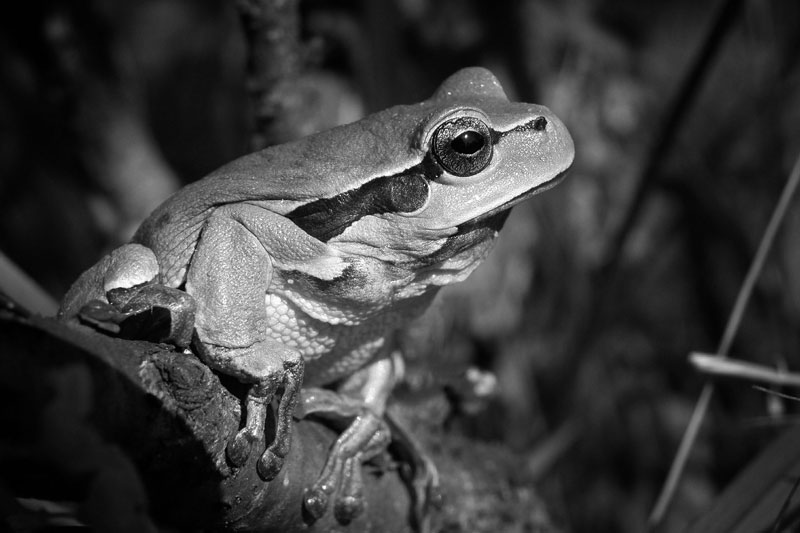 Here's a look at the finished sketch…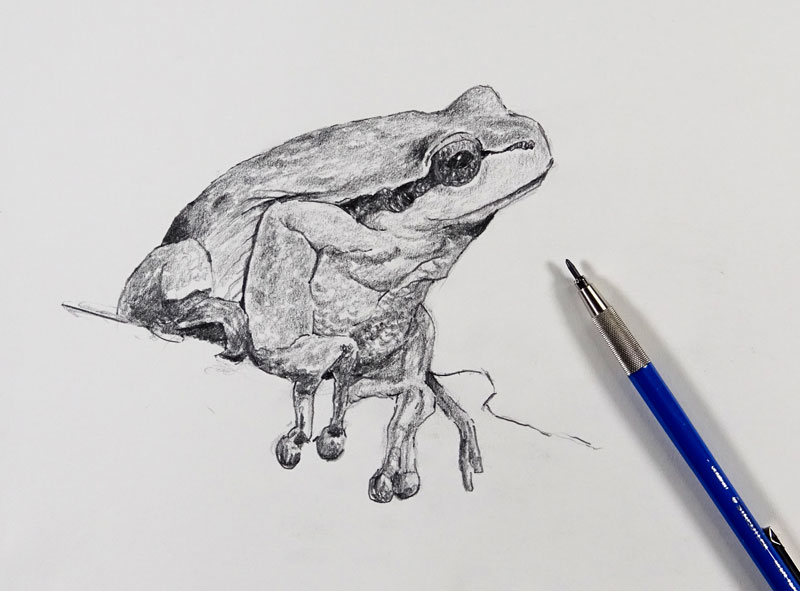 "Gettin' Sketchy" is now a regular event on the YouTube channel. Join us each week on Wednesday evenings at around 8:00 – 8:30 PM EST for some live sketching fun.
If you're not a subscriber to the YouTube channel, you can subscribe here.
Want some more practice with graphite drawing? Check out our pencil drawing lessons.
Like This Lesson?
If so, join over 36,000 others that receive our newsletter with new drawing and painting lessons. Plus, check out three of our course videos and ebooks for free.
More Lessons You'll Love…