For extended Live Lessons, video courses, ebooks and more, check out the membership program. Click on the button below to learn more.
Gettin' Sketchy – Sketching a Skull in 30 Minutes
A practice of regular sketching should a part of very artist's routine. Sketching, a looser and quicker form of drawing, helps to train our brains to see the world as an artist. There are other benefits to regular sketching such as relaxation, improving concentration and focus, and improving hand-eye coordination. But for artists, perhaps the most important benefit is the drawing improvement.
It can be hard for some of us to make time for a practice of regular sketching. Luckily, sketching doesn't require a big time commitment and you can accomplish quite a bit in a short period of time. Spending as little as 30 minutes a day sketching in a sketchbook or on "scratch paper" can make a huge difference in your drawings skills.
A New Segment for You
In this first episode of a new segment called "Gettin' Sketchy", we create a quick sketch of a skull. Some folks may look at a subject such as this and become intimidated by the details. But even a complex subject like this can be broken down into basic shapes and forms.
We'll set the timer for 30 minutes and then look for the most basic of forms – a cube and a trapezoid. If we begin by drawing these basic forms and then turn our attention to the contour lines, the process becomes much easier. Starting with basic forms also helps us with our accuracy and speed.
After drawing the basic forms, we can then draw the contour lines with more confidence. We can adjust the line quality to add a bit of variety and then add as much shading and value in the remaining allotted time.
Here's the photo reference for you to use with this exercise…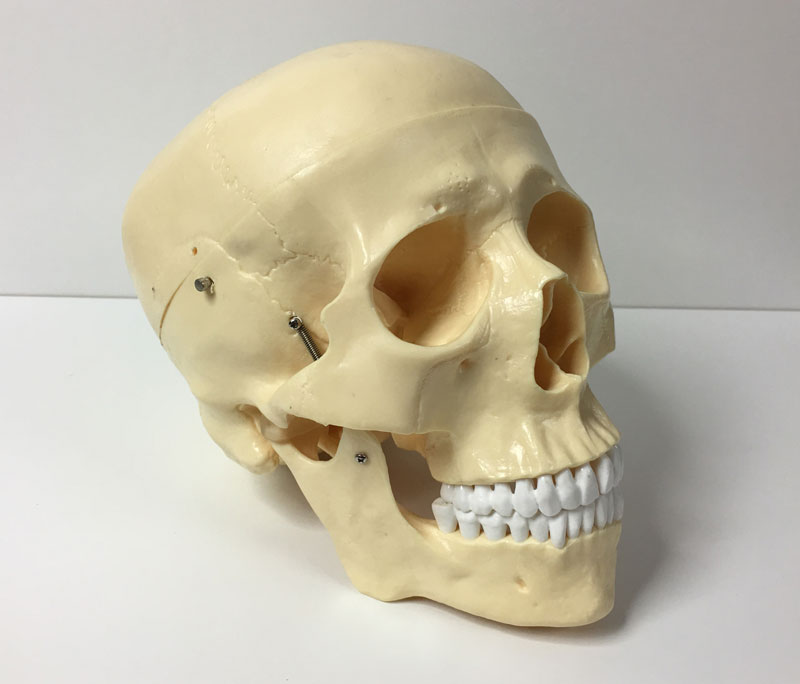 I hope to make "Gettin' Sketchy" a regular event on the YouTube channel. If you enjoy it, I'll continue to bring it to you. It should make a nice addition to all of the lessons that we produce for you each week.
If you're not a subscriber to the YouTube channel, you can subscribe here.
Like This Lesson?
If so, join over 36,000 others that receive our newsletter with new drawing and painting lessons. Plus, check out three of our course videos and ebooks for free.
More Lessons You'll Love…