For extended Live Lessons, video courses, ebooks and more, check out the membership program. Click on the button below to learn more.
How to Sketch a Boat on the Water
In this timed sketching exercise, we'll tackle a challenging subject in color. The goal is to draw the entire image from start to finish in just 30 minutes. And although we don't complete the image within the time constraints, we still benefit from setting a timed goal. By setting a time constraint, we at least get started and once we start, we have a good chance of finishing.
Regular sketching practice should be a part of your artistic development. If you just spend a few minutes everyday in your sketchbook, you'll notice improvement. For many of us, just getting started is the tough part.
Gettin' Sketchy is designed to provide you with a little drawing instruction through a fun drawing challenge. If you missed the previous episodes of Gettin' Sketchy, you can check out the last three episodes here…
Here's the step by step process for drawing the boat on the water…
We'll first draw the basic contours of the boat with a white colored pencil. We'll leave out any details since we'll develop the background before addressing the boat.
Using PanPastels, we'll develop a gradation of tone and color for the water. The top portion is a light orange that slowly transitions to a rich blue at the bottom.
Once the water is addressed with a soft transition, we'll use colored pencils over the top to draw the details of the boat. We can easily apply colored pencil applications over the PanPastels.
Once the boat is in place, we'll add in the reflection and slight shadow underneath, echoing some of the colors that we used on the boat.
You'll need a few materials to complete the drawing. If you don't have PanPastels, you can always use traditional soft pastels and blend them to create the transition of color and value.
Materials
(Some of the following links are affiliate links which means we earn a small commission if you purchase at no additional cost to you.)

The photo reference used for this drawing exercise is from Pixabay.com. I edited the image a little in Photoshop by intensifying the colors and cropping the composition. If you want to draw along, check out the reference photo below…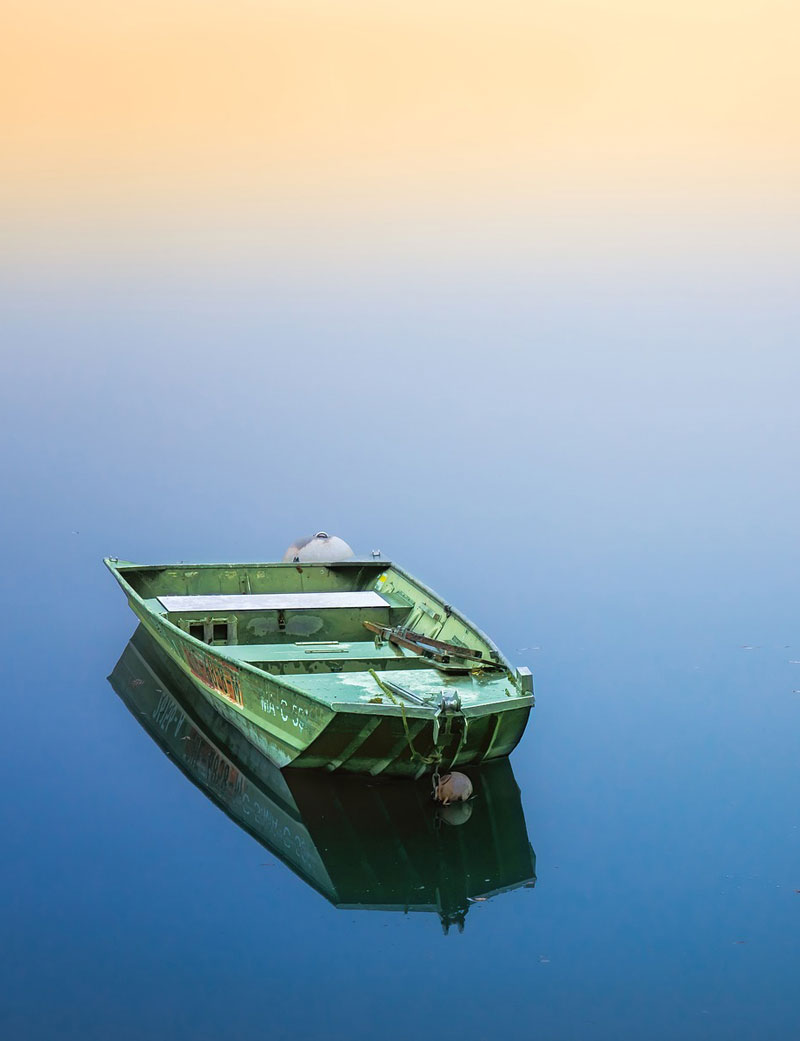 Here's a look at the finished sketch of the boat on water with PanPastels and colored pencils…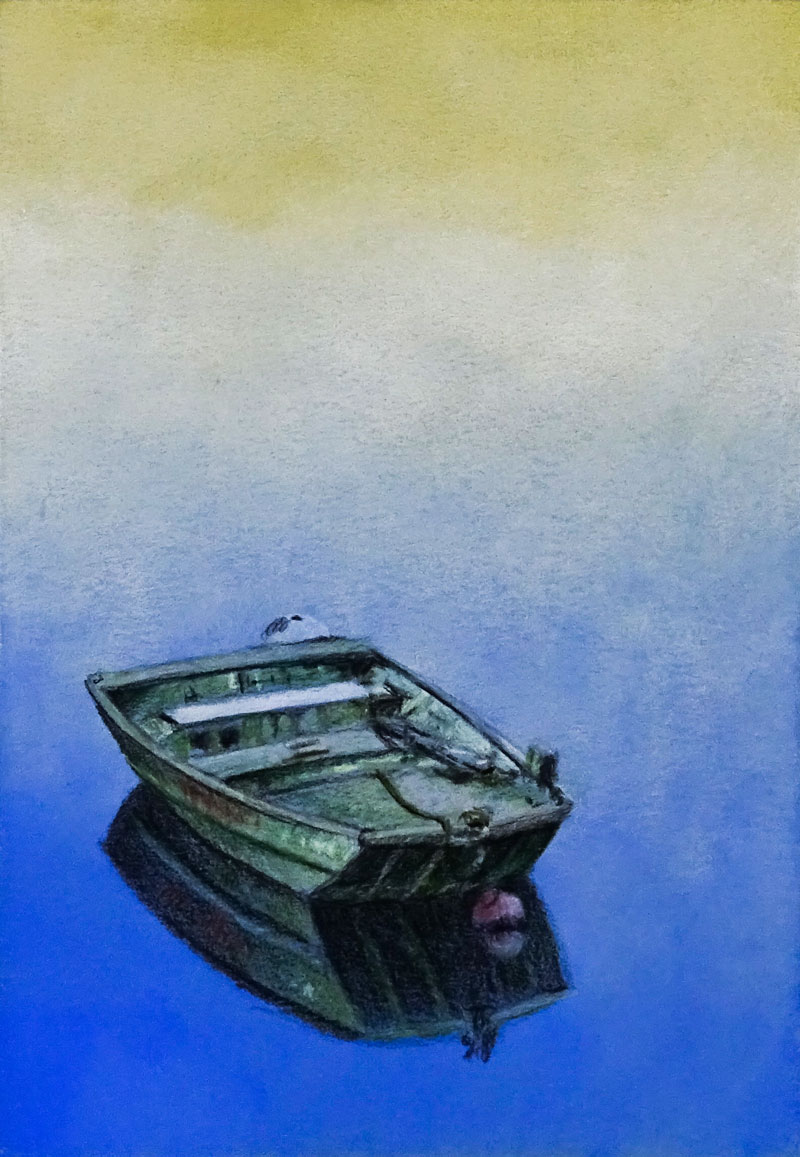 If you enjoy this kind of thing, be sure to join us live. We've made "Gettin' Sketchy" a semi-regular event. We broadcast live on YouTube (whenever possible) on Wednesday evenings somewhere between 8:00 PM EST to 8:30 PM EST.
Make sure that you're a subscriber to the YouTube channel so that you won't miss an episode. You can subscribe here.
Like This Lesson?
If so, join over 36,000 others that receive our newsletter with new drawing and painting lessons. Plus, check out three of our course videos and ebooks for free.
More Lessons You'll Love…
Matt is an artist and teacher. He loves sharing his passion for art with others and teaching students from all over the globe. He has been featured in various publications and has produced commissioned art for clients both regionally and internationally. He is the owner of the TheVirtualInstructor.com.