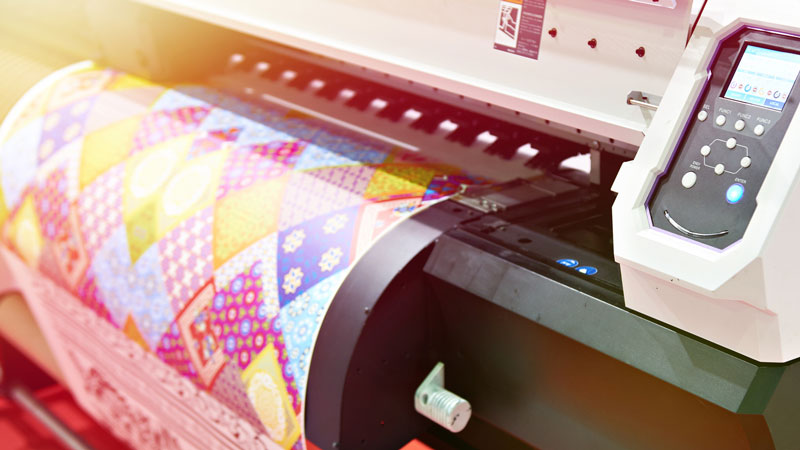 At some point, every artist eventually considers selling the art that they produce. Some personal works will always stay in the possession of the artist, but others may be created for commercial sale.
But lets' face it, every work that you produce is personal. The artist will always put a bit of themselves in every piece that they create. So for some, the thought of selling their work and "letting it go" to someone else is unbearable. For these artists, putting a price on something that you have literally poured yourself into is unimaginable.
The good news is that you don't ever have to let go of the original work to share it with the world – and make a profit from it. Instead of selling the original work, you can sell prints.
The print market is huge and for years, it has been out of reach for many artists. In the past, you would have to find a print manufacturer to produce, distribute, and sell the prints for you. Or you could purchase prints directly from a printer and sell them yourself – but distributing them on a large scale was very difficult. These routes are still taken by some artists today, but if you want to maximize your profit, then the best solution is to print and sell them yourself.
Before we explore the options, let's discuss the type of prints you'll want to provide to your patrons.
Fine Art Prints
There are many options for printing your work. Your patrons will demand quality and you'll want to provide them with this. For this reason, your prints will need to meet the industry standard.
The best approach is to provide Giclée prints. Giclée (pronounced "zhee-clay") is a process of printing that ensures a high level of longevity and quality to the print.  It is also very "true" to the original work of art.
If you are are unfamiliar with Giclée printing, it simply refers to a high quality print, typically produced on a modern, large format inkjet printer.
For most of us, the standard inkjet printer in our homes will not produce a Giclée print. It may be capable of producing a beautiful reproduction, but not necessarily one that is considered a "Giclée". To create a high quality Giclée print, several conditions must be met concerning the printer, the ink, the surface, and the resolution of the print.
Printer –  Giclée prints are typically produced using large format inkjet printers that feature small spraying apparatuses that apply the ink precisely and match the colors equally well.
Ink – The ink must of high quality and considered "archival". This is typically achieved using inks that are pigment-based instead of dye-based.
Surface – The surface is also important as a Giclée print must be printed on an "archival" surface. This could be watercolor paper, rag paper, canvas, or any specially-designed printing paper that is labeled as "archival".
Resolution – Most digital photos are recorded at a resolution of 72 dpi, or "dots per inch". While this resolution is acceptable for digital photos, it is not up to the standard of a print, which needs to be printed at a minimum of 300 dpi. The resolution, however, can easily be altered using a photo editing program such as Photoshop or Gimp prior to printing.

Printing Through a Print Company
Since there is a small barrier for entry into the print market, you may consider having a print company produce Giclée prints for you.
Printing reproductions of your work through a printing company can be expensive, but also worth the investment in some circumstances. You'll need to be fairly sure that you can sell your prints before making the investment of using a print company.  If you are sure that you can sell, then the quality of the print is fairly reliable.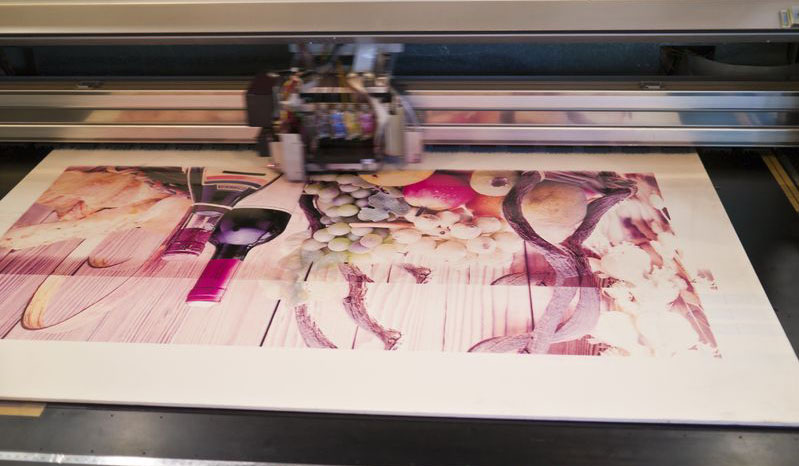 There are several costs to consider. Many companies charge for the scanning and color matching of your work, sometimes referred to as a "setup fee". Depending on the company that you work with, you may have to purchase prints in bulk. This is not always the case as some companies allow you to purchase individual prints, but at much higher cost. Most offer discounts on bulk printing, so it makes sense to purchase many prints. Beyond the cost of setup and printing, you're also likely to have to pay for shipping. You can see how the prices can soar very quickly.
If you can charge enough for your prints to make a profit beyond the costs of printing, then using a print company offers a bit of reliability and quality assurance.
Print Your Art With Your Own Equipment
Because the cost to use a commercial printing company can be expensive, many artists opt to make their own prints.
One thing to carefully consider is the quality of the print. You do not want to produce prints that are not a good investment for your buyer. This means that you'll need to produce prints that are high quality and will last for years.  As mentioned before, the quality of the print all boils down to four factors:
The quality of the printer
The quality of the paper
The quality of the ink
The resolution of the print
Another factor to consider is the quality of the photo or scan of the work. The scan or photo must be as "true" to the original as possible. This means that you may have to do a bit of editing to the photo or scan using a photo editing program.
See also: How to Edit Photos of Your Art
Printers for Giclée Printing
If you are considering creating your own prints to sell, you may consider investing in your own printer. When shopping for a printer, look for those that utilize pigment-based inks such as Epson's UltraChrome K3 inks.
(Some of the following links are affiliate links which means we earn a small commission if you purchase at no additional cost to you.)
Here are a couple of options…
Epson Stylus Photo R3000
Epson Stylus Photo R2880
Marketing Your Prints
Once you've created your prints, you're ready to sell them. Of course, there are many options on how to go about doing this.
You could sell them directly to patrons at local arts and crafts shows and this approach can be lucrative. But it also requires quite a bit of work. In this case, you have to print your work ahead of time, set up a booth, and spend your time at the booth.
A better approach may be to utilize the internet and the vast amount of potential patrons out there. You can sell your art through Etsy and market it through your own website. You can print the prints as orders are placed, maximizing your profits and your efficiency.
I've already written extensively about these subjects in the past, so I'll link to these resources below…
Summing It Up
The barriers for artists to enter the print market are eroding fast and anyone that is producing quality art can begin selling their own prints. The term "starving artist" should eventually become a thing of the past and only refers to those that are not taking full advantage of the opportunities that are available to creative people today.
Image Credit – Copyright: photoncatcher / 123RF Stock Photo
Like This Lesson?
If so, join over 36,000 others that receive our newsletter with new drawing and painting lessons. Plus, check out three of our course videos and ebooks for free.
More Lessons You'll Love…