Figure Drawing Art Lesson Plan
By Matt Fussell

Name of Lesson: "Figure Drawing"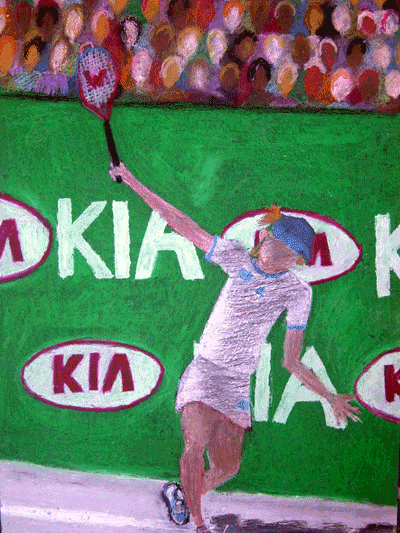 Figure drawing can intimidate some students. It is however, an essential part of visual art education. This lessons breaks figure drawing down into a simple to follow methodology that beginning art students can be successful with. I have found great success with this lesson with students in Art 1, although this lesson is probably also appropriate for middle school.
Materials: Black, Brown, Gray drawing paper, Newsprint paper, pencils, oil pastels

Class Level: Art 1
Overview and Purpose: Students will become familiar with the element- "shape" and use shape to draw to the human figure. Students will create a finished drawing of a figure from a photo using gesture drawing and shape drawing.
Delivery of info: Students will watch power point entitled "shape" (Download the PowerPoint here> Shape ) and spend two class period drawing others in the class in a series of timed drawings. The first two days of the lesson will consist of class gesture drawings. Students will take turns as models while the class practices figure drawing. Students should work on large 18" by 24" sheets of newsprint paper and should draw with oil pastels. Drawings should be loose and detail free. Each drawing should be timed and no drawing should last more than 10 minutes.
Guided Practice: On day three, students will bring a photo of a figure and work from that photo to create a finished drawing using oil pastels. Paper size can vary, but I usually use 12" by 18" sheets of gray or black paper. Toned paper creates contrast for the oil pastels.

Review: Light source, value, illusion of form and space

Estimated Duration: 5 days
Video Resources
Video Demonstration of Gesture Drawing
Foreshortening-Drawing the Figure in Perspective
Oil Pastels-Drawing of an Apple
Facial Proportions
Back to Art Lesson Plans

Planning Solutions for Teachers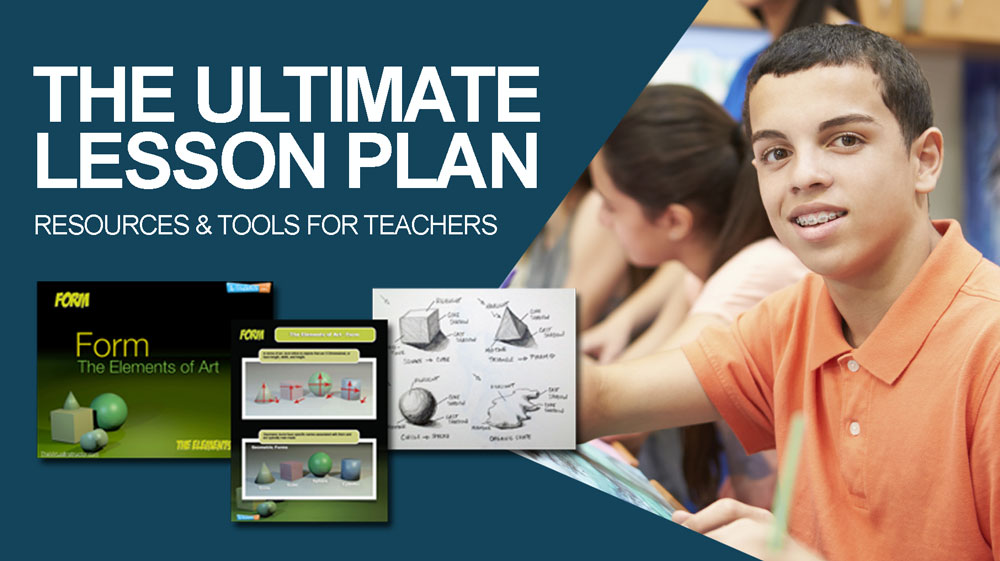 THE ULTIMATE LESSON PLAN
"The Ultimate Lesson Plan" is a complete classroom solution for art teachers that includes lesson plans, videos, handouts, quizzes and more. Each lesson is designed to emphasize the fundamentals of art by providing students with a rich multimedia experience followed by an art production activity that reinforces concepts. Each lesson builds upon the last, following a logical progression. Students make connections on concepts learned in prior lessons and are provided with a complete understanding of art production and appreciation. 
LIKE THIS LESSON?
If so, please join over 36,000 people who receive tutorials and articles. PLUS get 3 FREE COURSE VIDEOS and EBOOKS! Just click on the button below to add your name!