Highlight Rendering - Eraser Drawing
The word, "rendering" can be used for any drawing. Sometimes, a "rendering" refers to a drawing that is created mostly by the use of the eraser- an eraser drawing. It actually is a process of adding material and subtracting or erasing it. When a rendering such as this is created, it usually forces the artist to pay special attention to value. Because of this, creating a rendering, can be a useful drawing exercise.
Renderings, or eraser drawings, can be created with a variety of different media. In this demonstration, I am using vine charcoal, a kneaded eraser, and an erasil. However, any material that is erasable can be used. This type of subtractive image-making is also popular among oil painters. By using solvent, the oil painter will remove the tints, or lighter values of color, from the surface of the canvas.
The following video art lesson demonstrates the drawing exercise of highlight rendering(eraser drawing)...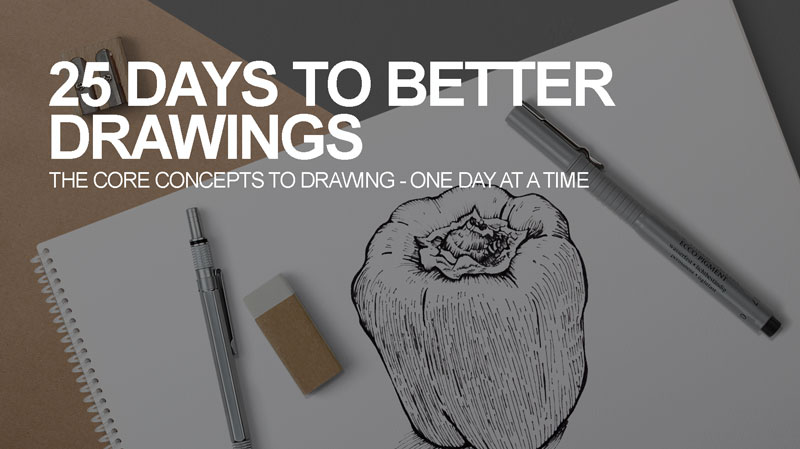 25 Days to Better Drawings
Learn a new drawing concept every day for 25 days, reinforced with an hour-long drawing exercise.
LEARN MORE
Like this lesson?
If so, join over 30,0000 others that receive our newsletter with new drawing and painting lessons. Plus, check out three of our course videos and ebooks for free.
More Lessons You'll Love...