Teaching Art Remotely
Teachers are scrambling to provide lessons to students that they now teach remotely. For some teachers, this shift is very challenging.
As art teachers, our job is a little harder than teachers of other subjects. Our students need special instruction, materials, and guidance. We are teaching skills, not just facts.
In light of our current world-wide situation, I decided to share a few lesson plan ideas to get you started. These lesson plan ideas can be completed by students where ever they may be. They require minimal materials and can be adjusted for different ages.
See also: Free Art Lessons During Pandemic
Lesson Plan Idea #1 – Art Museum Scavenger Hunt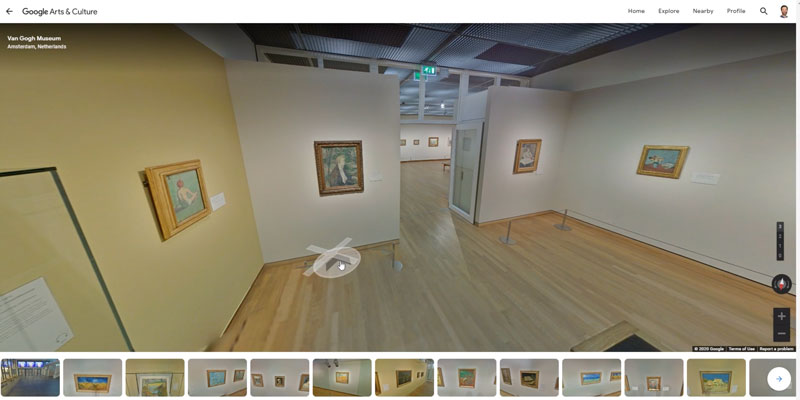 Several art museums around the world offer virtual tours. Why not take advantage of this?
As the teacher, you can create a list of works that students can find in these museums, like a scavenger hunt. Students can explore the museums of your choosing and find the works that you designate.
Instead of a scavenger hunt, you could just have students find 5 or 10 of the works that they like the best and list them or describe them.
While many of the museums offer a virtual tour, not all of them do. You'll need to look for the small icon of a person in the lower right corner. If you see the small icon, clicking on it will take you to the virtual tour.
Here's a link to the main hub that features the museum tours…
Lesson Plan Idea #2 – Futuristic Linear Perspective Drawing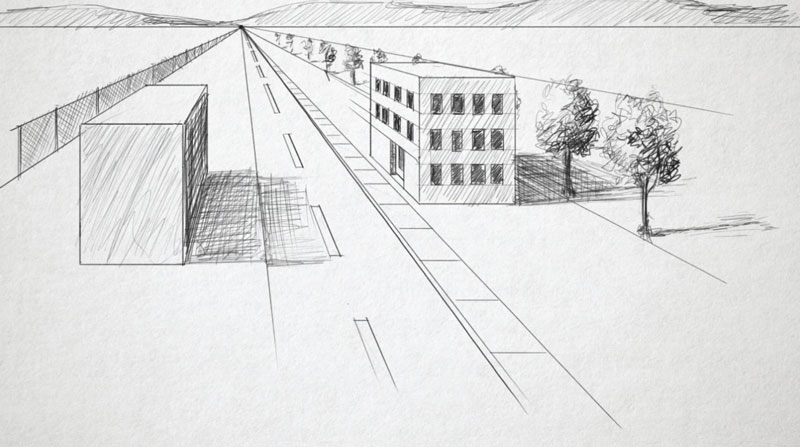 Linear perspective is a drawing technique used to create the illusion of space on a flat surface. This is a concept that should be taught by every art teacher.
Linear perspective comes in three different forms: one point perspective, two point perspective, and three point perspective.
One point perspective is the simplest form, while two point perspective is more challenging. Three point perspective is complex and is the most challenging form of perspective.
The assignment is for students to use one of the forms of perspective to create a scene of the future. When I assigned this lesson to my students, they used colored pencils on toned drawing paper to complete their drawings.

In our current situation, your students may not have access to colored pencils and certainly not toned drawing paper. You can adapt this lesson so that students only use graphite (pencil) or pen and ink on white drawing paper or even printer paper.
If you need help understanding perspective, or if you'd like to direct your students to instruction on this concept, please check out the following free lessons…
Lesson Plan Idea #3 – Community Mosaic Drawing
A mosaic drawing, in this case, is a large drawing made up of smaller drawings. In this lesson, students would each be assigned a small portion of the larger drawing to complete. They may use crayons, colored pencils, markers, etc. to complete their small portion of the drawing.
Now, in order to pull this off, the teacher must first find an image. I suggest using an image that is oriented to your community. You can find many free images at Pixabay.com.
The teacher will also need to sub-sect the image down into small squares and assign each square to a different student. This means that a graphic editing program may be required to do this. Using Photoshop, or another graphics program, the image can be broken down into smaller squares. Each square can be emailed or digitally shared with each student.
I suggest that each student complete their "square" on an 8″ by 8″ sheet of paper.
Here's how you can do this in Photoshop…
This lesson is a great way to show students what can be done when we work together. It also gives the student the opportunity to feel a part of something that is bigger than themselves and encourages a sense of community.
Lesson Plan Idea #4 – Crayon Etching
A crayon etching is appropriate for students at various ages. You can assign this project to students from elementary to high school.

Here's how the process works..
Students first create a simple drawing of a colorful scene.
The drawing is then outlined with a broad, black marker.
Then using heavy applications, the drawing is colored with crayons.
Over the top, ink or a black crayon is used to cover the entire image.
Using a sharp tool, like the end of a paperclip, patterns are scratched out, revealing the colorful drawing underneath.
Here's a lesson that outlines the entire process. You can share this lesson with your students…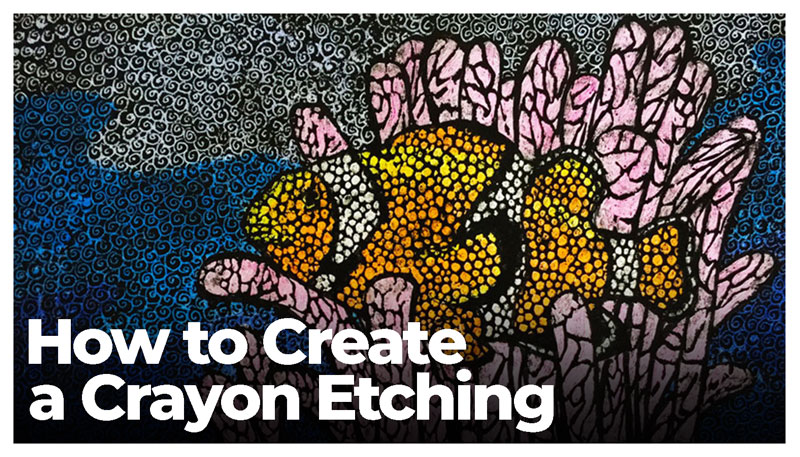 You can teach rhythm, repetition, motif, and pattern in this lesson. One of the great things about this lesson is that it's time consuming. We don't know how long we'll be in this situation and lengthy assignments may be helpful.
Lesson Plan Idea #5 – Isolation Drawings (Paintings)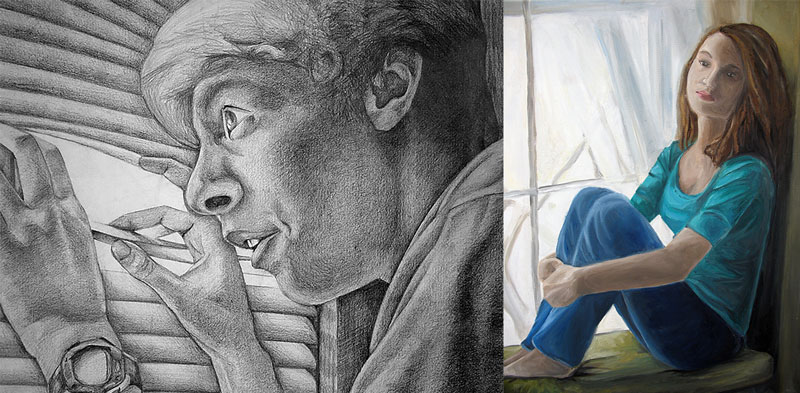 Right now, we're all dealing with isolation. This is great opportunity to encourage your students to express how they feel about this in their art.
You may assign your students to create a work(s) on this topic. Of course, this assignment is better suited for older students. You may leave the material open as older students will likely have paints, canvas, etc. at home. Of course, if they don't, a graphite drawing will suffice.
Edward Hopper is a wonderful artist to use as an example as many of his works have an underlying theme of isolation.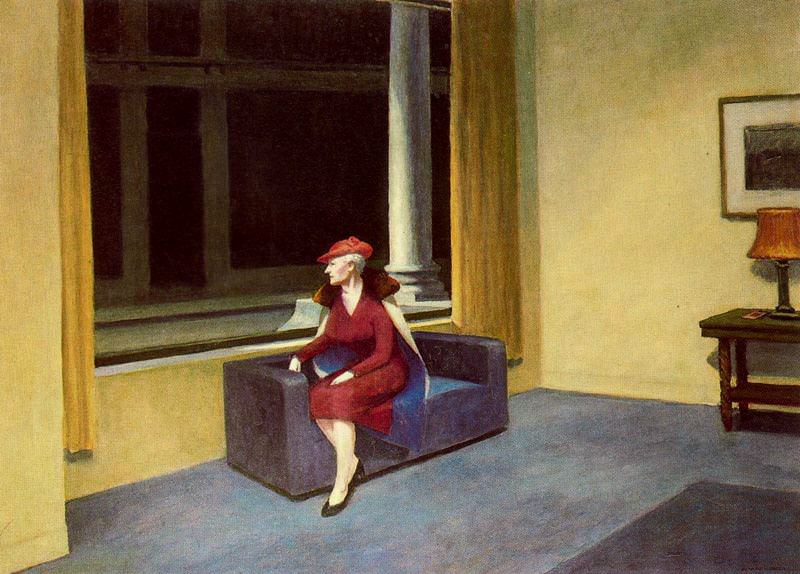 Lesson Plan Idea #6 – Stop Motion Animations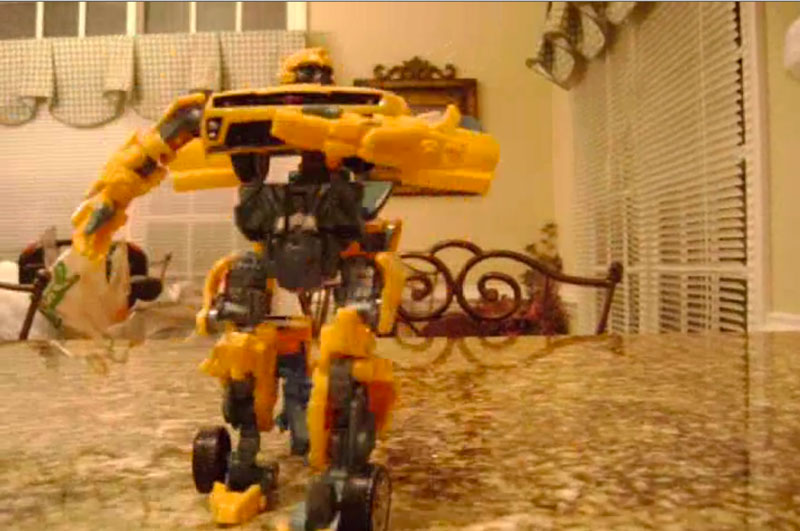 Any student that has a phone or a tablet can create a stop motion animation movie. There are several apps that are free that students can use with ease.
Here are a few apps you may try…
You may assign a theme or just let your student's imagination to go wild.
When this is all over, you may have a premiere and show all of the movies that students have made. Serve popcorn, invite the principal and vice principal. Make this fun.
Lesson Plan Idea #7 – Sketchbook Time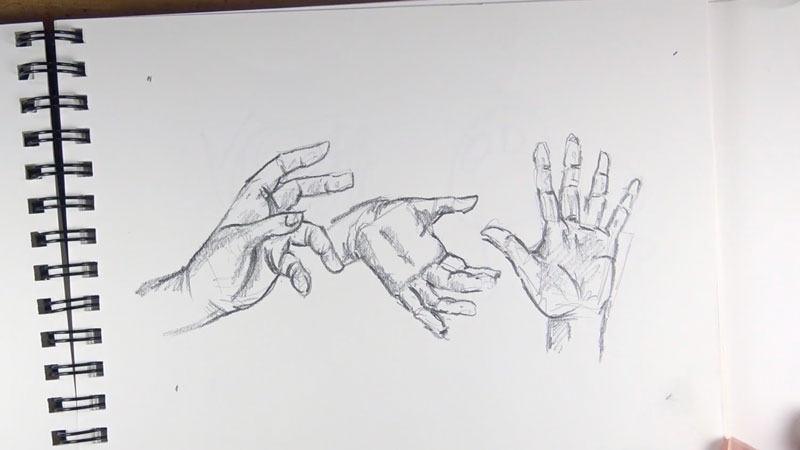 Hopefully, your students have a sketchbook and you encourage them to work in them. If not, now is a perfect time to start.
If a student doesn't have a sketchbook, they can simply work on loose pieces of paper or use a program like Procreate on a tablet and create a digital sketchbook.
You may assign a theme or specific subjects for them to draw. If you need help coming up with ideas, here's a post with 101 drawing ideas to get you started…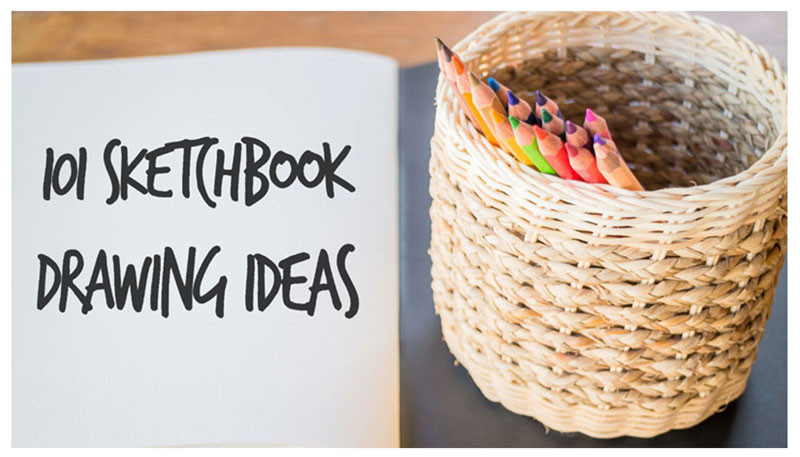 Conclusion
We WILL get through this. But, we need each other to do so. I'll continue to be here to help as much as I can. Stay safe, heathy, and take care of each other. Good will prevail and life will return to normal.
Like This Lesson?
If so, join over 36,000 others that receive our newsletter with new drawing and painting lessons. Plus, check out three of our course videos and ebooks for free.
More Lessons You'll Love…