Painting Limes with Acrylics
This extended painting lesson features a still life arrangement of limes. This painting is completed with acrylic paints on gessoed panel. The approach is looser with an emphasis on brushstrokes and bold marks. This real-time lesson is designed so that the student can paint alongside the instruction and create an acrylic painting of their own.
Here's a look at the completed painting…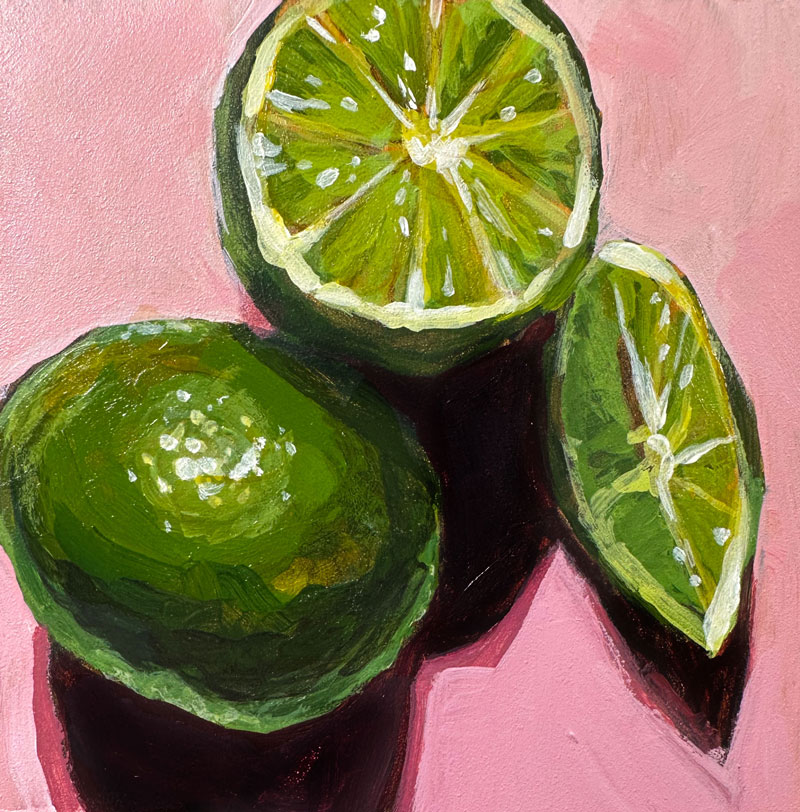 Materials Used in This Acrylic Painting
This lesson uses premium art materials, but you are welcome to use any brand of acrylic paints that you wish. In this case, heavy body acrylics by Liquitex are applied to gessoed panel which measures just 4″ by 4″.
Here are the materials used in this lesson (the following links are affiliate links which means that I make a small commission if you purchase at no additional cost to you.)…
Lime Photo Reference
While the photo reference is displayed throughout the video, you are welcome to use the provided reference below to develop your own painting. Here's a look at the photo reference…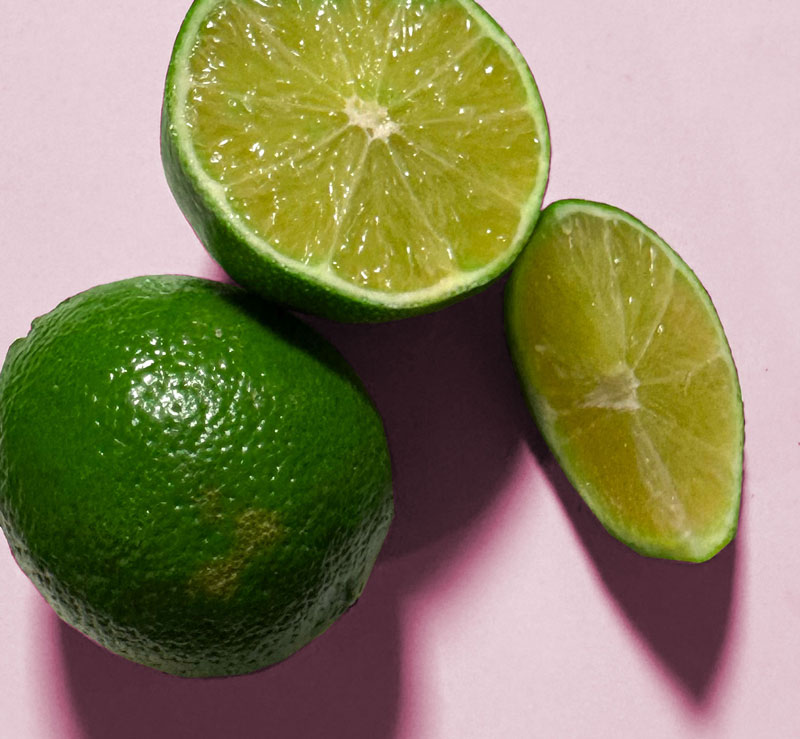 Like This Lesson?
If so, join over 36,000 others that receive our newsletter with new drawing and painting lessons. Plus, check out three of our course videos and ebooks for free.
More Lessons You'll Love…