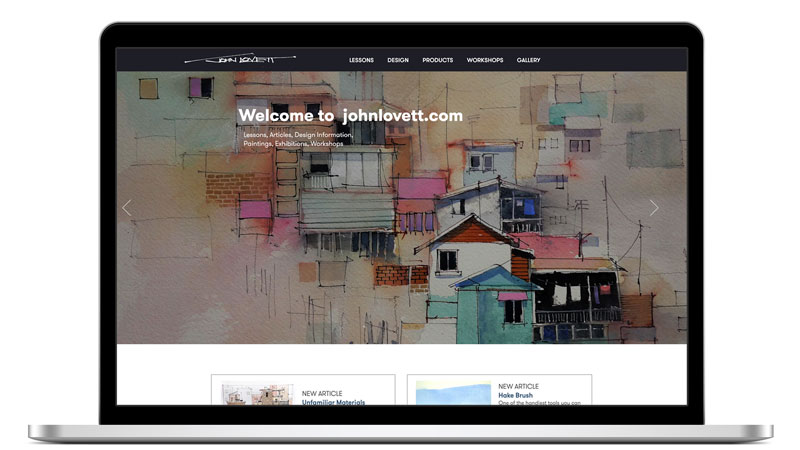 A simple search on the internet does not always do the trick when it comes to finding great painting websites and resources for the art student.  Often, "gems" of resources are hard to find – buried deep in the search engine results.
To save some time and effort for you, I have compiled 8 of the best painting resources that I've come across recently.  (Of course, don't forget that there are plenty of free painting tutorials right here on this site – thevirtualinstructor.com.)  A few of the websites are provided  for inspiration, while a few more are on the list for their free and paid tutorials and resources.
I hope that they help you out with your painting endeavors…
Oil Painting Websites
For Inspiration…
Oil Painters of America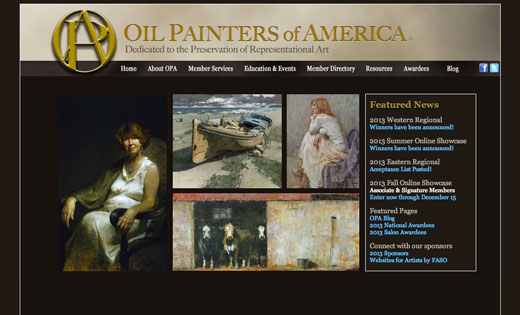 Oil Painters of America is a society of painters that are focused on representational art.  This site is the official website of the organization.  Take the time to look around this site and you'll find an information-packed blog, links to educational resources, a gallery locator, and even a critique service.   This site is a great place to find some inspiration for your next oil painting!
Oil and Acrylic
Techniques and Tutorials…
Richard Robinson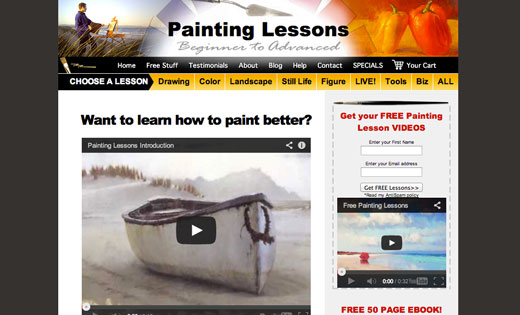 This site features a few free video lessons, under "Free Stuff".   But the truly great stuff can be found in the workshops.  He truly has a unique approach to teaching painting.  The workshops are a four step approach which include a painting challenge, a demonstration, and a critique of some of his students' work.  (Be sure to check out the "far out" testimonials.)
Tutorials and Techniques…
Bill Martin's Guide to Oil Painting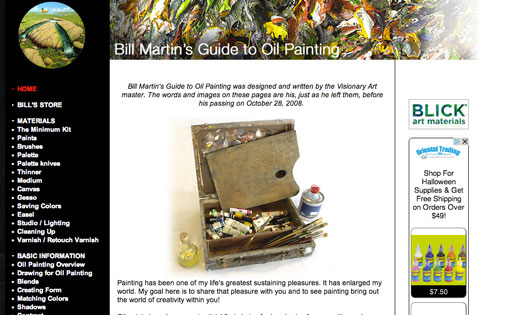 Bill Martin was a world-renown artist that passed away in 2008.  His lessons are now left behind for us to study thanks to this site.  Be sure to check out "Oil Painting Exercises".  These simple tutorials are great for those just starting out with oils.
Watercolor Painting Websites
Tutorials and Techniques…
John Lovett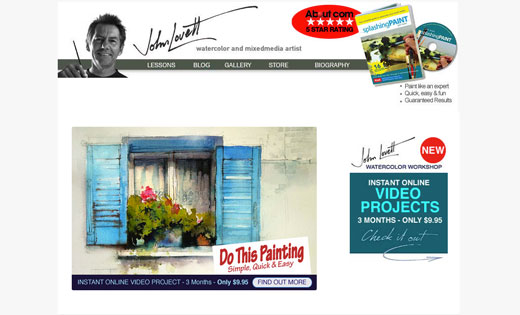 John Lovett is an artist and a teacher.  He has a few paid tutorials on his site, but he also features several great free resources here too.  Search under "Lessons" for the free step by step demos.  My favorite is "Paris with Gesso Glazes"
Tutorials and Techniques…
WatercolorPainting.com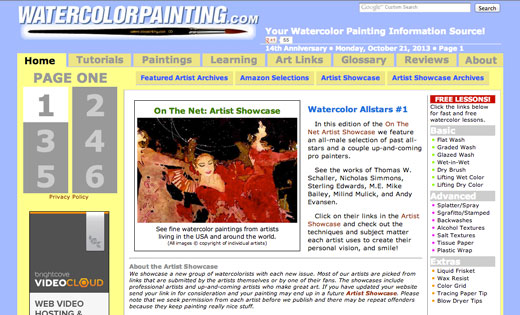 This site features excellent step by step demonstrations.  Look under "Tutorials" and you'll find resources categorized into "Basic Watercolor Skills", Advanced Skills 1″ and "Advanced Skills 2".  This site is a great resource for those just starting in watercolor as well as those who already have gotten their "feet wet".
Acrylic Painting Websites
For Inspiration…
The International Society of Acrylic Painters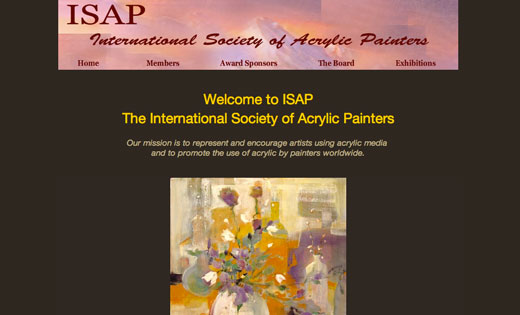 This site has a great collection of excellent acrylic paintings.  Just look under "Exhibitions" and scroll down to the Online Shows.  The acrylic work is sure to get you inspired.
Tutorials and Techniques…
Will Kemp Art School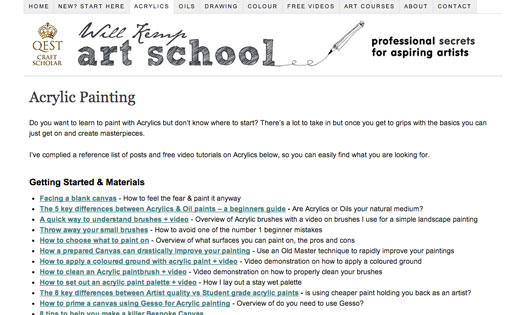 This site has more than just acrylic tutorials, but the "Acrylics" section is extensive.  Quite a few of the tutorials include videos too.  It's worth a look.  Will Kemp is an excellent teacher as well.
Like This Lesson?
If so, join over 36,000 others that receive our newsletter with new drawing and painting lessons. Plus, check out three of our course videos and ebooks for free.
More Lessons You'll Love…