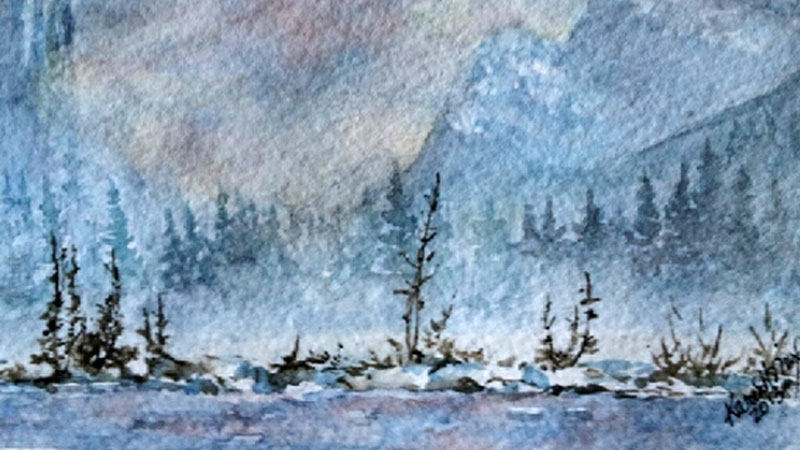 Another artistically-inspired contest has come to an end with a winner! I hope to make the
art postcard contest
an annual event from here on out. Thank you to all of you that sent postcards to me, whether they were digital or physical. I enjoyed seeing the creative effort that you put into them and the passion for art that is displayed through them. Art is made for sharing and I truly appreciate you sharing your art with me and others!
It was very difficult to choose a winner. But in the end, a tough decision had to be made. And the winner of the postcard contest is…
Karen M. from Alberta, Canada!
Karen's work entitled, "Snowstorm over El Capitano and Merced River, Yosemite Provincial Park" can be seen below…
Congratulations to Karen!  She will receive a dozen General's Layout Pencils, a 12 Prismacolor Premier pencil set, a sketchbook, kneaded erasers, Alphacolor Pastels, and a lifetime membership to TheVirtualInstructor.com Members.
All of the postcards that I received can be viewed below…
Thanks again for your participation! Look for a new contest coming soon!
Like This Lesson?
If so, join over 36,000 others that receive our newsletter with new drawing and painting lessons. Plus, check out three of our course videos and ebooks for free.
More Lessons You'll Love…