Identity Portrait - Art Lesson Plan
Name of Lesson: "Identity Portrait"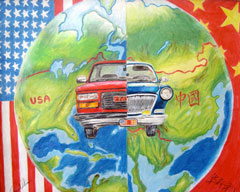 When we think of portraiture, we naturally think of images of faces and people, but a "portrait" of a person may include symbols instead. This approach, of course, is a not traditional look at portraiture. The "Identity Portrait" art lesson plan encourages students to think about themselves in terms of symbolism. In the case of the example on this page, the student has both a Chinese and American heritage. The work is completed in colored pencils on toned drawing paper and is approached as an illustration. Communication through symbolism should be the focus of the lesson.
Class Level: Art 2 or 3
Overview and Purpose: To expose students to new ways of looking at portraiture through symbolism and encourage communication through drawing.
Materials: Colored pencils, toned drawing paper, various photo references.
Objectives: The student will learn to communicate through symbolism.
Delivery of info:  Students will take a look at various examples of traditional portraiture throughout art history and discuss as a class what is communicated through traditional portraiture. Students will then write down several facts about themselves that they can communicate through a portrait. The teacher will encourage the students to consider symbols that could be used to create the drawing instead of drawing a representational portrait. The students will list symbols that could be used for the aspects that they desire to communicate in the their drawings. When appropriate in the lesson, the teacher will demonstrate the proper use of colored pencils.
Guided Practice: Students will create three preliminary drawings with different ideas. The teacher and the student will discuss together and choose the best option. Students will finish the drawing with drawing on a larger piece of toned drawing paper with colored pencils. At the conclusion of the assignment, the class will critique the finished works as a group and discuss the use of symbolism in their drawings.
Review: Portraiture
Video Resources:
The Secrets to Drawing - Colored Pencils
Estimated Duration: 10 days
Back to Art Lesson Plans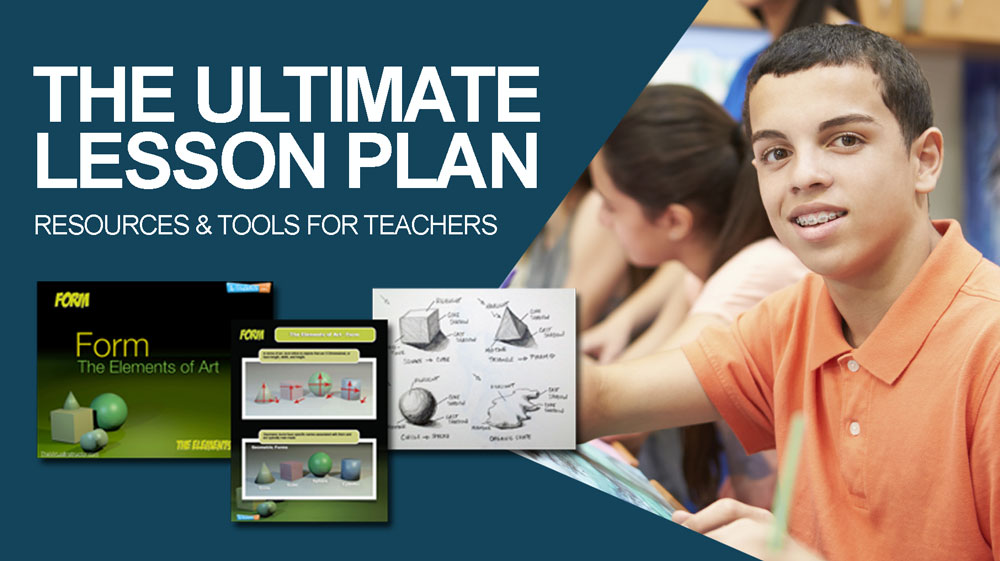 The Ultimate Lesson Plan
"The Ultimate Lesson Plan" is a complete classroom solution for art teachers that includes lesson plans, videos, handouts, quizzes and more.
LEARN MORE
Like this lesson?
If so, join over 30,0000 others that receive our newsletter with new drawing and painting lessons. Plus, check out three of our course videos and ebooks for free.
More Lessons You'll Love...