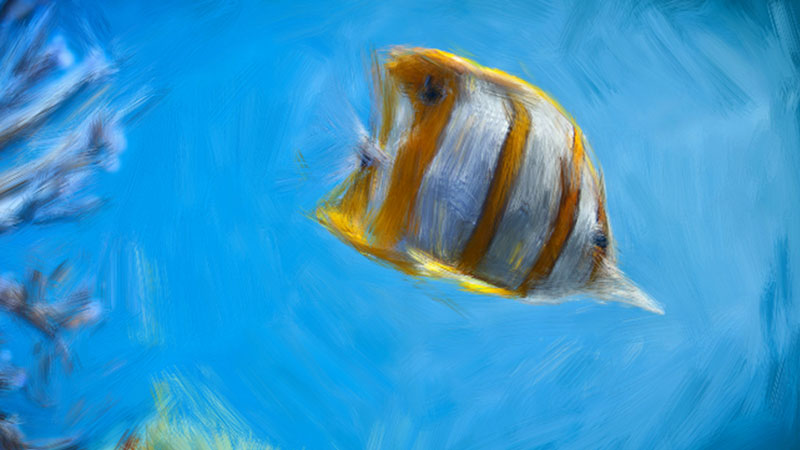 A friend of mine recommended that I check out this new website that allows you to turn a photo into a painting. Best of all this site is free. (You can't really beat free things.) I procrastinated visiting the site, since my work load is so heavy already, but I'm really glad I did. There's more to it then just creating a quick painting.
The name of the website is PyskoPaint.com. It is the creation of Pyskosoft (psykosoft.net), a mighty cool-looking place to work. (By the way, they are hiring.)
The site is not only fun and educational (I'll get to that part later), but it is also very well-built. A vistor is greeted with the option to paint or watch a short video of the product. A small gallery of created paintings scrolls along the bottom. When the option of "Start Painting" is selected, the loading screen turns your cursor into a make-shift paintbrush.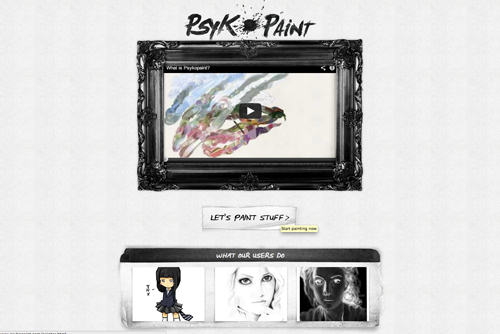 Next, the visitor is allowed to choose to paint or explore. If you choose to explore, a gallery pops up of recent works, with a human hand that holds a card describing the work. It is worth the while to take a look at the gallery, just because how cool it is designed alone. If you choose to paint, you are then asked to choose a photo or use one of your own.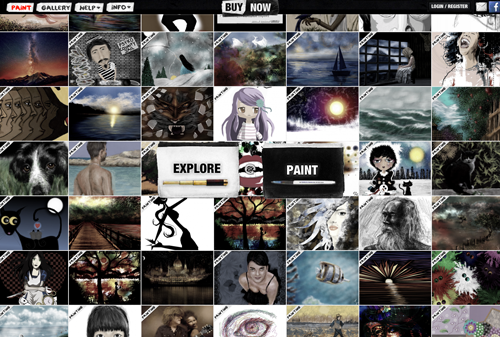 I choose to use a photo from their database, but I will be revisiting the site to make a painting from my own photo stash. When the photo is chosen and the size decided upon, you can get to painting.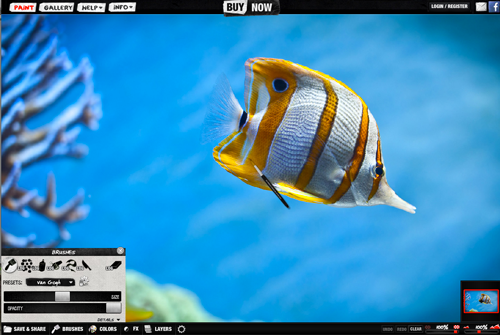 This is where the education part comes in. You have the option to choose from different brushes. The brushes are named after the artists whose brush work is similar to the mark made by the program. I opted for the Van Gogh brush, but other options include Seurat, Renoir, and Degas. (This is fun way to introduce students to artistic style.)
After painting over the photo, this is the result I came up with…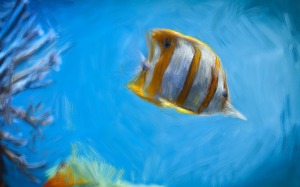 What makes this site so cool is the manner in which the paint spreads and blends like real oil paint. Pull your brush over orange into a blue area, and that color is carried over, just like a real painting.

Now for a caution, in order to save the image, you must register. You can register using Facebook, or the traditional way (Username, email). There are a lot of other features to the site, but some of them require building up fake "money". You can also have your painting printed directly on canvas, but that will cost you a little dough.
This has got to be one of the coolest sites I've come across in a while. It's well worth your time to check it out!
Like This Lesson?
If so, join over 36,000 others that receive our newsletter with new drawing and painting lessons. Plus, check out three of our course videos and ebooks for free.
More Lessons You'll Love…