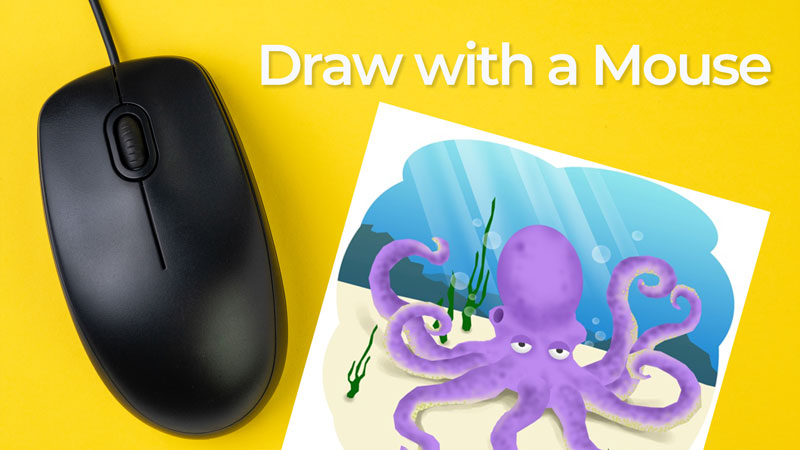 Don't have a tablet? So what! You can still create great drawings in Adobe Photoshop without a tablet. All it takes is a good understanding of the tools available for drawing in Photoshop, and a little bit of thinking.
I remember when I first started using Photoshop for drawing. It was many years ago. Drawing tablets like the ones made by Wacom did not exist. And when they did make their appearance, they were too expensive.
Things have changed since then and now drawing tablets are very affordable. But even though the prices have dropped, a drawing tablet may not be in your budget or may not be practical.
But all is not lost! You can still draw using only the mouse.
Thinking in Terms of Shape
The process is different. You have to think in terms of shapes and gradations of value instead of thinking in terms of traditional drawing. With a drawing tablet, you can draw in a traditional manner. The output is digital, but the thought process is the same as traditional drawing.
So when we draw with the mouse, our thinking simply shifts.
We can use tools such as the selection tool to draw basic shapes. These shapes are layered to form more complex shapes. Gradations are added using the gradient or brush tool. It requires some planning and multiple layers, but it is possible.
I worked as freelance illustrator for a clothing company for a while. During that time, I was asked to create digital illustrations for their magazine and calendars. These illustrations were intended for children so they were brightly colored and playful. Each illustration needed to incorporate a "heart" in some way.
I used Photoshop for all of the illustrations, but used only a mouse to create them.
Here's a look at one of those illustrations…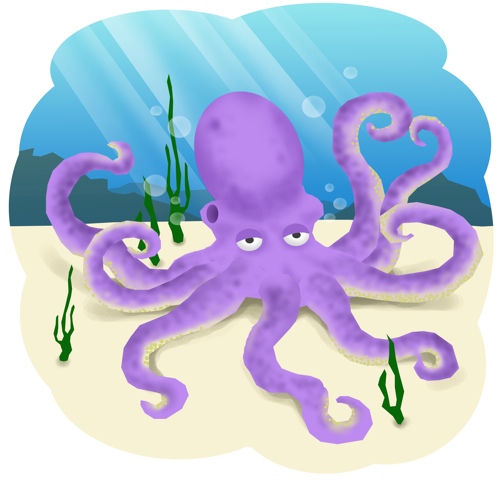 As you can see, the resulting image is based on shapes. The gradations in tone were developed using the brush tool after selecting areas (to make sure that the brush tool only made marks where I wanted it to).
Here's a look at another illustration for the same company…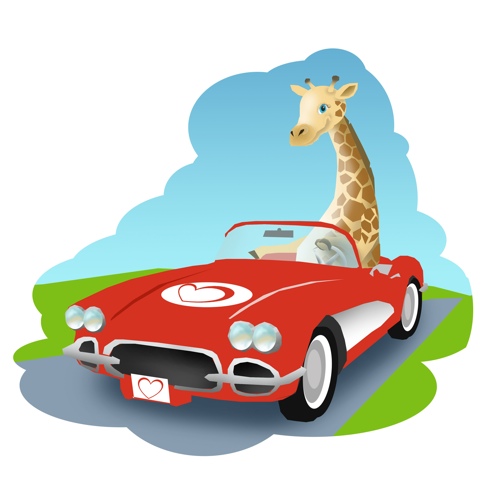 I even illustrated an entire children's book using just the mouse and Photoshop. So, yes – it's possible to use the mouse to draw.
A Few Lessons to Get You Started
These days, there are tons of lessons on drawing with Photoshop that will help you get started. I've created a few of these, although they use an older version of the program. I've grouped them all together on one page and I have a lesson on drawing with the mouse using Photoshop. This lesson walks you through the steps of drawing a sphere using a mouse.
You can check out these lessons here: How to Use Photoshop for Beginners
Conclusion
There are plenty of tools in Photoshop that will help you draw with a mouse. You can't use a lack of a drawing tablet as an excuse any longer. It does take a little bit of practice but you will be amazed at how easy it can be.
You don't have to have Adobe Photoshop in order to draw with the mouse. There are plenty of other drawing and painting programs for you to explore and have fun with. Gimp (free) is one of those programs, if Photoshop is out of your budget.
Like This Lesson?
If so, join over 36,000 others that receive our newsletter with new drawing and painting lessons. Plus, check out three of our course videos and ebooks for free.
More Lessons You'll Love…