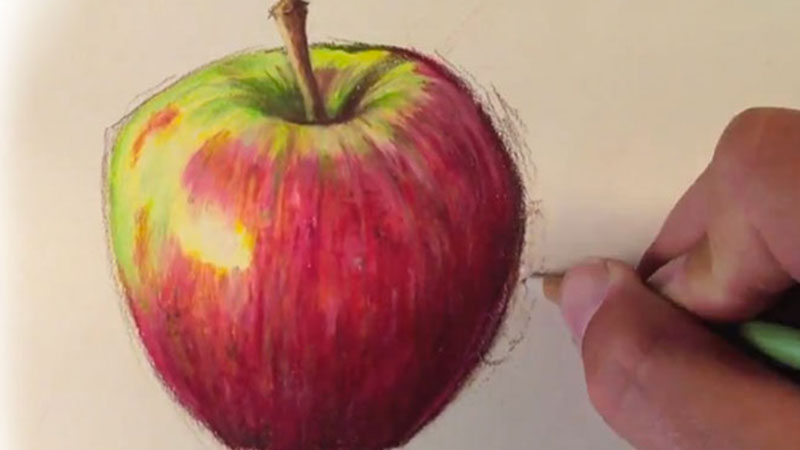 Quality can also be spelled P-r-i-s-m-a-c-o-l-o-r.  (Yes, I know that spells Prismacolor)  And if you're looking for a high quality colored pencil, then these pencils may be your best bet.  I do create a lot of colored pencil drawings and I've used a variety of different brands and hands down, Prismacolor is one of my favorites.
The pencils that we are looking at in this product review are the Premier line of Prismacolor pencils.  The Premier line features soft wax much like "B" grades of graphite.  The Verithin line of Prismacolor pencils have harder wax and are similar to "H" grades of graphite.
Prismacolor is made by the reputable maker of art accessories, Sanford out of Illinois, USA.
So, let's take a closer look at the pencil set…
Features:
Nice tin case for the pencils.  (These pencils are so soft, they do need protection from breakage)
Soft wax pigment easily spreads over different surfaces.
Waxy pigment can be thinned with solvent and can be painted and spread over the surface.
Layered colors build up quickly.
Huge variety of colors that are sold individually.
Cons:
Pricey – but hey, you get what you pay for.
These pencils are so soft that sometimes they break internally making the pencil life shorter.
Can ruin an electric pencil sharpener.
Prismacolor pencils are so soft and behave so much unlike any other colored pencils on the market, that they almost should be their own art medium.  They really do elevate the art of drawing with colored pencils.  
When used correctly, Prismacolor drawings can take on the appearance of a painting.  In fact, once layers are built up, the subsequent layers are added in a manner similar to translucent glazing techniques used in oil painting.
These pencils are so soft and velvety that almost anyone can be successful with them.
Finished drawings in Prismacolor pencils are vibrant and bright.  Most of the colors are lightfast, but a few are not.  If you're worried about the lightfastness, Prismacolor makes a set that features only its lightfast colors.
So, let's take a look at the pencil in action…
Like This Lesson?
If so, join over 36,000 others that receive our newsletter with new drawing and painting lessons. Plus, check out three of our course videos and ebooks for free.
More Lessons You'll Love…