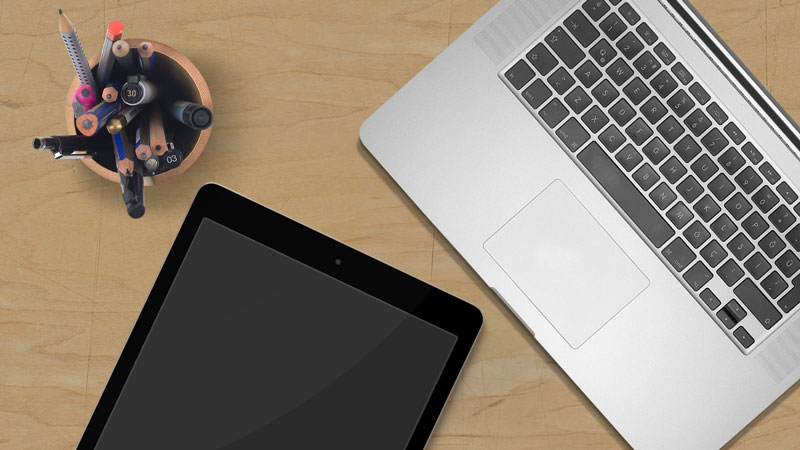 It seems all educators hear about these days is "21st Century skills" and training students for the 21st Century.  The irony in this statement, of course, is that we have been in the 21st Century for over a decade.  I think this exemplifies the divide that we have in education.  This divide is evidenced in technology and its use in classrooms.
There is a divide among most in education and the world of technology.  If this divide is not narrowed, traditional education will undoubtedly suffer.
When you speak to some (often those that make decisions about education) about technology, you will most likely hear about PowerPoints or perhaps document cameras.  True, these are uses of technology in a classroom, but these technologies are already becoming antiquated.  Additionally, these technologies only make a teacher's presentations more appealing.  
They do little to really prepare students for a world dominated by the actual use of technology.  This is where we need to be focused as educators if we are truly preparing students for the 21st Century (again the majority of these students' lives have been lived in the 21st Century, some entirely in the 21st Century).  
Some teachers and districts have recognized this and are taking steps to really change the way information is consumed in the classroom. Unfortunately though, many are not.
Technology changes, it seems, overnight.  It is a daunting task to stay on top of it.  But we, as educators, owe it to our students and communities to stay on top it.  We actually need to stay ahead of it, if we are to succeed in educating this generation of students.  We need to do more than just make PowerPoints and use document cameras in our classrooms.  
We need to use or develop ways to help our students consume information in school in the same way that they consume information out of school.
So how do our students consume information? Apps, tablets, and interactivity.
Apple has already taken a giant leap in the direction of preparing students with the iBooks textbook program.  In this program, anyone can design an interactive textbook for the iPad.  Teachers can use this, design an interactive textbook for their class and give it away to students.  The limitation here, of course, is that every student needs to have an iPad.  But despite the limitation, it is a step in the right direction.
Teachers need to be innovators here.  We need more programs like this.  Workshops in school districts should focus on app development, interactive textbook design, and web design.  We need to prepare our teachers to teach the way that students learn.  The old way of standing up in front of a crowded class and speaking is inefficient.
Like This Lesson?
If so, join over 36,000 others that receive our newsletter with new drawing and painting lessons. Plus, check out three of our course videos and ebooks for free.
More Lessons You'll Love…