Animals with Pastels:

Dog
4 Hours of Instruction
19 Videos
4 eBooks
30 Day Money Back Guarantee
Course Curriculum
Lesson Description
In this lesson series, we'll create a representational drawing of a Golden Retriever with soft pastels and pastel pencils on Canson Mi-Teintes pastel paper.
Lesson 1 - Introduction and Transfer
In lesson one, we'll review the materials used for this lesson series and transfer the image to our drawing surface.
Lesson 2 - Underpainting
In lesson two, we'll create an underpainting using only a few colors. We'll gently blend the colors together to create a suitable base for developing details.
Lesson 3 - Developing Details
In lesson three, we'll begin developing the details by addressing the eye, the ear, and portions of the neck using pastel pencils and pastel sticks.
Lesson 4 - Finishing Touches
In lesson four, we'll complete the drawing by addressing the remaining areas including the collar, face, nose, and mouth.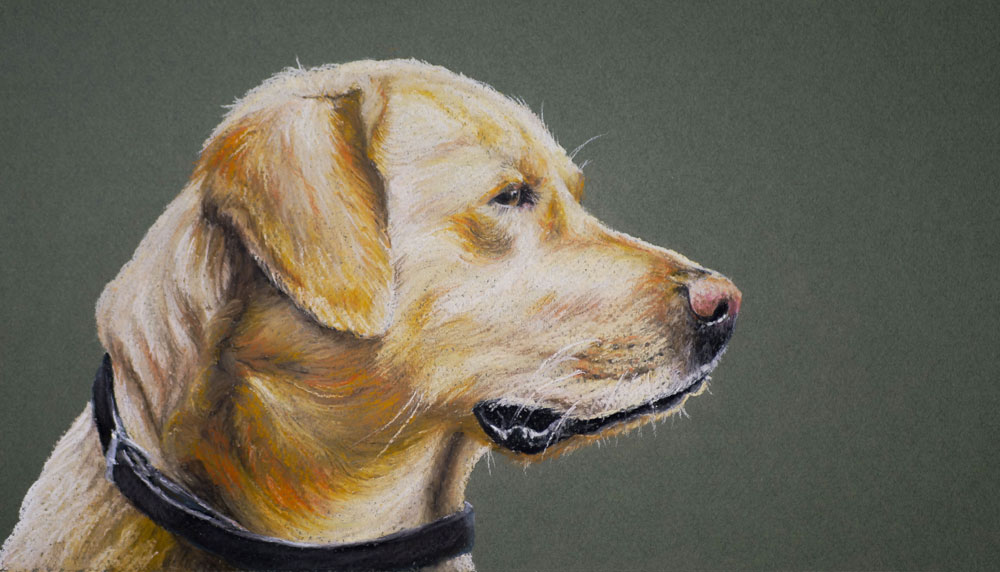 Lesson Materials
Rembrandt Soft Pastels
Dark Green Canson Mi-Teintes Pastel Paper
Pastel Pencils
PanPastels
Lesson Resources
Distributing any content downloaded from this site is strictly prohibited and against the terms and conditions of use.
References
Download eBook
Reference Image
Finished Drawing
Learn from ALL of our lessons.
Members get every course, live lesson, ebook, critique and lesson plan.