Animals with Pastels:

Parrot
4 Hours of Instruction
19 Videos
4 eBooks
30 Day Money Back Guarantee
Course Curriculum
Lesson Description
In this lesson series, we'll create a representational drawing of a Parrot (Macaw) with soft pastels and pastel pencils on Canson Mi-Teintes pastel board.
Lesson 1 - Materials and Sketching
In lesson one, we'll review the materials used for this lesson series and sketch the subject on gray pastel board with a pastel pencil.
Lesson 2 - The Background
In lesson two, we'll develop the background by layering a variety of greens and neutral colors, gently blending them as we go.
Lesson 3 - The Head
In lesson three, we'll develop the details of the head through carefully layering of colors and values.
Lesson 4 - Wings and Body
In lesson four, we'll develop the breast of the bird and both of the wings above the branch.
Lesson 5 - Finishing Touches
In lesson five, we'll develop the long tail feathers, the branch, and talons. We'll also make a few adjustments to the background to complete the drawing.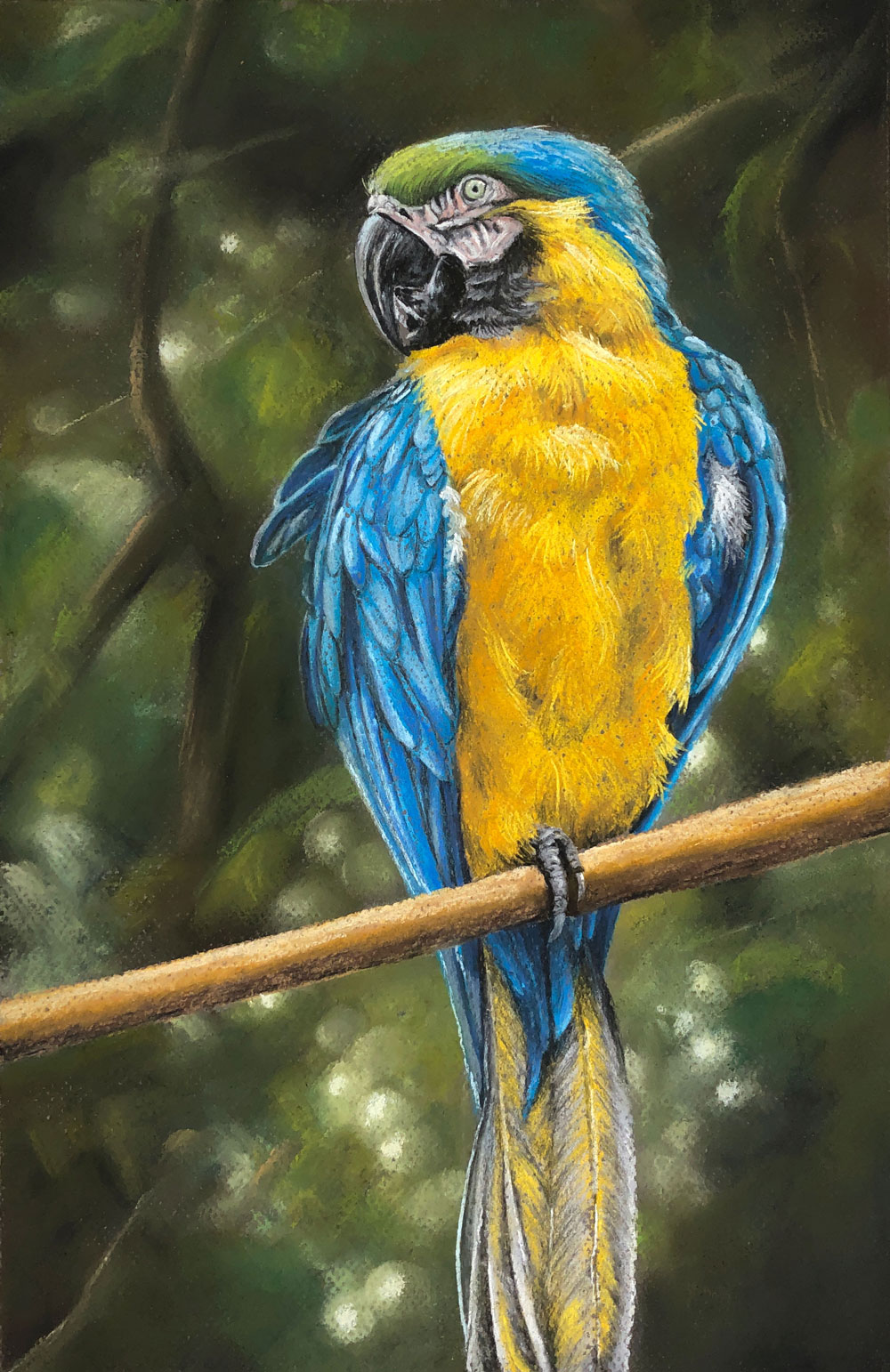 Lesson Materials
Rembrandt Soft Pastels
Gray Canson Mi-Teintes Pastel Board
Pastel Pencils
Lesson Resources
Distributing any content downloaded from this site is strictly prohibited and against the terms and conditions of use.
References
Download eBook
Reference Image
Finished Drawing
Learn from ALL of our lessons.
Members get every course, live lesson, ebook, critique and lesson plan.