The Oil Pastel Course:

Colorful Portrait
Over 4.5 Hours of Instruction
22 Videos
7 eBooks
30 Day Money Back Guarantee
Lesson Description
In this module, we'll create a colorful portrait with oil pastels on toned paper.
Lesson 1 - Materials and Transfer
In this lesson, we take a look at the materials used for this series and use a graphite transfer to get our contours in place.
Lesson 2 - Color Scheming
In this lesson, we begin applying oil pastels to the face by using strong colors underneath more natural skin tones.
Lesson 3 - Creative Skin Tones
In this lesson, we continue developing the form of the face by increasing the contrast in value.
Lesson 4 - The Eyes and Lips
In this lesson, we add the eyes and the lips to the portrait.
Lesson 5 - The Hair
In this lesson, we concentrate on shapes of color and value to develop the hair.
Lesson 6 - Clothing and Background
In this lesson, we complete the drawing by addressing the clothing and the background.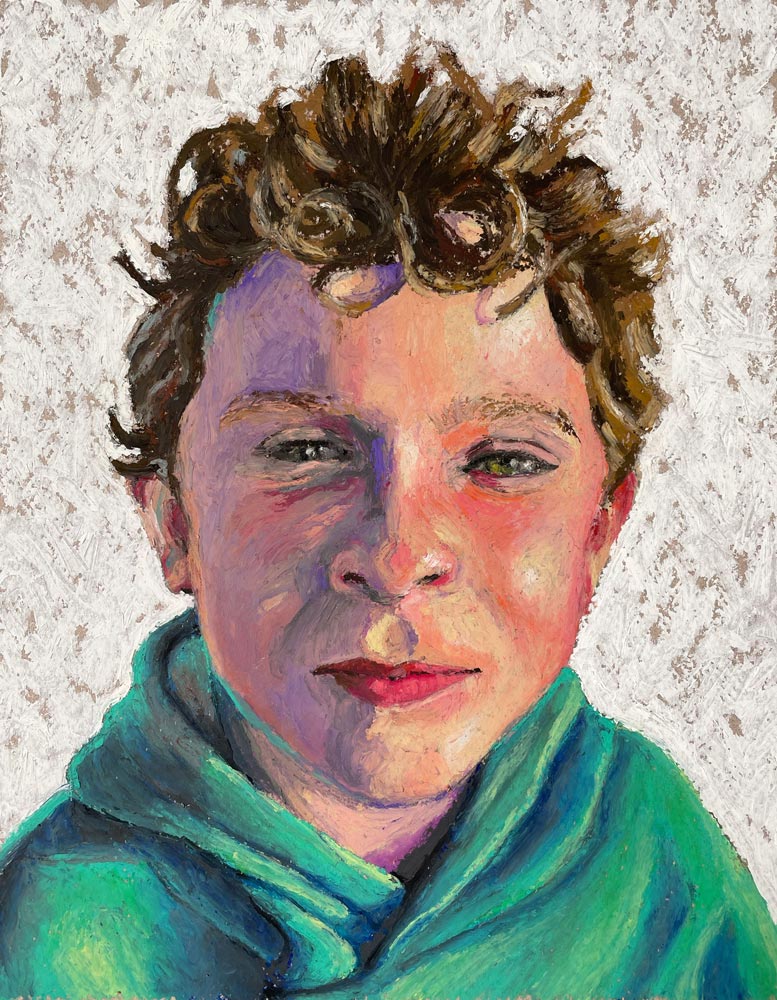 Lesson Materials
Canson Mi-Teintes Pastel Paper (Warm Gray)
Oil Pastels
4B (or darker) 6B Pencil
H-2H Graphite Pencil
Lesson Resources
References
Learn from ALL of our lessons.
Members get every course, live lesson, ebook, critique and lesson plan.