Realistic Pencil Drawing:

Sighting - Glass of Water
Over 5 Hours of Instruction
29 Videos
5 eBooks
30 Day Money Back Guarantee
Lesson Description
In this lesson series, we'll draw an accurate drawing of a glass of water with different grades of graphite, powdered graphite and a precise eraser. We'll use sighting and measuring to ensure accuracy in the drawing.
Lesson 1 - Materials and Sighting
In this lesson, we take a look at the materials used to complete the drawing. We use sighting and measuring to place the subjects within the picture plan and create the contour line drawing.
Lesson 2 - Bottle and Water Stream
In this lesson, we begin developing the value and texture of the bottle and water stream at the top of the picture plane.
Lesson 3 - Upper Glass and Water
In this lesson, we continue working down the picture plane, addressing the upper portion of the glass and water.
Lesson 4 - Finishing the Glass of Water
In this lesson, we complete the drawing by addressing the bottom of the glass and cast shadow behind it.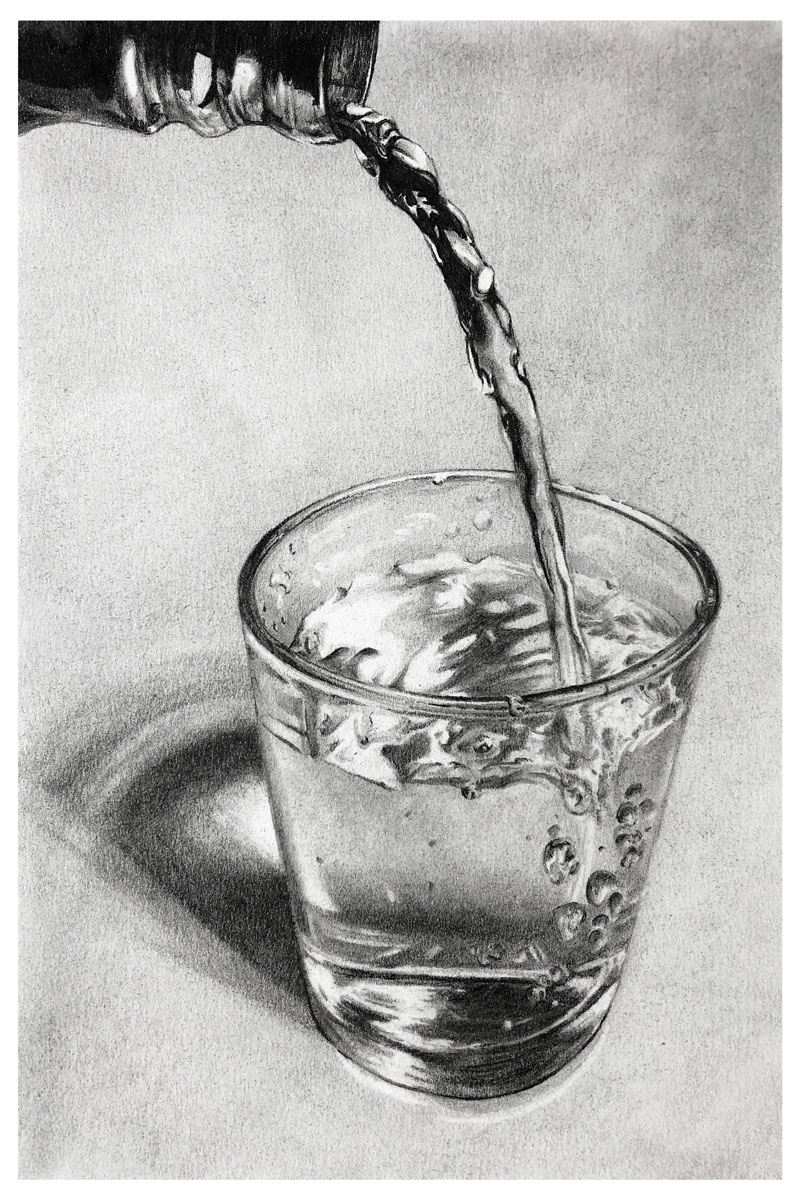 Lesson Materials
Stonehenge Polar White Drawing Paper
Lead Holder
Graphite Grades (2H, HB, 2B, 4B)
Blending Stumps
Precise Vinyl or Plastic Eraser (Tombow Mono)
Kneaded Eraser
Powdered Graphite
Mop Brush
Lesson Resources
References
Download eBook
Photo Reference
Finished Drawing
Learn from ALL of our lessons.
Members get every course, live lesson, ebook, critique and lesson plan.