3 Little Birds with Colored Pencils
---
Series 2 - "Blue Jay" with Polychromos Pencils
Become a member and get ALL of our courses and much, much more.
---
Just interested in this course?This course includes:
13 HD videos • 3 eBooks • Over 3 hours of instruction • 100% money back guarantee
"Blue Jay" with Polychromos Pencils
In this lesson series, we'll create a representational drawing of a Blue Jay on PastelMat paper with Faber-Castell's Polychromos colored pencils.
RESOURCES:
Photo Reference
Finished Drawing
Download Ebook
In lesson one, we'll review the materials used for this lesson series.
In lesson two, we'll transfer the photo reference to the drawing surface and develop the background with PanPastels. We'll then begin colored pencil applications, starting with the head.
In lesson three, we'll develop the upper body of the Blue Jay. We'll layer multiple applications to build up the texture and create complexity in the color.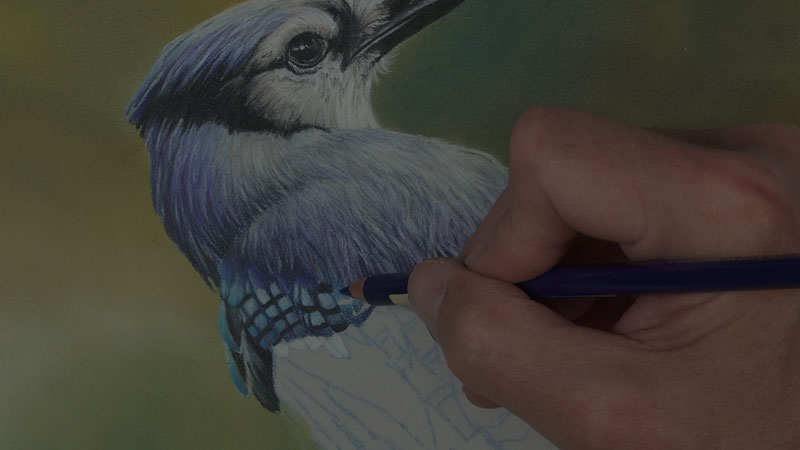 In lesson four, we'll continue working down the body, addressing the complex, overlapping feathers.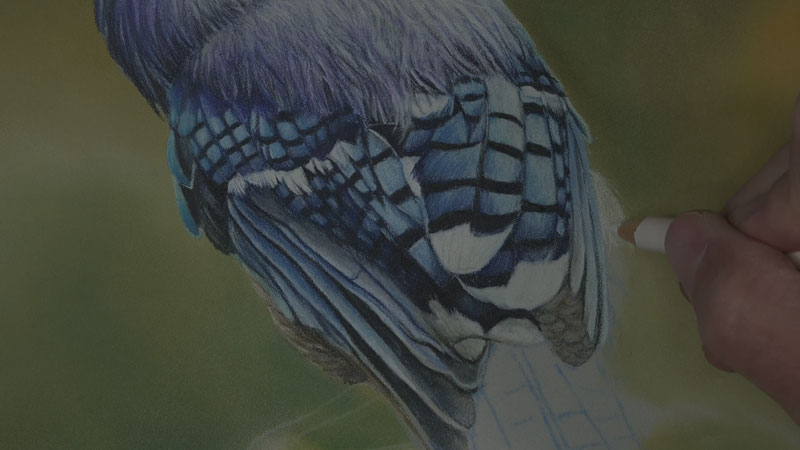 In lesson five, we'll complete the drawing by addressing the remaining feathers, the talon, and the branch.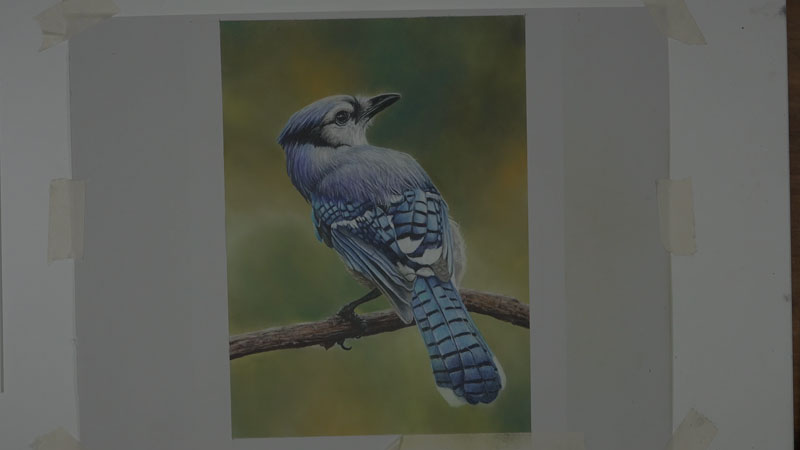 Learn from ALL of our lessons.
Members get every course, live lesson, ebook, critique and lesson plan.