3 Little Birds with Colored Pencils:

Hummingbird with Luminance Colored Pencils
3 Hours of Instruction
13 Videos
3 eBooks
30 Day Money Back Guarantee
Lesson Description
In this lesson series, we'll create a colored pencil drawing of a hummingbird with Caran D'Ache Luminance colored pencils on black Canson Mi-Teintes pastel paper.
Lesson 1 - Materials and Sketching
In lesson one, we'll review the materials used for this lesson series and create a sketch of the body.
Lesson 2 - The Head
In lesson two, we'll begin layering colored pencil applications to develop the head and upper portion of the body.
Lesson 3 - The Wings and Lower Body
In lesson three, we'll develop the wings and lower body of the hummingbird. We'll begin to pull out and accentuate a complementary color scheme of red and green.
Lesson 4 - Tail Feather and Finishing
In lesson four, we'll develop the tail feather and add a few finishing touches to complete the drawing.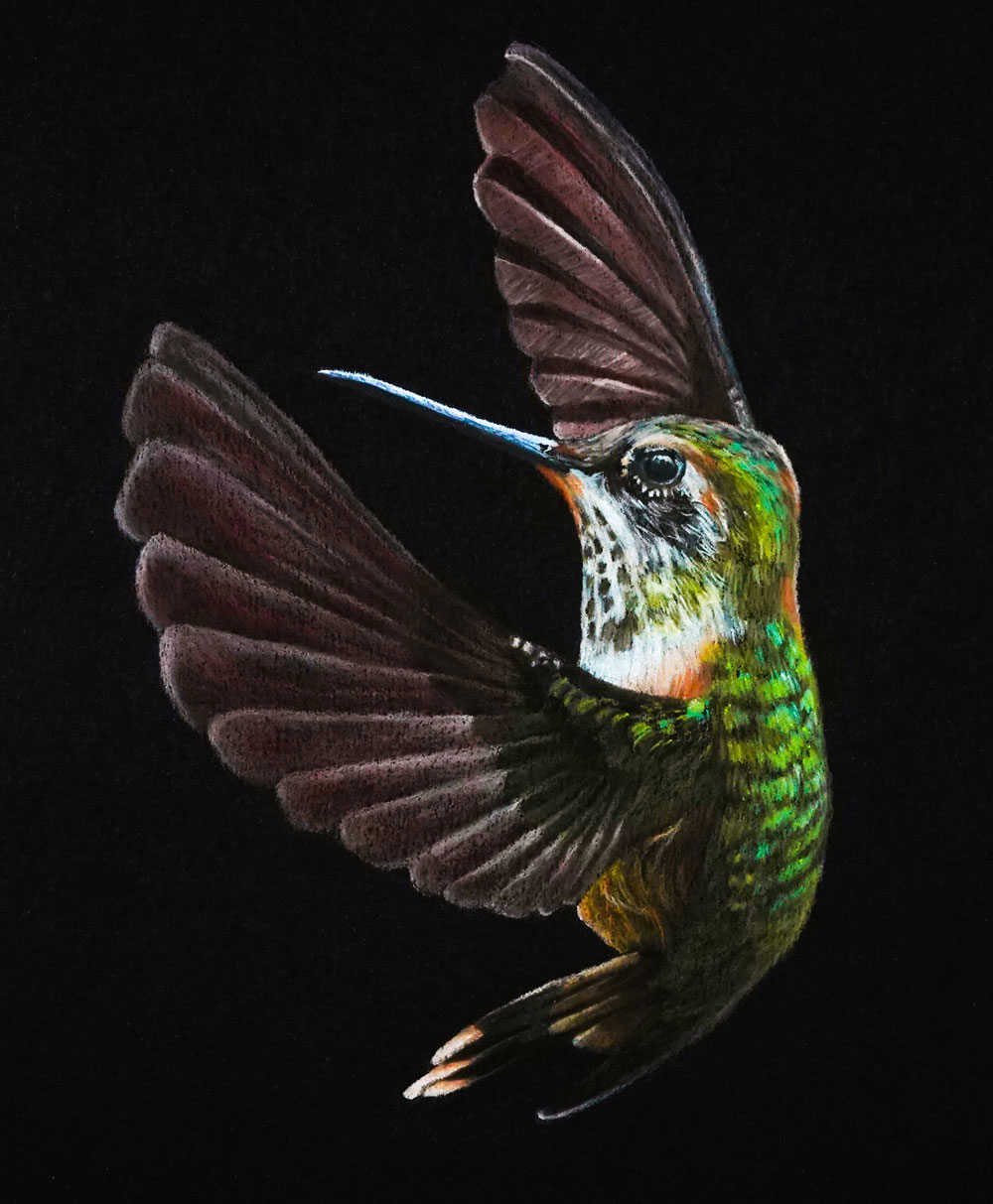 Lesson Materials
Caran D'Ache Luminance Colored Pencils
Black Canson Mi-Teintes Pastel Paper
Lesson Resources
Distributing any content downloaded from this site is strictly prohibited and against the terms and conditions of use.
References
Download eBook
Reference Image
Finished Drawing
Learn from ALL of our lessons.
Members get every course, live lesson, ebook, critique and lesson plan.