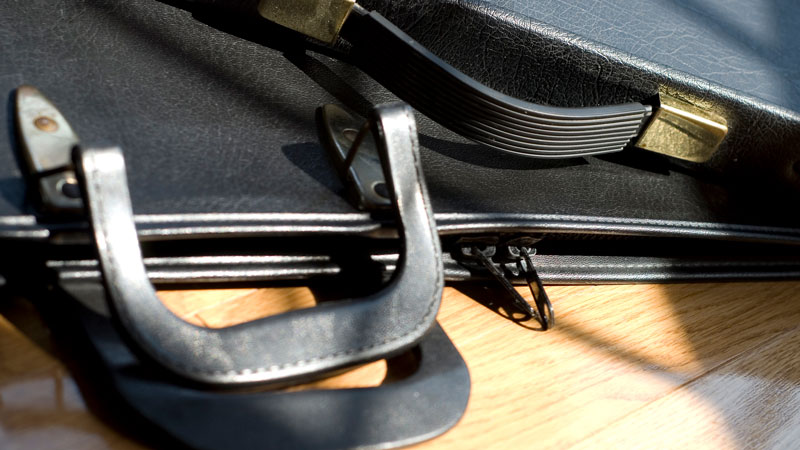 Why Are You Building a Portfolio?
Creating an art portfolio for college entrance or for a job is an important step for any emerging artist. It's important for artists to create a well crafted portfolio of artwork in order to effectively communicate the potential of the student or possible future employee. If you're an aspiring artist or desiring a creative job, then a portfolio is a requirement.
Portfolios these days can come in a variety of forms. Some publishers and firms will still accept tear sheets  (or a single page printed with several small illustrations) although most these days expect to see your work in digital form. Others require the artist to leave the portfolio for review. These types of paper portfolios have become a work in itself. Be creative with how you present your portfolio to a potential employer or college – within reason.
 
For a Job
We'll first look at creating a portfolio for a creative position. When this post was first written, physical portfolios were the norm. However, in 2019, this has changed dramatically. Most portfolios are now created digitally in the form of personal websites or posted on third party websites. Some agencies and employers may still accept physical portfolios however, this practice is fading fast.
If your potential employer still accepts physical portfolios, here are some things to keep in mind…
You want to stand out from the other creative professionals that may be vying for the job. Consider creating a "leave behind" that you can leave with the potential employer. This will help them remember you. It could be a postcard or tear sheet, or something more creative. You are after a creative job, so be creative and original.
While some artists are employed as staff members for larger companies, many artists work as freelancers today. This means that your portfolio is important in finding your next job. Your portfolio speaks for you and it should reflect clearly the quality of work that you create as an artist.
If you have a specific style, make sure that this style is reflected clearly in your portfolio, so that your clients know what to expect if they reach out to you for your services.
Most working professionals already understand the importance of a portfolio and have likely already created one. With this assumption in mind, the rest of this post will cover the aspects of creating a portfolio for a college or university.
For Admittance into an Art School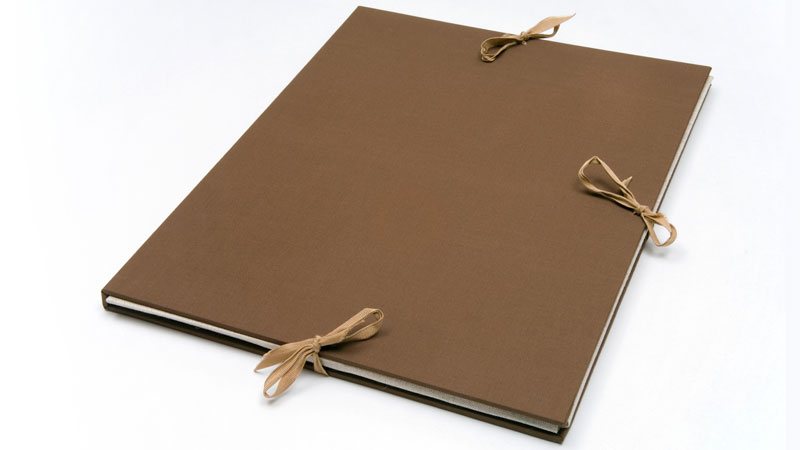 If you're a student preparing a portfolio for entrance into an art program, your approach to building your portfolio is different than one seeking employment. Most colleges and universities have their own specifications for what they want to see.
Generally speaking, most programs want to see some variety, instead of a defined style. They want to see a level of technical skill exhibited through different mediums and subjects. They want to see your potential.
If you're planning to enroll in a college art program, then it is assumed that you're currently in an art class either at a high school or local art class. The best high school art teachers prepare their students by designing curricula to aid in the development of a strong portfolio. This means that they design their lessons to cover a broad variety of subjects and mediums.
However, not everyone is lucky enough to have a strong art teacher. Some school systems don't even offer art as an elective course. For those of you in this situation, you'll have to develop your portfolio on your own. I had to do this when I was in high school, since my course load didn't allow for an art class.
Want to see what I learned in art school? Check out this article…5 Things I learned in Art School
Here's what I didn't learn in art school…5 Things I Never Learned in Art School
What Should Be Included in Your Portfolio?
Organizing your portfolio should involve some thought and introspection. You may have tons of work that you'll need to comb through or you may not have anything at all. In most cases, it's best to show at least 8 pieces of art, but no more than 12 (unless your college requires more or less).
By limiting the number of works, you can be assured that only the strongest work you've created is shown.
Since variety is important, here are some suggestions for works to include…
Subjects
You should include a variety of different subjects. While a portfolio filled with concept drawings of cars (for example) may be impressive to some, it might not impress an evaluator from a reputable art school. You want to show that you are capable of drawing or painting a variety of different subjects.
Traditional subjects are usually best since they can display your technical skill. Here are few traditional subjects that can be included…
Portraiture
Landscapes
Still Life
I would suggest including at least work from each of these subjects.
Media
Along with variety in the subjects you include, you'll also want to consider the mediums. You'll want to show that you have experience in a variety of drawing and painting mediums and that you have a level of technical skill with each.
Here are a few drawing mediums to consider including…
Graphite
Charcoal
Ink
Colored Pencils
Pastels
And here are a few painting mediums to consider…
When considering variety in the mediums that you include, keep in mind that most schools want to see an emphasis on drawing over painting. Drawing is foundational to painting and is usually a better indicator of your potential as an artist.
Most programs want to see work that has been created from observation. This means that the drawings and paintings were created by observing the subject instead of drawing from imagination, but it's okay to include a couple of works that highlight your creativity as well.
Creativity
Exhibiting your technical skill is important, but your creativity should also be highlighted. You may want to include one or two works that were not created from direct observation. This means that it's acceptable to include works that were created from imagination, but only a couple at most. Remember, you can be creative when working from observation as well.
The Order of the Works
The order in which you organize the works in your portfolio plays a role in its effectiveness. As humans, we tend to remember our first impressions and our last. We should consider this.
It's best to start out with your strongest work. Make a great first impression. Your second best work should be presented at the end to leave the evaluator with a nice memory.
To do this, simply lay out your best 10-12 artworks. Order your works from the strongest to the weakest. You may want to ask a couple of honest friends or family members to help you out with this.
The order of works in your portfolio may look something like this, assuming you have 8 works…
Your very best work
Your third best work
Your fifth best work
Your seventh best work
Your eighth best work
Your sixth best work
Your fourth best work
Your second best work
Notice how, with this ordering, your weakest works are in the middle portion of the portfolio. This will start things with a strong impression and leave them with a strong impression as well.
Conclusion
Remember that your portfolio is a reflection of who you are as an artist. It should be clean, creative, and well organized.  It should highlight your artwork clearly and send a positive message about you to that potential employer or that college evaluator.
Take your time and develop a strong portfolio that has variety of subjects as well as several mediums. If your college has specific requirements for submission, be sure to read them and understand them fully before submitting.
Like This Lesson?
If so, join over 36,000 others that receive our newsletter with new drawing and painting lessons. Plus, check out three of our course videos and ebooks for free.
More Lessons You'll Love…