Now over 225 Art Instruction Videos and growing! Over 3000 minutes of instruction! Over 50 Hours! For just $3.08 a month!!! Read on to Learn More…
Members enjoy the benefits of being able to download
EVERY
drawing, painting, and digital art instruction video offered at TheVirtualInstructor.com in QuickTime format.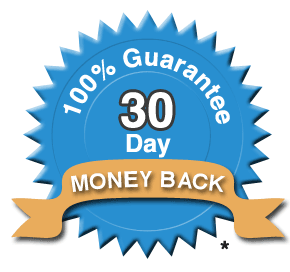 If you downloaded every video at $.99 that would cost you $225. But now you can download any or all of the videos for just a yearly membership fee of $37!
And the best part is all new videos that are added to the site will be added to this membership section for you to download. All videos are AD FREE! They are yours to enjoy!
If you are a teacher, and streaming media has been blocked by your district, this is the solution for you! You download the videos-so there's no streaming!
Try it risk free for 30 days!  If you decide that membership is not for you just contact me and I'll return your money.  No questions asked!
---
PLUS
Becoming a member also means that you will gain access to special video series like "The Secrets to Drawing" video course. "I developed "The Secrets to Drawing" course because I recognized the need for an affordable, but complete drawing course for artists. This video course is part of what comes with membership at TheVirtualInstructor.com. To learn more about Membership watch the video on the right.
There are plenty of programs out there that focus on just one area of drawing, but don't really address the true essence of drawing. Any accomplished artist will tell you that once you learn what drawing is really all about, then you can draw anything!

"The Secrets to Drawing" video course addresses the true essence of drawing.

My philosophy is that anyone can draw. "Talent" is just another word for "desire", and if you have the desire, then you CAN draw.
I have used my years of teaching experience and work as an illustrator to develop a course that I am convinced will help you draw better immediately! You see, drawing is something that requires knowledge. Michelangelo is quoted as saying "A man paints (or draws) with his brains, not with his hands." This course equips you with the knowledge that you need to draw well.
Each aspect of drawing is broken down into "easy to follow" and "easy to understand" segments complete with drawing demonstrations and commentary.
All lessons are presented in High Definition!
Each video is presented with a corresponding illustrated Ebook that demonstrates each process and technique into easy to follow steps.
"The Secrets to Drawing" videos and Ebooks build upon each other. Each video gives you concise and clear instruction on the medium, technique, or concept covered.
"The Secrets to Drawing" is the most complete online drawing video course available for learning how to draw.
 
Video 1 – "Introduction"- An introduction to "The Secrets to Drawing" video series.
 Video 2 – "Line" – A look at the element of art, line and its relationship to drawing. Concepts covered include contour, blind contour, line quality, and cross contour lines.
 Video 3 – "Shape" – A look at how shapes can be used to draw anything. Concepts covered include geometric and organic shapes, using shapes to draw objects.
 Video 4 – "Form" – A look at how to create the illusion of form on a 2-Dimensional surface. Concepts covered include turning shapes into forms, using shadow to further the illusion.
 Video 5 – "Value" – This video takes a look at the element of art, value and its relationship with drawing. Concepts explored include tints, shades, highlights and shadows, and creating the illusion of a light source.
 Video 6 – "Space" – This video takes a look at how to create the illusion of space on a 2-Dimensional surface. Concepts covered include overlapping, size, value/color, detail, placement on the paper, and linear perspective.
 Video 7 – "One Point Perspective" – Space is explored further in this video through one point perspective. Concepts covered include horizon line, vanishing point, one point perspective.
 Video 8 – "Two Point Perspective" – A look at how to use two point perspective to create the illusion of space in a drawing. Concepts covered include horizon line, vanishing points, two point perspective.
 Video 9 – "Three Point Perspective" – A look at creating the illusion of space through three point perspective. Concepts covered include vanishing points, horizon line, steps to three point perspective.
 Video 10 – "Drawing Techniques" – A look at basic drawing techniques and suggested media. Concepts covered include medium, hatching, cross hatching, blending, rendering, random lines, and stippling.
 Video 11 – "Drawing from Life" – Tips on drawing from life. Concepts covered include still life lighting, using a view finder, and sighting techniques.
 Video 12 – "Drawing from Photos" – How to draw realistic drawings from photographs. Concepts covered include cropping photos, editing photos, creating a grid, drawing with the aid of the the grid.
 Video 13 – "Composition" – How to create successful compositions in drawings. Concepts covered include sketching thumbnails, positive and negative space, Plato's Rule, The Rule of Thirds, The Golden Mean, eye movement, and how to create focal points.
 Video 14 – "Graphite" – A description and characteristics of the drawing medium, graphite. Concepts explored include graphite grades, characteristics, forms, and techniques.
 Video 15 – "Charcoal" – A look at the drawing medium, charcoal. Concepts covered include charcoal forms and applications.
 Video 16 – "Drawing with Ink" – An exploration of the drawing medium of ink. Concepts covered include ink wash, choosing the right ink, pen and ink applications with a nib pen.
 Video 17 – "Color" – A look at the three parts of color theory and how it influences color choices in our drawings. Concepts covered include: the color wheel, primary, secondary, tertiary, color values, color intensity, psychological effects of color, color schemes, monochromatic, complementary, color triads, color tetrads, analogous, warm, cool, split complementary.
 Video 18 – "Colored Pencils" – How to use colored pencils. Concepts covered include layering, mixing, building up colors, burnishing, and adding details.
 Video 19 – "Oil Pastels" – An exploration into the drawing medium of oil pastels. Concepts covered include layering, mixing, and landscape drawing with oil pastels.
 Video 20 – "Soft Pastels" – An in-depth look at the use of soft pastels in the creation of a seascape. Concepts covered include proper use of soft pastels including smudging and layering colors.
 Video 21 – "Facial Proportions" – A look at basic facial proportions from the front and profile views. Concepts covered include general locations of facial features and placement relationships.
 Video 22 – "The Eye" – An in-depth look at drawing a human eye.
 Video 23 – "The Nose and the Mouth" – A look at drawing the nose and the mouth.
 Video 24 – "The Ear" – A look at drawing the human ear with graphite.
 Video 25 – "Hair" – A look at drawing hair with graphite.
 Video 26 – "Basic Figure Drawing" – A basic introduction to figure drawing including a simple four step method for drawing a figure.
 Video 27 – "Foreshortening" – Drawing the figure in perspective.
 Video 28 – "Conclusion" – A review of the course and a plan for moving forward.
That's over 5 hours of High Definition video instruction!
"The Secrets to Drawing" videos are an unbelievable value alone, but the course also includes Ebooks with each video!
Not everyone just learns from watching a video.
That's why I added Ebooks in PDF form for EVERY instructional video in "The Secrets to Drawing" video course.
There are 178 full color pages with 498 illustrations!!!
You can watch the videos and follow along with the Ebooks while you learn and draw. Each Ebook features full color illustrations with written commentary. All of it is designed to maximize your learning.
The Ebooks come straight form the videos making them excellent workbooks for teachers or students at home!
All of the Ebooks are in PDF form and will work on any computer.
You can print them out or access them from your computer or tablet.
Just interested in "The Secrets to Drawing Video Course" and not into membership? You can buy just the course for a one-time fee of $30.
Find Out More Here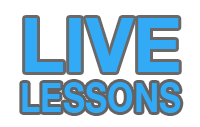 But that's not all!
You also get access to weekly 1 hour Live Lessons on a variety of drawing and painting techniques and subject matter. Work along side each week as the lesson is streamed live!
Can't make it to a Live Lesson? No problem, each lesson is recorded and posted within a week of airing inside the membership section of the site. That's 4 hours of video added to the site monthly!
Members can even request what you'd like to see!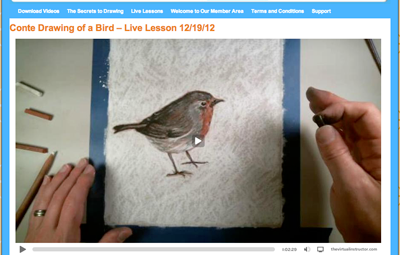 Interact live as I answer questions as they are posted.
Each tutorial is shown in its entirety. So you can follow along, pause the video and work at your own pace. Plus, each video is available for download so you can watch it later without an internet connection.
Check Out the Recorded Lessons
or
Here's what people are saying…
""I bought a subscription today to your videos. Wow, that was money well spent. I teach middle school. They are bouncy and hard to keep interested in anything. They loved your videos. Thanks." – Elisa
"Just a quick note to say a HUGE thank you for your practical and clear tutorials. I have been getting back into drawing after many years of neglecting it and was feeling super depressed about how rusty I am. It has really helped my confidence to watch your videos and learn from you. For the first time in my life I have realized that drawing hands is actually totally manageable!" -Carolyn
"Hi- I am an art instructor at three schools. Two are private and one a tech school in Minnesota.I just wanted you to know that I have been showing many of your tutorials online in class. (Even in my 7-8th grade Jr High art class). In every school, these video tutorials have been VERY well received.I find I have great success with them and the students respond favorably to them. Thank you for the concise and knowledgeable tutorials. Keep them coming! With these at my disposal,even the student who struggles with art can succeed!" -Sue
Read More Reviews
Join today and start learning! Membership is just $37 a year, that's just $3.08 a month!
Signing up is easy! Just click on the Subscribe button below…
Don't want to pay with PayPal? I accept checks too. Click here for details.
By becoming a member you agree to the
terms and conditions
.
SPECIAL NOTE: Upon verified payment through PayPal, please check your email for login information.
* 100%  30 day Money Back Guarantee includes a $.58 processing fee by PayPal